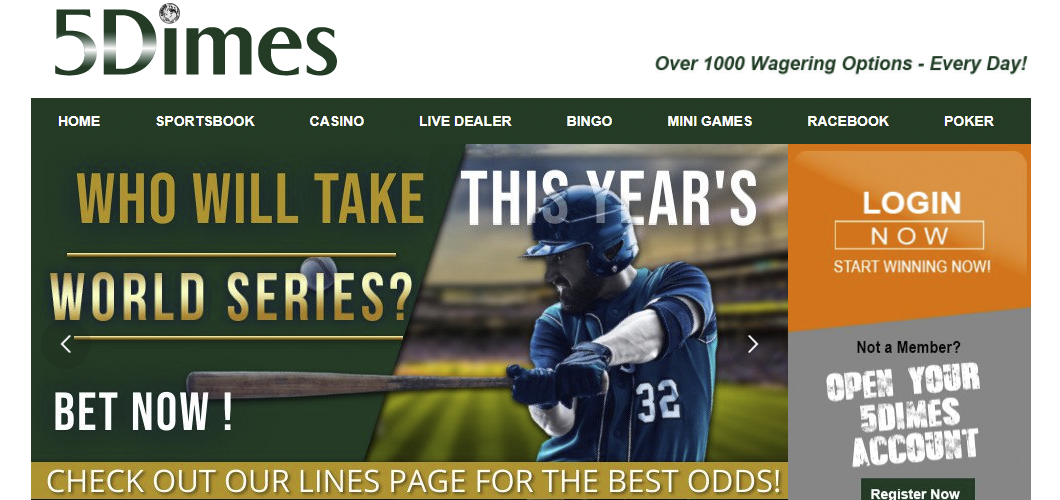 You may have heard that the Costa Rica-based sportsbook, 5dimes.eu recently closed shop in the United States.
There was a lot of money involved, and people had been reportedly trying to get their money out of their accounts for weeks leading up to the closure. We are not in a position to verify these claims, but just report the fact that a lot of people say, they tried to get their payouts but couldn't.
Now, you may want to immediately blame 5Dimes for that, but if you've ever watched the show Billions, you know that the US government loves to seize assets during any sort of financial investigation. So, it could be as simple as, 5Dimes had a massive chunk of their money frozen. Which would make sense given this is all coming on the heels of a federal money-laundering investigation.

So what do we know at this point?
The operation has been in good standing with the sportsbetting community for many years and, according to SBR, was operating in the United States until September. Recently, the offshore sportsbook in hot water with the US government agreed on a settlement with the U.S. Attorney's Office for the Eastern District of Pennsylvania to the tune of 46.8 million dollars. The sportsbook had to give up a little more than 30 million dollars in assets and pay 15 million in cash.
A quote from assistant U.S. Attorney for the Eastern District of Pennsylvania, Mike Lowe — "The investigation was a complete success. There was gambling going on, but we discovered it, we put a stop to it."
I have to admit, with the way government literally manhandles the world economy and gambles on a much larger scale —just not on sports— a statement like that digs at few pieces deep within my core. It feels even more smarmy with the fact that part of the settlement deal included a mint condition 1948 George Mikan rookie card worth somewhere in the ballpark of 400 thousand dollars and a mint Pistol Pete Maravich rookie card worth around 130K. The 12-year old kid in me cries at that fact. Assets from the settlement also included physical gold, bitcoin, and ticket sales from the Buccos and the University of West Virginia Mountaineers college football and college basketball teams.

But where dies money laundering come in to play?
Well, it was alleged by the United States Government that 5Dimes was accepting US Players before sportsbetting was legalized in many states, and had 'instructed account holders to fund their accounts and receive their payouts with gift cards. The probes into money laundering were launched back in May of 2016. Now, this bit is just my opinion. But, William Creighton, the founder of 5Dimes and proven head of the company even though he carefully routed earnings and assets through multiple shell companies was kidnapped and murdered back in 2018. To continue the investigation against the company that was now, at this point not in violation of any US federal laws is kind of mess up—I really wanted to use harsher words.
In statements from the US Attorney's Office, they stated that 5Dimes is no longer in any sort of breach, and Creighton's widow, Laura Fallas is absolved of any crimes and that she and 5Dimes are free to pursue the expanding US sports betting markets. So, what the *%&$? Was the million-dollar ransom that was paid out and the subsequent murder of the head of the company not enough?
So how much money was left on the table?
Well, 46.8 million bucks for sure. But as far as US bettors left out in the cold, it's tough to say. Many who had open future bets, reportedly had their action moved over to a sister site, betanysports. That said, people who had winnings sitting in their accounts may have lost some money because as far as the US Government is concerned, those people were gambling 'illegally'. So, it's doubtful the U.S. Attorney's Office made any attempt to make those players whole with the settlement money.
So, can you really blame 5Dimes? Not really. If you were participating in an illegal activity you were taking a risk and are equal party to your loss.