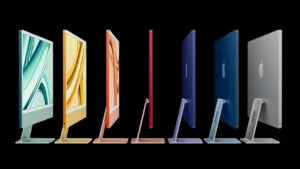 During an Apple product launch the night before Halloween, Apple CEO Tim Cook – wearing all black at its Cupertino, California-based headquarters – introduced the next phase of Mac computers which hint at a more AI- driven future.
The focus of the event, which featured the tagline "scary fast," was Apple's new custom-made M3 chips, the M3, M3 Pro and M3 Pro Max. These processors promise faster computing and graphics and longer-lasting battery life, but can also better support advancements with artificial intelligence because they're made with 3 nanometer technology, according to the company. The chips will ship with Apple's latest MacBook Pro and iMac lineup.

"They are the most advanced chips ever created for a personal computer," Cook said. "This deep integration is something only Apple can deliver, and we never stop innovating."
At a time companies such as Microsoft, Google and Meta have openly discussed their plans for an AI future, Apple has been less forthcoming. (It has, however, reportedly been working on its own generative AI tools to rival ChatGPT). Some analysts believe Apple's vision for how it can support work in the AI field and harness the power of its new chip were evident from the Halloween event.
"Apple may not wax eloquent about AI but it knows very well that the use cases for this technology are booming and that the development work will require unprecedented computing power," said Dipanjan Chatterjee, an analyst at Forrester. "That's a huge emerging opportunity, and Apple wants a piece of that pie."
'So, how hard can it be?'
During the presentation, Apple showed how researchers can conduct an analysis on an M3 device for complex tasks such as DNA/RNA sequencing, which could help detect early-stage cancers or help prevent pandemics, from anywhere in the world. It also touted a promo video that demonstrated how the Mac can be used to do anything from analyzing ECG signals to mapping the structure of the galaxies. "It's hard work," one actor in the video says. "But you're on a Mac," says another. "So how hard can it be?"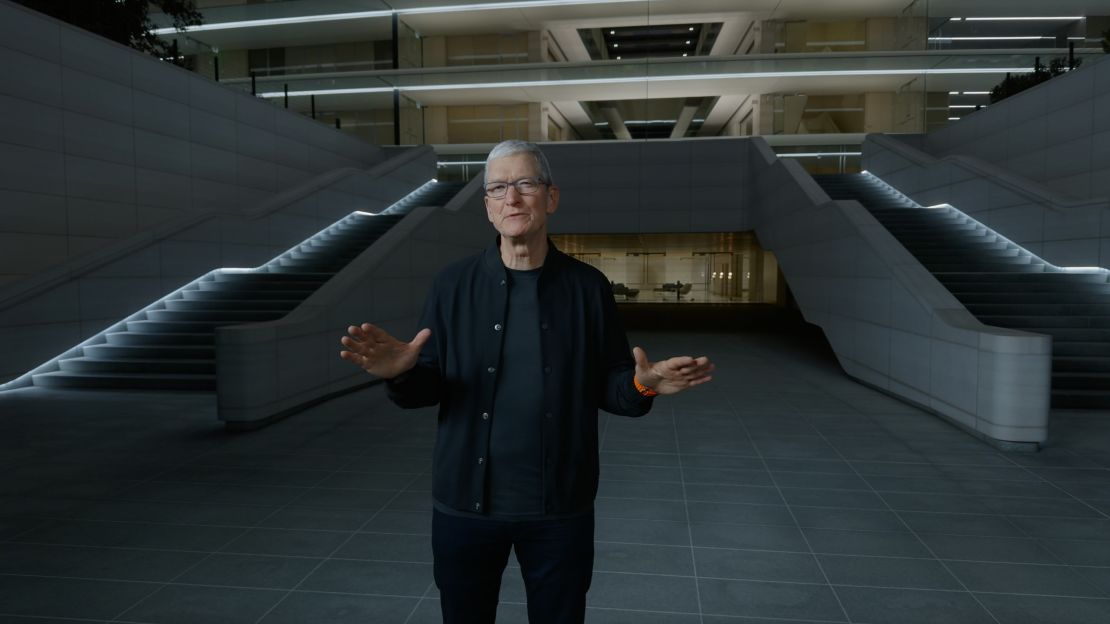 The upgrades come at a time when Apple is gaining substantial ground in the traditional PC and laptop market but still ranks fourth behind Lenovo, Dell and HP in the number of products shipped, according to IDC Research. Apple said it shipped about 26 million Macs in 2022, making up 9.1% of the overall market (up from 7.8% the year prior). At the same time, the overall PC market shipped about 292 million computers the same year, down 15% from the year before.

The iPhone and Apple services — such as iCloud, Apple TV+ and Apple Music — remain a major revenue driver for the company, but Macs and iPad sales have declined year over year, largely due to weaker demand, excess inventory and a worsening macroeconomic climate.
"Apple is looking for a revenue bump, especially going into the holidays, from the new iPhone 15, but the sense is that demand is tepid, especially out of China which is a significant market for the brand," said Chatterjee. "If iPhone revenue slows down, something has to offset that."
'Building their own sandbox'
It's difficult, however, to predict how the new chip will impact the total sales of the computer market, according to David McQueen, a director at ABI Research. He said Apple aims to pit itself against Intel, as well as Qualcomm, AMD, NVIDIA and Dell, not only as a performance leader but with chips that support productivity-related AI tools.
"It is an important part of Apple's strategy to make sure performance of its silicon can keep up with or ahead of its competitors," McQueen said.

Meanwhile, Kieren Jessop, an analyst with UK-based market research firm Canalys, said it's less about Apple catching up and more about "running their own race."
"Apple's emphasis on the 'Pro' user makes it clear they're calling on developers to amplify the power of their platform … building their own sandbox for developers to build in," he said.
Although Apple's vision for the AI era is still not abundantly clear, the introduction of the M3 chip for its MacBook Pro and iMac lines "solidified its commitment to a future rich in AI integration," he added.
Source: CNN