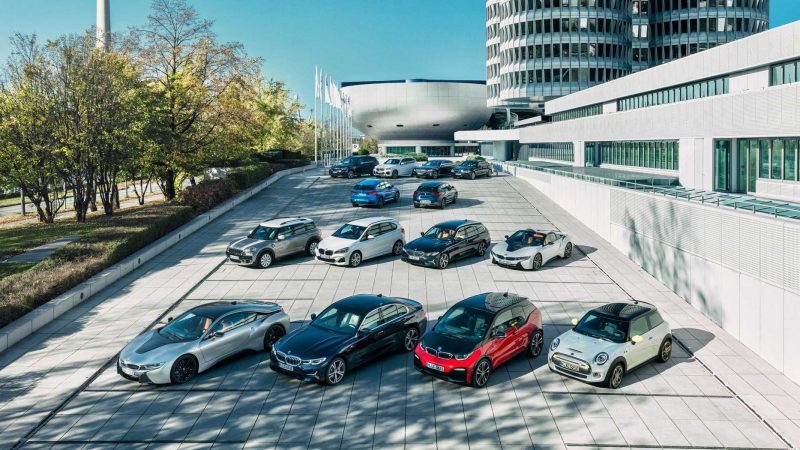 The US Department of Energy said Thursday it plans to fuel the auto industry's transition to electric vehicles with $12 billion in loans and grants.
Hard on the heels of President Joe Biden's goal to spur the sale of EVs in the United States, the Energy Department will provide $2 billion in grants and $10 billion in loans to support the conversion of US automaker and supplier facilities into manufacturing centers for hybrid and electric vehicles.
The program aims to build or refurbish factories in communities with existing auto manufacturing facilities and to bolster the domestic EV supply chain.

The funding pledge comes after the Biden administration announced earlier this year an ambitious policy proposal that could require electric vehicles to account for two-thirds of new cars sold in the United States by 2032. The Biden administration previously directed the US federal government to get to net zero carbon emissions by 2050.
"Today's announcements show that President Biden understands that building the cars of the future also necessitates helping the communities challenged by the transition away from the internal combustion engine," Energy Secretary Jennifer Granholm said in a statement Thursday.
The Energy Department also said it plans to invest a separate $3.5 billion to boost US production of advanced batteries and battery materials to support the country's transition to electric vehicles and clean energy.
The move comes as Biden tries to win over the powerful United Auto Workers union, which has thus far withheld its endorsement of his reelection bid over concerns about policies that would encourage a transition to electric vehicles.
"We are glad to see the Biden Administration doing its part to reject the false choice between a good job and a green job," said UAW President Shawn Fain in a statement. "This new policy makes clear to employers that the EV transition must include strong union partnerships with the high pay and safety standards that generations of UAW members have fought for and won."

Transportation is the biggest source of planet-warming pollution in the US, the Congressional Budget Office said in a December report. It also noted that light duty vehicles, the average cars Americans drive, account for 58% of those emissions.
The UN's Intergovernmental Panel on Climate Change reported last year that aggressive, pollution-slashing changes in the global transportation sector — including the transition to EVs — could reduce the sector's emissions by more than 80%.
Source: CNN