Those of you looking to move house and rent a new property this year might want to pay attention to the money-saving advice on this page. There are lots of ways you can reduce the costs involved in the process, and we're going to highlight some of the best ideas today. Wherever you plan to move, the same basic rules will apply. You just need to think ahead and refrain from rushing into anything. When you're ready to move in to your new home, consider hiring a locksmith to change the locks for your family's safety and security.
At the end of the day, we all need a roof over our heads. However, there is no need to break the bank in the process of getting one. Don't worry if you're not the most financially secure person in the world. Our guidance should help to make your life easier.
Choose your location carefully
When selecting the location of your new home, you will want to perform a lot of research. You will almost certainly want to live in a vibrant area where there are lots of things to do. However, sometimes it makes more sense to look at properties just outside of the city. They are usually much cheaper, and you will only have to make a short commute in order to reach the most bustling areas. It all comes down to the size of your budget, and how much you are willing to spend.
Select an established leasing agency
Some small leasing agencies have no choice but to charge astronomical fees to people who want to rent a property in order to make a profit. So, it makes sense to select an established premium lettings service wherever possible. The internet is your friend when you're trying to find the best company, and so you only have to search online to find hundreds of results. You can also read through reviews and testimonials from previous clients to discover what they thought of the service. That should help you to sort the wheat from the chaff.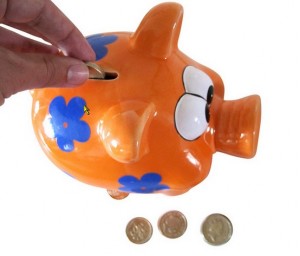 Negotiate the monthly rental price
The estate agency will have little control over the monthly rental price of any property they advertise. However, they will have contact details for the owner, and so it is still possible to enter negotiations. Presuming you plan to stay in the property for a long time, it should be easy to knock them down slightly. Tell them you are willing to take a twelve-month contract, and you could reduce the price by up to £100 per month. Most tenants want one-month rolling agreements these days, and so offering to stay for at least twelve will make the proposition more attractive.
Another brilliant way of saving money on rental properties is to get something that comes with appliances. We all know how much cookers, washing machines and fridges can cost these days. Some landlords who supply homes with fitted kitchens will leave all those items inside for the tenant. Selecting one of those properties would mean you don't have to spend so much before moving in. Whatever you decide to do, we hope things turn out well in the end!