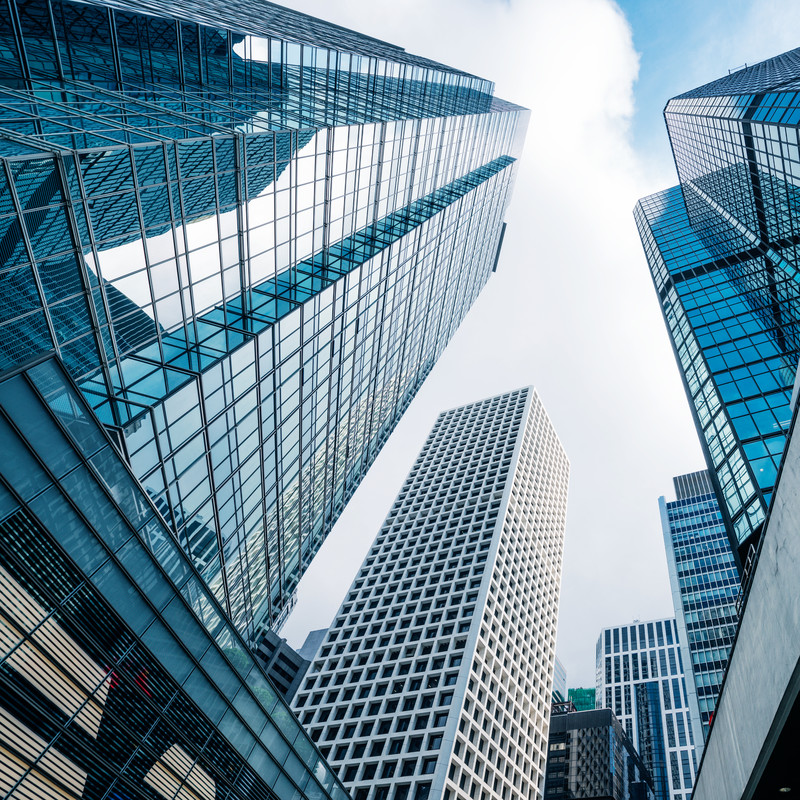 With modern customers demanding personalized banking experiences, marketing teams in the banking industry must focus on providing superior customer experiences to gain an edge over local and national competition. Adapting your marketing strategy to meet customer expectations can help your financial institution respond to shifting dynamics in a way that feels relevant and personal. With that in mind, here's how customer relationship management (CRM) can help financial institutions meet growing customer demands while offering superior customer experiences.
What is customer relationship management?
Customer relationship management (CRM) may sound straightforward, but evolving expectations within your customer base can make it difficult to identify a clear CRM strategy. In the banking industry, customer dynamics are always changing—a customer's employment status, residence, and whether or not they're inclined to bank in-person or online fluctuates regularly. Customer loyalty to their primary bank is rare, and modern customers typically use different banks for different financial services.
Customer relationship management helps financial institutions identify and respond to shifting customer expectations. Banks CRM marketing strategies help pinpoint areas of improvement in communications between banks and customers and fill customer needs that may be currently missed.
Understanding customer behavior can help financial institutions meet customer expectations and gain valuable insights into their customers' needs. Ultimately, offering a personalized banking experience makes customers feel cared for and respected, leading to higher customer retention rates and brand loyalty.
Benefits of CRM Systems
Utilizing a strong customer relationship management system can help bring your financial institution to the next level by:
1. Fostering long-term customer relationships. For local banks and credit unions, customer relationship management is key to keeping and maintaining strong relationships with existing customers. Investing in a solid customer relationship management (CRM) strategy can help banks and credit unions foster long-term relationships with customers and build customer loyalty by managing data and providing valuable insights into customer behavior. In other words, CRM systems make it easier for financial institutions to keep tabs on customers' communications across multiple communication channels.
2. Facilitating customer outreach. Customer outreach through email marketing and social media advertising campaigns can help financial institutions encourage customer engagement and foster long-term customer relationships. With the help of multiple communication channels, banks and credit unions can take advantage of additional opportunities to upsell financial services and products.
3. Boosting productivity. Banks and credit unions that use customer relationship management systems enjoy increased staff productivity and sales. With upfront access to customer data, bank and credit union staff can work more efficiently while providing superior customer service.
4. Gathering analytics. Without a strong CRM, financial institutions may find it challenging to gather analytics to craft a strong marketing campaign. CRM makes it easier to determine which marketing strategies are working for your bank or credit union and which aren't. In addition to identifying where your leads are coming from, CRM allows banks and credit unions to sort CRM data based on specific factors, including age, interests, and gender—enabling financial institutions to market to their target audience.
Choosing a Strong CRM System
Because customer expectations in the banking industry have changed dramatically over recent years, choosing a strong CRM system can seem challenging. With more customers expecting personalized experiences and the ability to interact on their preferred platform, investing in a fully integrated omnichannel contact center can help financial institutions offer superior customer experience.
With access to the rich data available in Microsoft Dynamics 365, Microsoft call center software by Bright Pattern identifies customers, personalizes customer interactions, and presents all interactions in a context across multiple communication channels. From voice calls to mobile apps like Facebook Messenger, Microsoft Dynamics CRM retains context across all communication channels and identifies patterns in customer behavior, making it one of the best CRM systems for financial institutions.
Ultimately, designing a strong marketing strategy takes time and effort. A strong CRM can help financial institutions manage customer interactions and increase customer satisfaction by streamlining the marketing process, allowing banks and credit unions to gain an edge over the competition.