Escape is setting a new standard for hand-outs.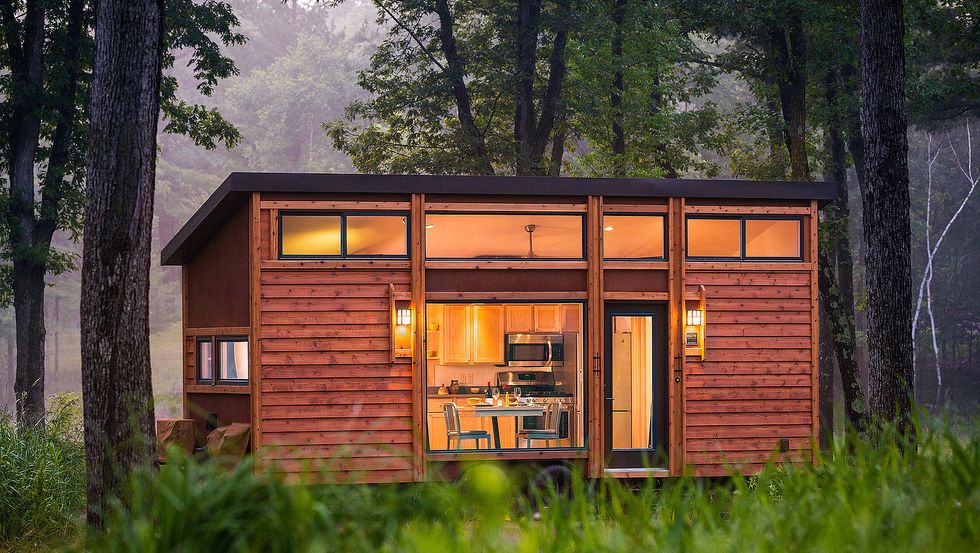 As a New Yorker with a little under 300 -sq. ft and a Pinterest just for space-saving solutions, a tiny home sounds like a dream. I have spent hours looking every kind—even boats and school buses. So when Escape, a tiny home manufacturer, announced they were giving away tiny homes, I nearly packed my bags.
Escape is looking for partners interested in renting out their tiny homes as Airbnbs. The home is delivered to the partner's property and set-up free of charge. All that's left to do is make a rental page for the tiny home and Escape pays you 40% of every booking you make.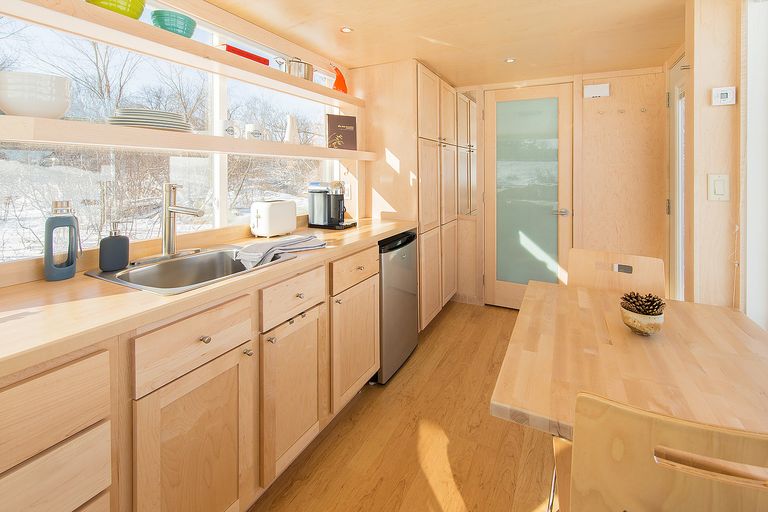 The Escape tiny home rental program allows anyone within 100 miles of a major metro area to apply as a "partner" for a free home. If it sounds too good to be true, here are the rules:
Partners must pay for insurance and all utilities: water, power, and septic.
Partners must have a space both big enough to store and deliver the tiny home, as well as support the flat bed pad it requires.
Partners must handle maintenance and cleaning.

After all that work, you are still prohibited from actually living in the tiny home during the 1 year rental period. Not exactly the free ride they advertised. If you've grown attached to the beautiful cabin in your yard, Escape does allow you purchase the home at any time, meaning you can put all that rental cash towards your own tiny purchase. And if you decide to remodel the home, you may just order Log home materials from a lumber dealer that will match the existing structure.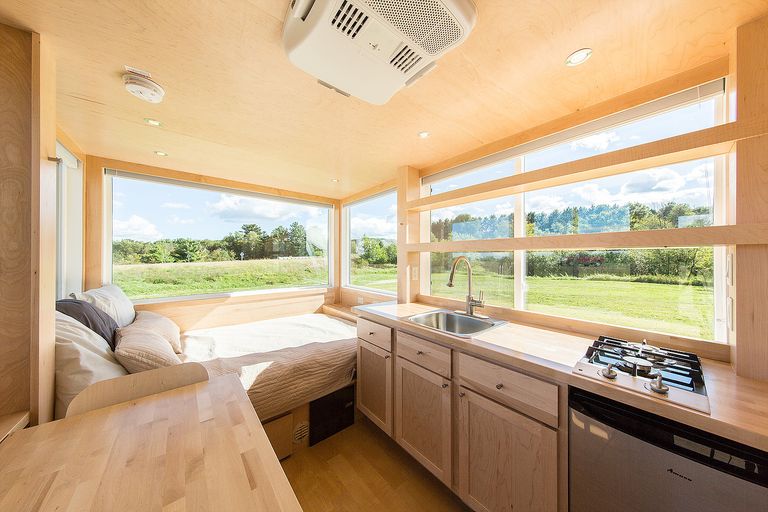 In exchange for managing their rental, the company is offering free PR services, designs Forbes called, "the most beautiful tiny homes in the world," and 25 years of experience in the tiny home market. Ready to to start your side hustle? You can apply for a partnership at Escape.
Follow House Beautiful on Instagram.