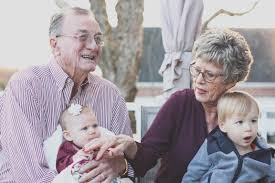 Taking care of your aging parents isn't easy, but it's something that many of us have to do at some point. It's no secret that there will come a time when the role you've always been adjusted to suddenly becomes reversed. And while this is never a fast or simple adjustment, there are ways that you can make the process easier, and the transition smoother.
One of the best ways to help aging parents transition better is to look for a senior living facility, home health care services or go to an assisted living in Lompoc, CA. You may visit sites like oceanhillsseniorliving.com/living-options/assisted-living/ to get an idea.
On the other hand, having live-in home care allows your aging parents to have consistent support, directly from the comfort of their own home. There are many people who struggle with the idea of senior homes; live-in care offers a completely viable solution that could make everyone happy. Here's what you need to know about live-in home care:
What is Live-in Care?
"Live-in home care is a form of care provided to seniors who need around-the-clock assistance from a caregiver," says Jewish Home Care, a non-profit elderly home care facility. "With live-in home care, seniors will have continuous assistance with daily activities that an in-home caregiver provides, but is extended throughout the night as an extra safety precaution."
Care For Family, an aged care eastern suburbs organization, has been supporting our local communities in Sydney and beyond with the highest quality private in-home care since 2014.
Often, live-in home care providers do not help with medical issues and instead focus on helping the elderly manage their day-to-day lives. For example, they would be there to help with grocery shopping, learning new technologies, bathing, and medication management. It also acts as a sort of insurance policy against any potential emergencies; whenever the elderly individual needs help, a medical professional is there to help.
Live-in Care vs. 24-hour Home Care
It's important to understand the difference between live-in care and 24-hour care. Although the terminology can be confusing, the biggest difference between these two types of care is that with live-in care, caregivers rotate full working shifts to accommodate every hour of the day, while a 24-hour caregiver resides in the household and is able to get a full night's sleep. Which you should focus on depends on your parents' needs.
Benefits of 
As previously mentioned, there are many benefits of live-in care. In addition to improved patient safety, patients will benefit from regular therapy and ongoing exercise. Caregivers will work with them on physical therapy to help them stay active on a daily basis. Being physically active gives every part of your brain the blood flow it needs to encourage cell growth. Overall, this improves their cognitive function and overall mental and physical well-being and can help them live longer.
Meal preparation and dietary management is other major benefit. Seniors need to have balanced meals to stay healthy, and caregivers are well-trained in offering the appropriate diet, day in and day out.
Another added benefit is improved socialization. With round-the-clock support, your parents will always have company. Each caregiver has all the tools necessary to do a great job, but every caregiver's personality is different, and your parents will appreciate having fresh conversations and different people to talk to. You can get an idea by visiting senior care services such as this inspired living ocoee.
Adjusting to Live-in Home Care
Just like you, your aging parents are just getting adjusted to the idea of having someone else in their home 24 hours per day. Therefore, it's not unnatural for them to feel a loss of freedom, and to struggle with this concept. Communication is key here. Convey to them the benefits of home health care, and be sure to be in regular communication with them after they're getting the help they need, too. It's important for seniors to hear from their family and friends, regardless of their health issues.
The ability to have a regular routine is also important. For example, if your father likes to walk to the local park to play chess every other day, be sure the caregivers know this. If they don't currently have a regular routine, talk to them about different hobbies they might be interested in but never got around to. Then communicate those desires with the caregiver, who can help execute them.
Most importantly, be patient. Dealing with such a huge change is difficult for everyone, and the more patient you are with your parents—even when they're stubborn—the better off the arrangement will be. It might help to be present for the first few days when live-care care services begin. With that in mind, do something thoughtful once in a while, like sending over flowers or a gift. This will help remind them that you still care, and they are on your mind even when you aren't physically present.
If you notice that your loved one's personal hygiene starts to decline, it's likely a sign that they're no longer able to care for their personal needs and it might be time for memory care.