According to the U.S. Department of Labor, the price of a bad hire is at least 30 percent of the employee's first-year earnings. For a small company, a five-figure investment in the wrong person is a threat to the business.
Zappos CEO Tony Hsieh once estimated bad hires had cost his  company "well over $100 million."
Unfortunately, bad hires aren't always easy to see. At businesses I consult, I've seen management misdiagnose issues as processes instead of the person. Until you're able see the bad hire, they'll waste precious time and money. Listed below are 14 tips and strategies to help you avoid your bad hire!
Find Gold in Your Customer Base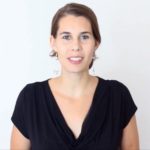 My number one tip to avoid a bad hire is to hire from your customer list. They already know your products, like your company and did already buy into your values. It's pretty easy to test for skills, but cultural fit is at least as important (if not more) for a good hire. Unfortunately, it's much harder to screen for. Hiring from your customer base is a good shortcut for this.
By: Hanne Vervaeck
At Thrive Themes we create conversion-focused WordPress plugins and themes, build from the ground up to help expertise vendors get more leads and sales.
Only Make Each Mistake Once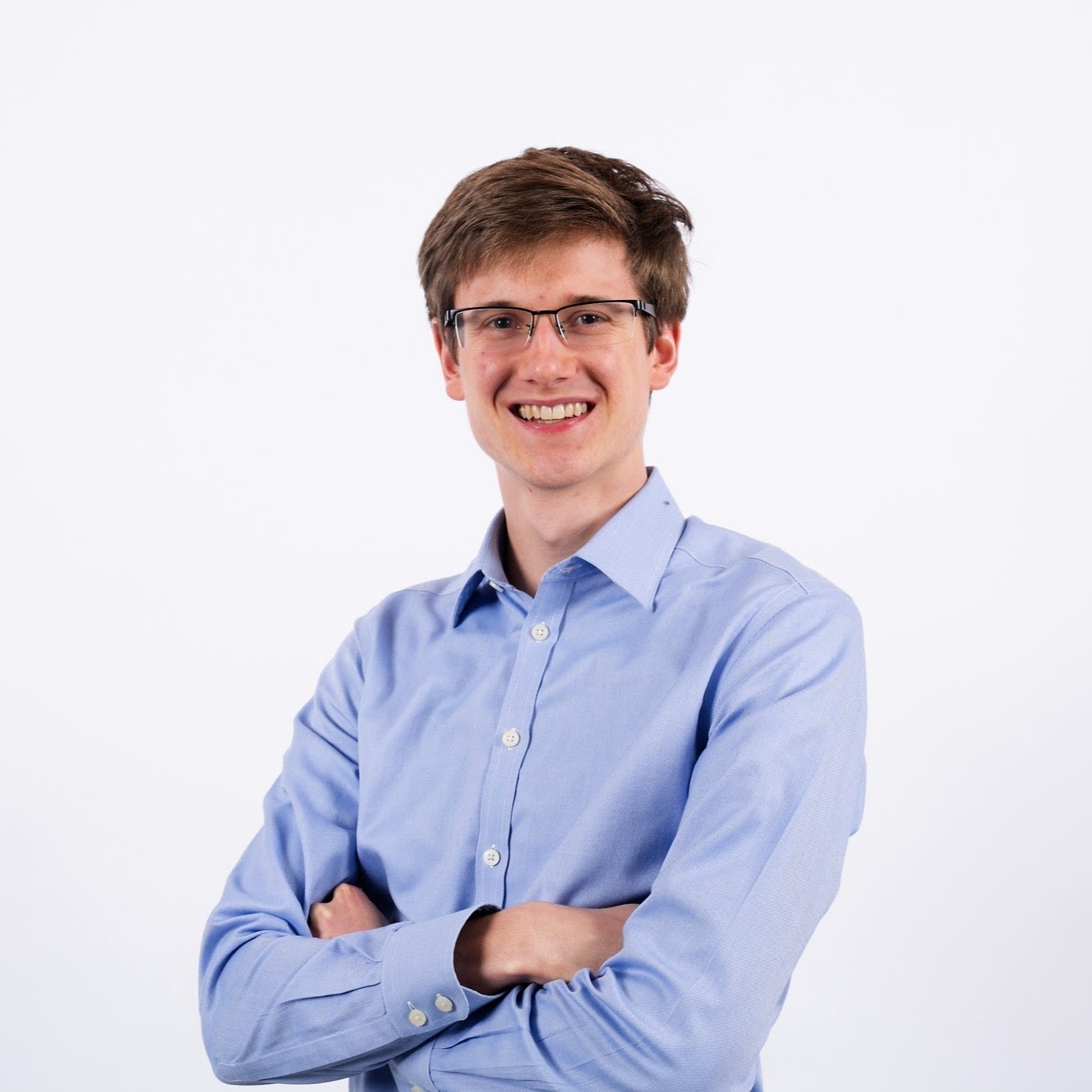 Track why hires don't work out, and put a process in place to screen for that issue in the future! Every time we accidentally hire someone who isn't a perfect fit for the team, we do a "post mortem" and analyze what information would have led to us not hiring that person in the first place. For example, having excellent grammar is essential to our work. When we found that folks lacking this competency were getting through our process, we created a "grammar test" that we send to applicants, which has been an enormous success. Over time our hiring process evolves naturally to be an increasingly fine-toothed comb.
By: Grant Hensel
Nonprofit Megaphone helps nonprofits acquire and manage the Google Ad Grant, giving them $10,000/month to spend on Google Ads. We serve 220+ clients from all over the world, helping them reach their audiences online to expand the impact they create in the world.




>
Be Prepared To Fire Yourself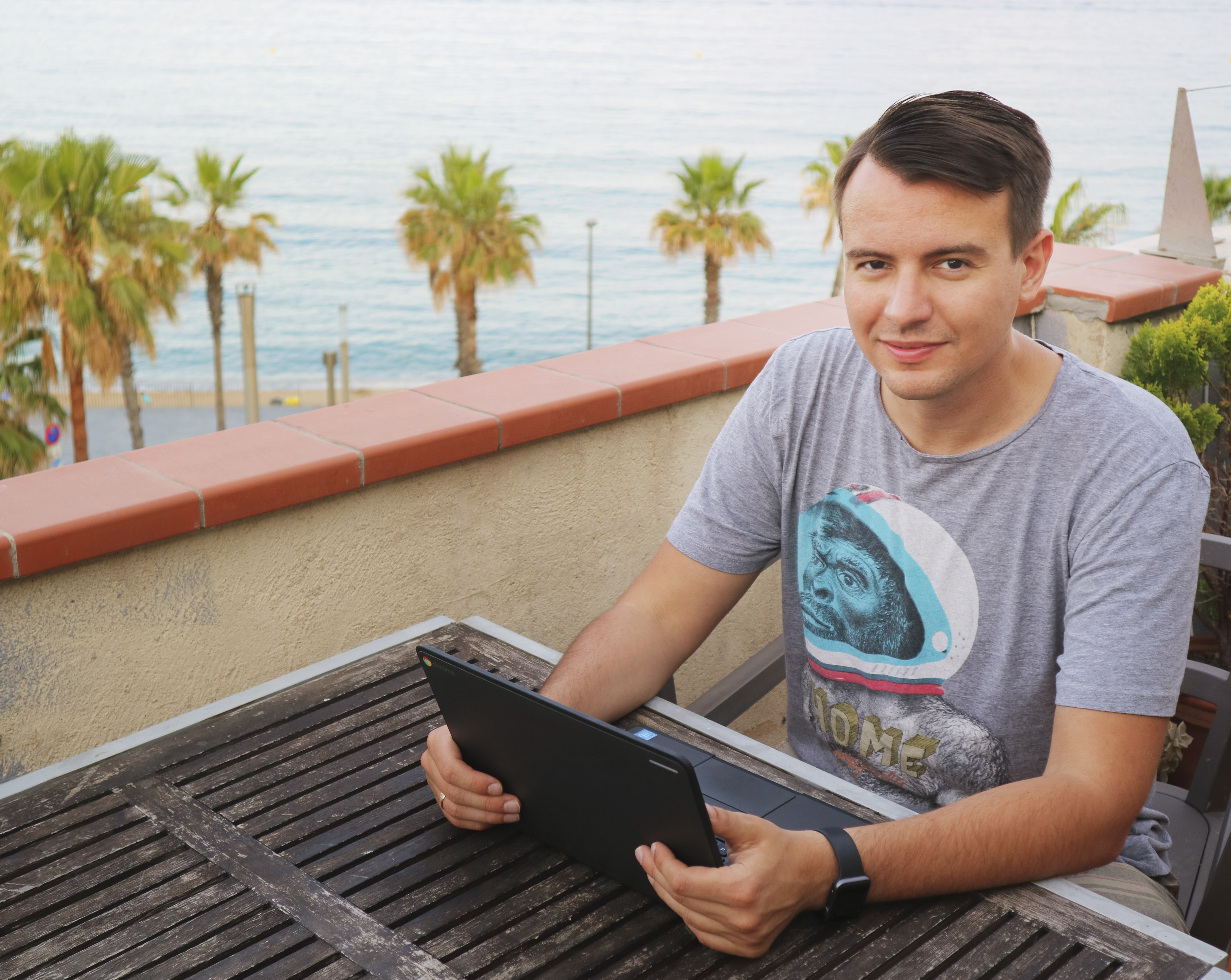 Be prepared to fire yourself. A bad hire happens without experience, and this is when the hire does not have the proper skills or the appropriate support to succeed. A good culture fit should add value and not strain the organization because this will stifle growth.
By: Michael Zima
Zima Media is a modern ecommerce marketing agency founded in 2017. We are a fully remote company with talented and dedicated team members from all over the world. Our mission is to make smart marketing accessible to every single business.
Website: https://zimamedia.com

Be Specific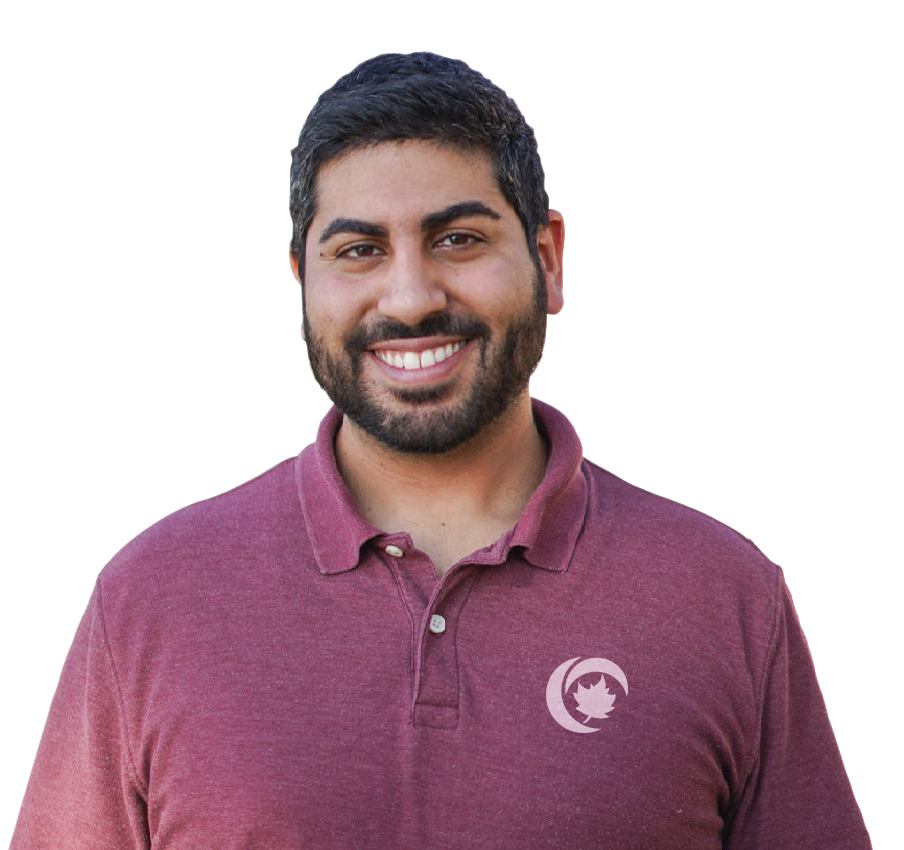 In your desperation to fill a vacant position, it can sometimes be tempting to write a vague job description to just get as many applications as possible, but this would be your biggest hiring mistake. Be as specific as possible with 'requirements', 'preferable', or 'bonus' when writing a job description to make sure that you're filtering out anyone who's not suitable for the job. Additionally, this allows you to have a reference when you're sifting through resumes so that you don't waste time on someone who only fits half of the criteria. A specific job description gives you a direction and keeps you on track throughout the hiring process to avoid a bad hire.
By: Nate Masterson
At Maple Holistics we don't just preach about the importance of cruelty-free and natural product formulation – we practice, too. All of our products are developed with these founding principles at the forefront of our minds. We started Maple Holistics with the idea that sustainable personal care products could be affordable and high-quality while still being able to compete with the more established brands.
This commitment to responsible manufacturing techniques and ingredients helped inspire our blog, which aims to provide readers with up-to-date information on the subject. We do our best to educate consumers about the importance of cruelty-free, sustainable, and natural products and the dangers of using artificial and potentially toxic materials.
Additionally, we are constantly looking for ways to make our manufacturing process more sustainable. Besides staying up-to-date on scientific research, we have representatives around the globe investigating new techniques and ingredients to improve our brand.




t>
4 Tips to Maximize Good Hires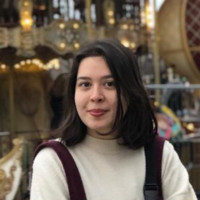 Give the candidate a sample task to be done
Give the candidate a task to be done related to his job and ask for a work sample. This will help you to see the capability, desire, and potential of the candidate. It will also give you a chance to understand the candidate's working style, flexibility, and punctuality.
Do not rush the recruitment process
Better late than a bad hire. If you hurry too quickly to recruit someone, you may be frustrated and damage your company. So act wisely and don't hire the first one that you see. Give yourself time and be thorough.
Ask an open-ended question during the interview
Design the interview so that it includes at least one question to get them talking. This will help you to understand their knowledge and potential.
Ask for references
Ask for references that they have received from other people they have worked with. References confirm that candidates have been honest in their job application and interview responses.
By: Basak Incekas
Ayse Basak Incekas works as a Marketing Assistant for Megaventory the online inventory management system that can help businesses synchronize stock and manage purchases and sales over multiple stores.
Website: megaventory.com
How to Avoid a Bad Hire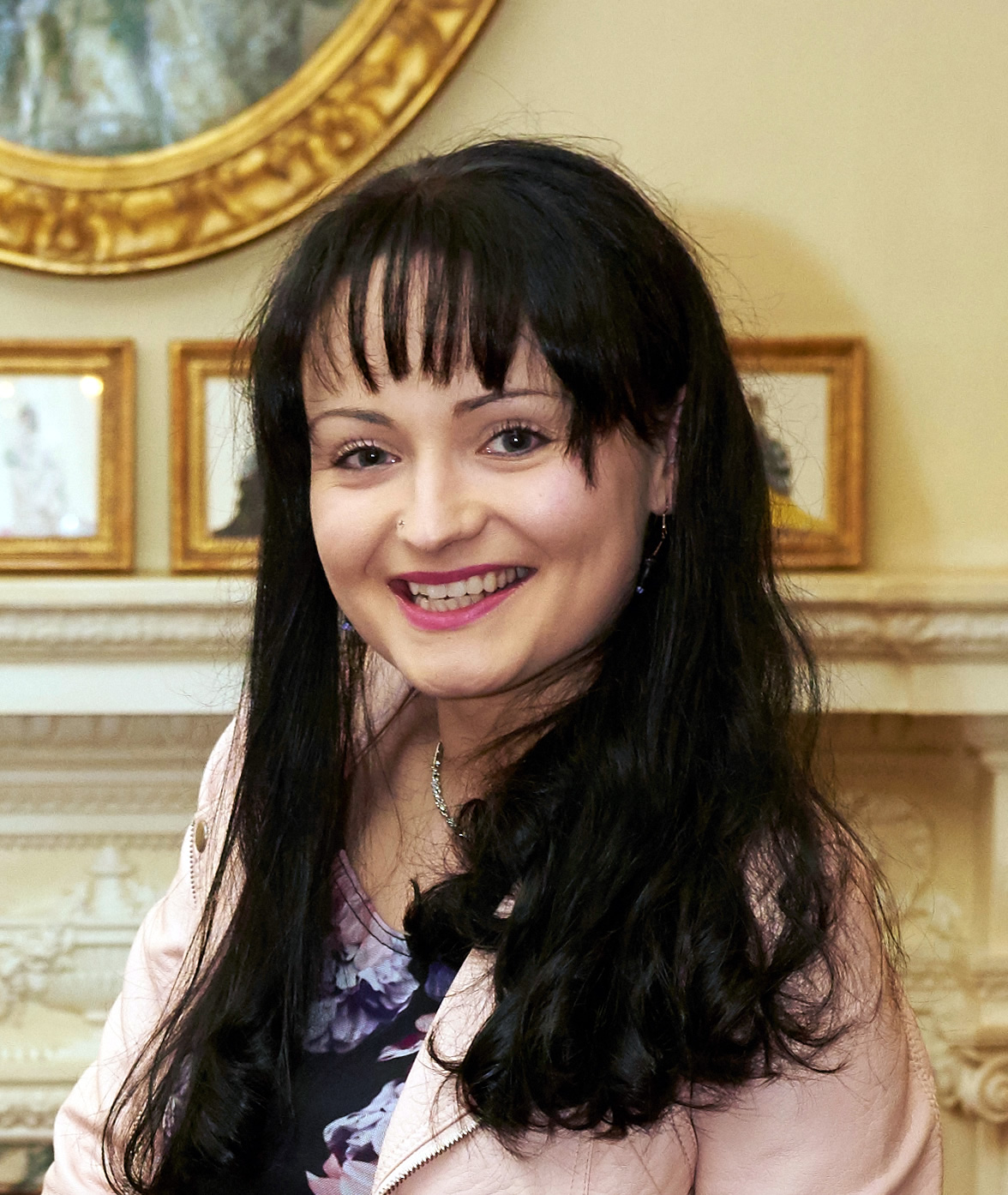 Check out their true personalityI've always found that observing how a potential candidate interacts with junior and reception staff is a key indicator of their true personality. I've seen many applicants arrive with a highly impressive resume and perform excellently in front of the interview panel but be rude or dismissive towards any more junior senior staff that they come in contact with.
Arranging for them to interact with a wide variety of staff during the interview process means that you can obtain feedback on their behaviour in a range of situations. Try leaving them with reception staff between formal parts of the interview or arrange a site tour with a more junior employee. That way you can explore their genuine interpersonal skills and make your decision not just based on the best version of themselves that they present at interview.
By: Holly Andrews
KIS Finance is a specialist bridging and development finance broker. Managing Director, Holly Andrews, has a lot of experience in staff recruitment and management in her time running a financial brokerage.




Put The Candidate To Test With A Real Project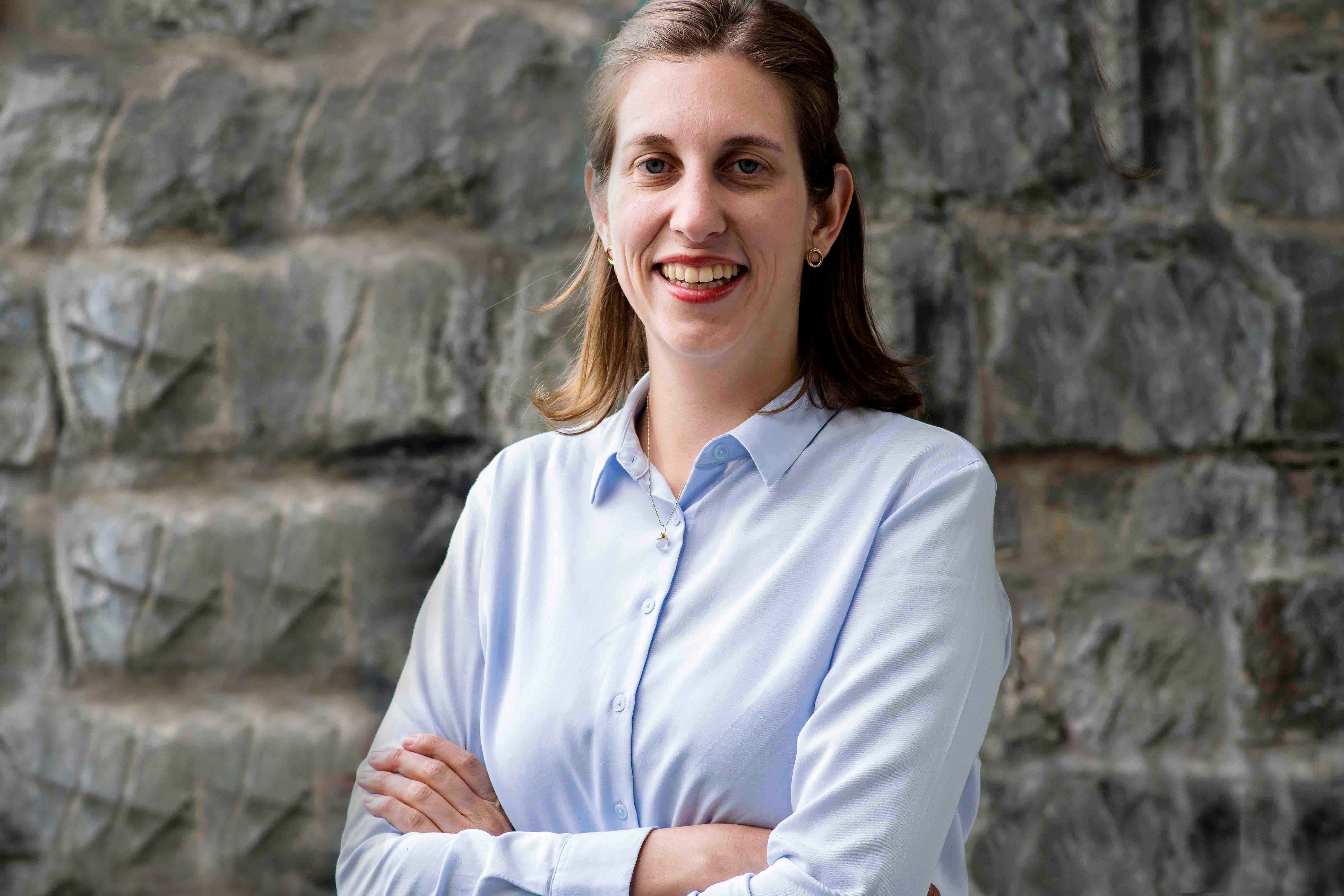 Our top tip to avoid a bad hire is to put our two to three top candidates to the test with a test week. Obvisouly, it is paid and they're working on a real feature our company needs.
For developers, that might be adding a new small feature to our product. For marketing, that may be writing a press release in collaboration with the marketing lead. For support, that might be handling real support cases during a week.
For us, it's a good way to see if the person is comfortable in interacting with our team. To see if they're working precise and if they dare to speak up. As we are working completely remote, good communication skills are absolutely necessary. And you can't prove that from a shiny CV.
By: Corina Burri
We're a small team running an online service provider directory based in Zürich, Switzerland. We're working completely remote.



Managing Director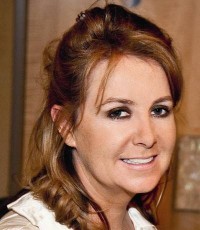 "Interviews are all about the candidate telling the employer why they are suitable for the role available. However, more 'show' over 'tell' needs to feature in an interview to ensure you avoid a bad hire.
After all, interviewees can often talk the talk but may not necessarily be able to perform at the job in hand as well as they claim to. All of which can be proven by setting an interview task, presentation or inviting the candidate to spend a day at your workplace to see how they perform, and more importantly, how they get along with the team."
By: Frances Geoghegan
healingholidays.com is a bespoke travel operator, working to improve people's mental and physical health by offering secluded getaways with expert help on hand at all times (and in beautiful locations). We have in-depth experience of the hiring process due to our forever-expanding company.
Is Hiring a Bad Hire Inevitable?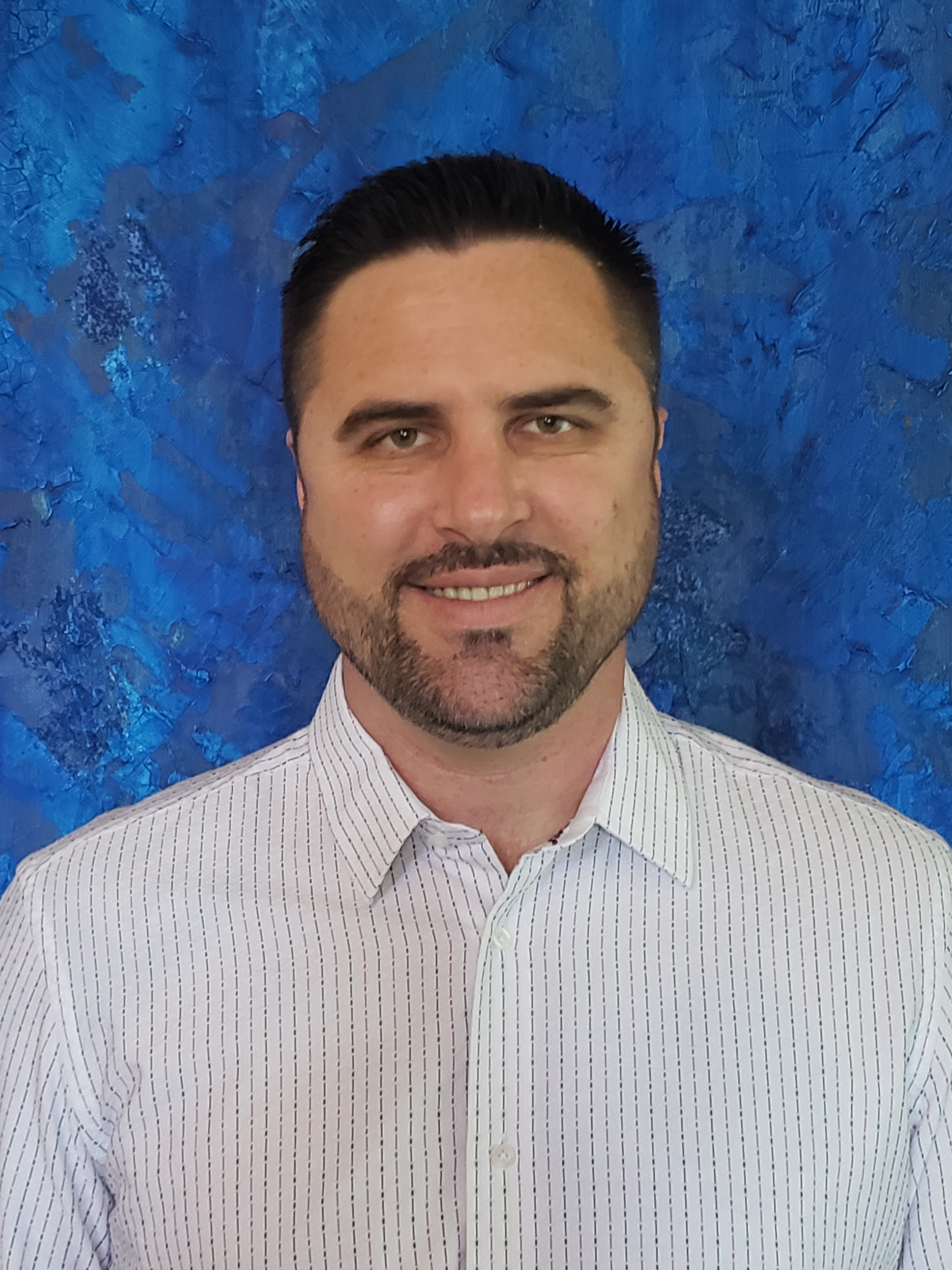 My name is Dane Kolbaba, and I've been an entrepreneur for most of my adult life (and even before then!). I've had plenty of failures and successes, and experiences in working with all sorts of people – and I think hiring some of them may very well be inevitable.
There are many instances where you end up hiring someone that isn't a good fit, especially if you're in a hurry to fill the position. Once you do have people interviewing for the job, there are a number of ways you can potentially spot a bad hire by looking at their employment history (how long they've worked for each company, how they've progressed or not progressed through the career ladder), but something I like doing during these interviews is asking the candidate what motivates them.
The answer can be very telling, and you get a feel for how invested a person is in wanting to come work for you, whether that's supporting their families or having honest interest in passion for the field — and you can use that as a gauge in how hard a person is willing to work.
By: Dane Kolbaba
Watchdog Pest Control, LLC is a rapidly expanding pest control company located in Phoenix, Arizona.
Our company was founded on just two basic principles, honesty and integrity. The four founders of the company came together to provide Phoenix, Arizona and the surrounding areas with top notch pest control service, customer care and professionalism. We are licensed and insured in Arizona to service and maintain your commercial property or residence with the utmost of care.
Here at Watchdog Pest Control, we PATROL your home or office, locating unwanted pests, PROTECT your home or office, eradicating pests, and PREVENT your home or office from any future uninvited intrusions, laying down a protective barrier and continuing to keep watch and maintain these barriers.
Utilize Referrals From Team Members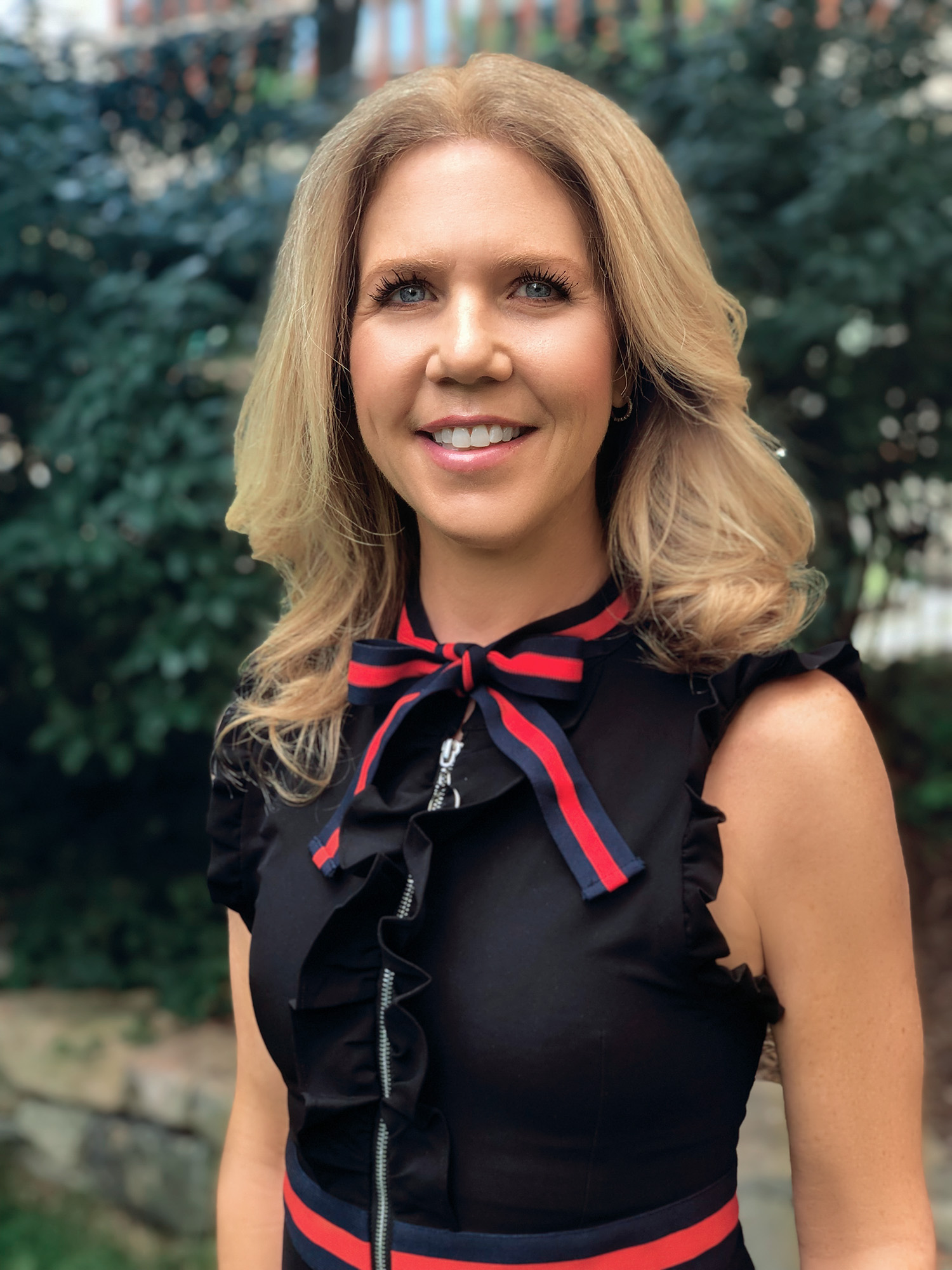 I am a business owner who uses a few strategies for successful hires. I ask the potential hire for a list of 2-3 references, which our Director of Operations will check in on to make sure that this candidate comes recommended and to learn more about their work ethic in previous positions. I also encourage hard-working employees currently working for us to refer potential candidates for jobs here. If they know someone who is an awesome, skilled worker, they are more than welcome to refer that person to us for an interview. We have received amazing referrals for hires from our team, and many of these employees have been working with us for years!
By: Deborah Sweeney
MyCorporation.com is an online filing services company that assists entrepreneurs with incorporating and forming LLCs for their small businesses.
Taking Time To Get To Know Them Beyond Their Resume.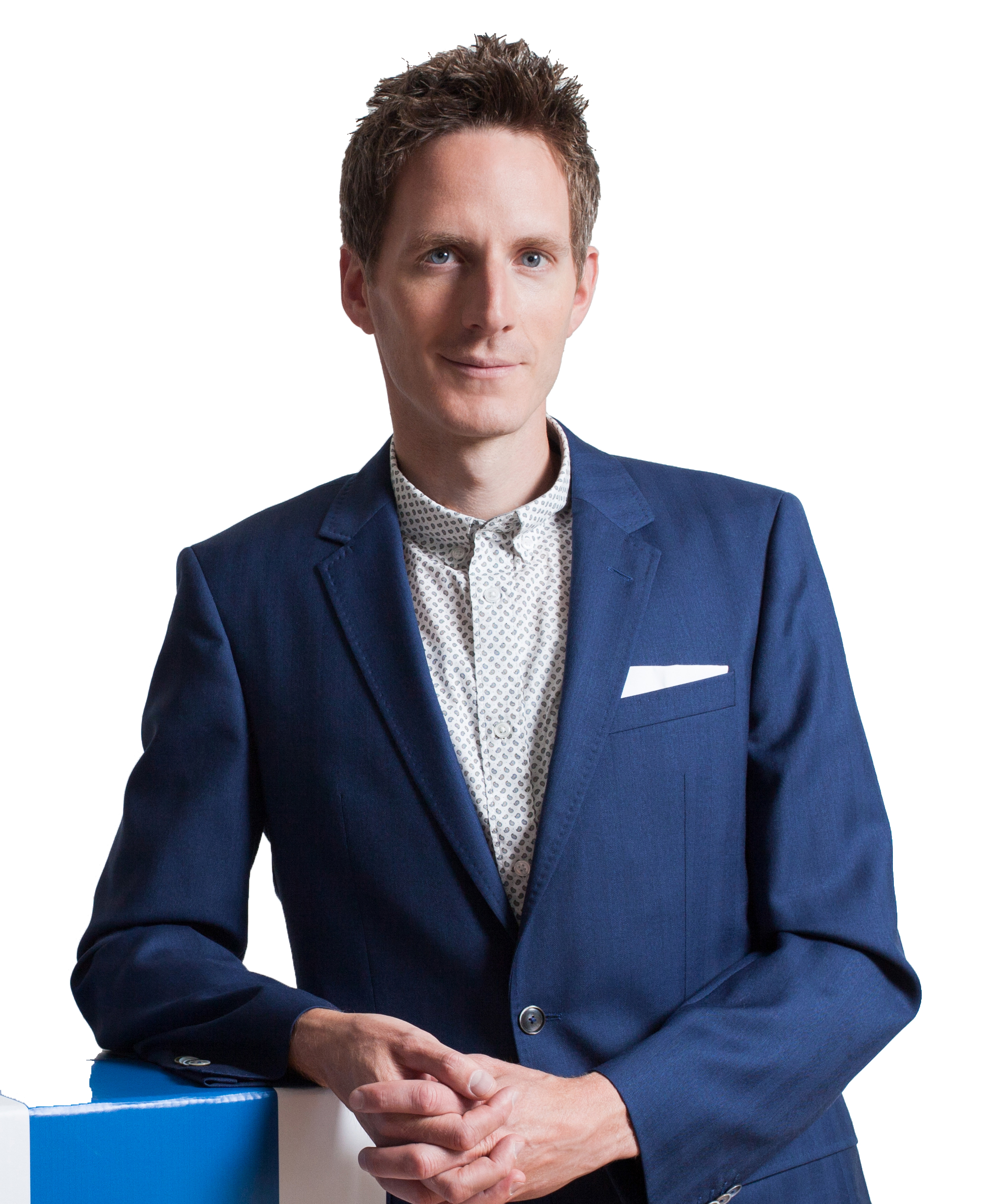 One of our secrets to finding high-performers at GoodMorning.com is to make the final interview (with only the most qualified candidates) at least 3 hours long (but up to 5 hours, or even longer), with as few breaks as possible. As the hours tick by, the conversation becomes less guarded and the unfiltered "truth" emerges. We have found our best people this way.
By: Sam Prochazka
GoodMorning.com is Canada's largest independent online-only sleep retailer, Alberta's largest e-commerce company, and the parent company of the Brunswick, Douglas, Juno, Logan & Cove, Novosbed, and Recore mattress brands, as well as the newly-launched Podium adjustable bed base. Founded in 2009 under the name Novosbed Inc. by Sam Prochazka and his siblings, GoodMorning.com is a pioneer in the mattress-in-a-box industry and the company behind many of its now-widespread innovations. Its online marketplace provides mattress shoppers with a place to compare and purchase these seven highly esteemed brands. The company offers a risk-free 120-night sleep trial for all mattresses and donates returns to local non-profits whenever possible.
How to Make Your Hiring Process Easier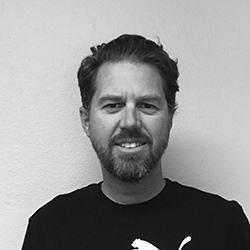 A tip to avoid hiring the wrong candidate is to make sure you get enough information about the individual before you get to the interviewing process. Depending on your business, and the time frame that you need a new employee, you should initiate the hiring process ahead of time to avoid hiring the wrong person based on impulse as the hiring process can take some time. Know the qualities and qualifications you are looking for, to facilitate the elimination process of those unqualified individuals, that way you just focus your time on those who fit your job description. To attract the right kind of candidates, make sure to be clear and specific to what the job role consists of and include tasks and expectations. -Jeff Arnett
By: Jeff Arnett
Arnett Security Credentials have been creating event security products for over 15 years. Providing Festivals and events with the latest RFID technology to ensure their guests have a fun and secured experience.
Website: www.arnettcredentials.com
Go beyond the CV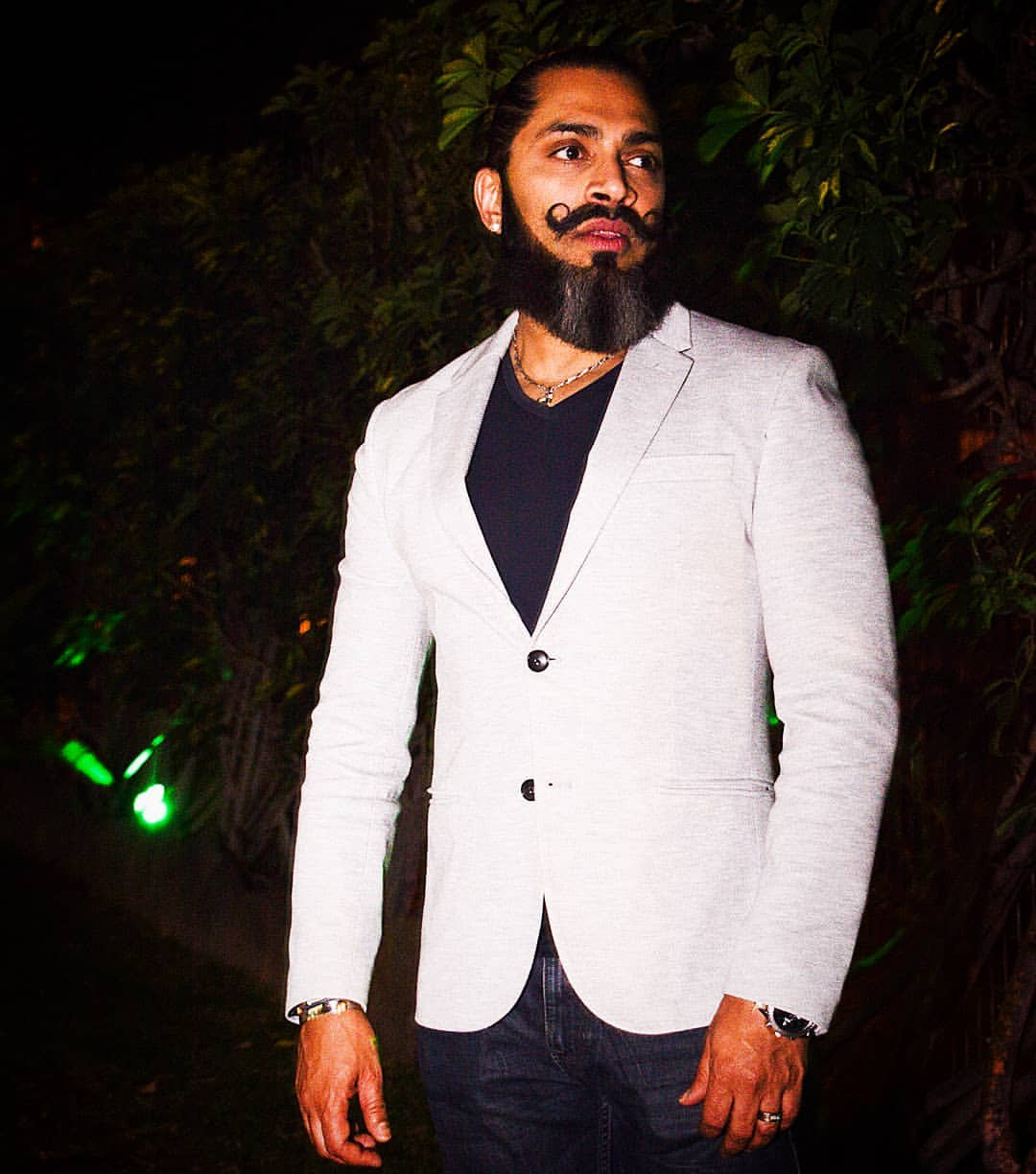 Hiring the right person for a role is never easy, but dealing with the fallout from a bad hire can be even more challenging.
So how can you identify an inappropriate applicant – before they turn into an inappropriate employee?
Here are some suggestions to use in your recruiting process to assist in hiring the right candidate for the job – the first time.
Before commencing the recruitment process, the crucial first step to your plan of action should be aligning the job description to the role you are looking to fill.
An unclear job description often results in unqualified candidates pursuing employment with your business.
Spending time preparing an effective job description will help attract the right candidates and eliminate those without the necessary skill sets.
The first warning sign to note is a poorly put together CV, check the spelling and grammar.
Second, don't just consider the applicant's qualifications on their CV. Try to get a whole picture of who the candidate is as a person, whether they will be a good match for the culture you are recruiting for, and how they like to work.
This can be done by conducting an initial phone interview.
Once you've vetted the applicants via telephone, an effective and in-depth interviewing process is the next critical component in identifying which candidates will be successful at your business. Familiarising themselves with the company's website and annual accounts is the absolute bare minimum candidates should be doing.
An absolute requirement is to prepare a list of position and work culture-specific questions, paying close attention to the potential candidate's responses, rewording questions when they are answered mistily.
The interview process is the place to probe for any potential shortcomings of the candidate that their resume won't showcase.
Another key point to look for is the candidate's attitude to their current role and their stated reasons for wanting to leave.
The conversation should be positive and focused on what they actually want to get from the new job. Negativity about a current employer is always a danger sign.
Whether a candidate is a good fit for your business will largely depend on how they fare during the interview process, and a lot of it comes down to personal instinct.
The answers to the interview questions, combined with their body language and other non-verbal clues will help you help you avoid bad hires.
Lastly, be diligent about reference checks by going beyond simply verifying titles and dates of employment. By asking the right questions you could receive insight far beyond what you've learned from the CV and interview.
By: Ketan Dattani
Buckingham Futures is a privately owned company which specialises in the recruitment of Environmental Health and Health & Safety professionals nationwide.
Led by Ketan Dattani, the Buckingham team offer in-depth market knowledge and expertise within our parallel disciplines to candidates and clients alike by a close knit and dedicated team of technically qualified and highly experienced recruitment consultants and support staff.
We pride ourselves on having a high profile within this sector, based on a quality service, a competitive pricing policy and great team work.
Our success has been built on the concept of a personal and intellectual service and plain hard work. Accurately identifying the needs of both clients and candidates ensures we remain effective and we are determined to maintain this level of commitment.




t>
Develop An Extensive Hiring Profile For The Vacant Position — And Stick To It!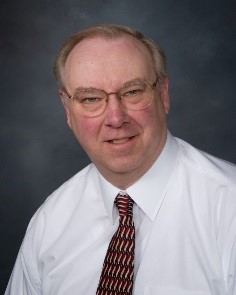 Step One: Determine exactly what the organization wants and needs when filling its opening. And while that likely involves a particular college degree and/or a professional certification along with a certain amount of job-related work experience, you must dig deeper — much deeper! According to staffing expert Gregg Patberg, "managers spend 80% of their interviewing time on knowledge and skills with the rest of the time on [organizational] fit and, of course, small talk. The unfortunate part about this is that research suggests that 2/3 of the determinate for having long-term success with a new employee is based on how well they 'fit'."
Step Two: While education and training are certainly important, do some extra digging! Require college transcripts as a routine part of the application process, and then look over the grades. If you're hiring an engineer, you may not care at all if you see a single 'D+' in an Art History course. But what if that Engineering grad only managed to earn a 'C-' in calculus after flunking it on the first try? And what if the GPA in his or her major (i.e., Engineering) was 2.3? Is that what you're looking for? Further, if the candidate has earned a professional certification, verify that the certification is up-to-date. Most certifications have continuing education and/or re-certification requirements of some sort. So a five-year-old professional certification may no longer be valid.
Step Three: After completing 'Step Two' (preferably during the screening process), spend the overwhelming majority of the interview process itself determining whether the candidate has the proper 'fit' for the overall organization — as well as for the work team that has the vacant position. Attila the Hun was often considered to be a highly skilled military strategist; but would somebody with his personality be a good 'fit' for your vacancy? So beyond the basic technical qualifications, think about 'fit' in terms of a candidate's personality, goals, expectations, compatibility with the culture and philosophy of the organization, and his or her long-term aspirations. As Gregg Patberg points out, "It is so important to remember that the core of the new person, their innate characteristics, are not going to change after they are hired. [So] spend the vast majority of your time determining if a prospective employee 'fits' with your organization or you will once again be going through the hiring process."
By: Timothy Wiedman
Fairly recently, I retired from Doane University where I was a tenured Associate Professor of Management & Human Resources in the Division of Economics & Business. I worked at Doane's scenic residential campus in rural Crete, Nebraska where I taught a variety of courses covering Human Resources, Management and International Management. Doane's Crete Campus specializes in Liberal Arts programs.




t>
Stack Your Culture With Every Hire to Move Your Organization Forward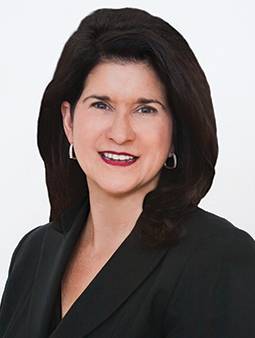 Take time to get every selection right. The selection of each team member is critical and their onboarding is tantamount to the importance of their selection. There's so much change afoot in the workplace today and when change occurs, individuals who have grit along with flexibility, resourcefulness and optimism can take on change and adapt to what's happening around them and to them as the workplace changes. To do this use a validated assessment tool that looks for qualities essential to your business and your culture so you are stacking your culture with individuals who can move forward every day, selection after selection. Most important as leaders, it's essential you create a culture where change is embraced, accepted and celebrated overcomes the fear that comes with change. The attributes of success today encompass what many would term as softer skills and those are strengths that I have found to be successful – taking an individualized approach, role modeling a culture of kindness and caring, envisioning the future with an attitude of appreciation and openness. And, in terms of overcoming challenges, the two characteristics that move you through tough times are resilience – or what some would call grit – and optimism. There's so much change afoot in the workplace today and when change occurs, individuals who have resilience generally are also resourceful and agile. They have the ability to take on change and adapt to what's happening around them and to them as the workplace changes. Individuals who have resilience/grit are able to take good risks and are open to change.
By: Kimberly Rath
Talent Plus is the premier name in talent discovery and development. For 30 years, Talent Plus has relied on science, research and analytics to study talent. We put our science know-how to work for our client partners with state-of-the-art technology, validated selection assessments and proven development plans to build and sustain high-performing, fully-engaged cultures. Results include growth in customer satisfaction, increased productivity, reduction in turnover, strengthened employee engagement, sustained excellence and improved profitability. We help people and organizations identify talent and transform lives with tailored development plans to actualize their potential.
An internationally recognized management consulting firm with over 400 client partners in 20 countries, we deliver interviews and assessments in more than 30 languages. Headquartered in Lincoln, Nebraska, Talent Plus also has an office in Singapore. Visit us at www.talentplus.com.

Leverage Personality Assessments to Understand Candidate's Cultural Fitment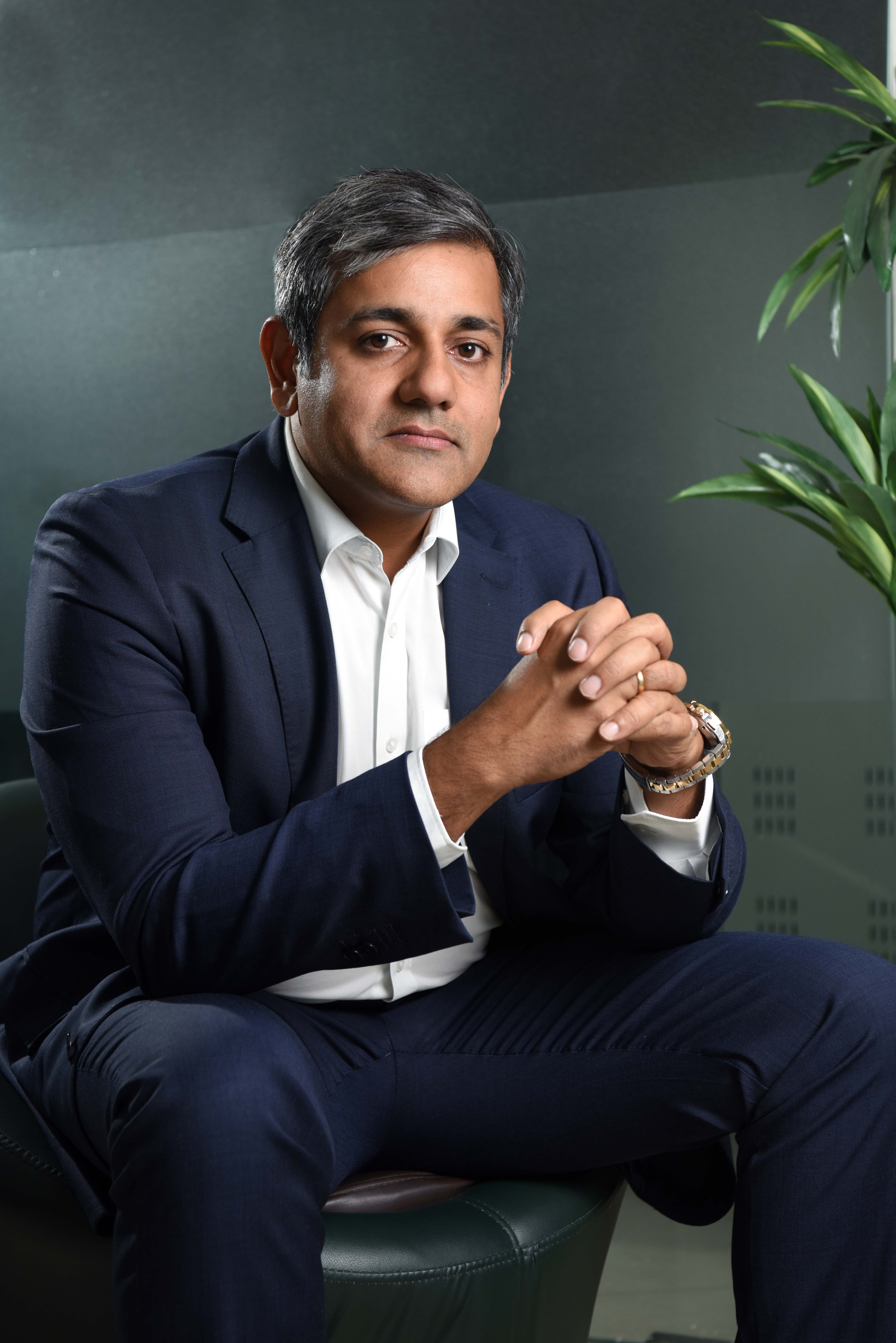 Resumes will always display the skill-sets of individuals and assessments will measure the competencies a professional possesses. Personality testing is something that personality profiling assessments or interviews can gauge better. Personality and psychometrics happen to be a critical skill for cultural fitment and organizational alignment of an individual. If you hire an individual who is otherwise very talented in his/her specialization but creates a toxic/negative environment after joining- you have without a fathom of doubt made a grave decision of hiring the wrong person. Because a toxic person can lower the engagement levels of other employees too and create a toxic environment which makes difficult for them to thrive in the organizational ecosystem. Before hiring, make sure you leverage psychometrics, cognitive, and personality assessments to make the right recruitment decisions..
By: Siddhartha Gupta
Mercer | Mettl is an HR technology company and leading talent measurement firm that enables businesses to make precise people decisions in talent recruitment, management, and training across industry verticals.