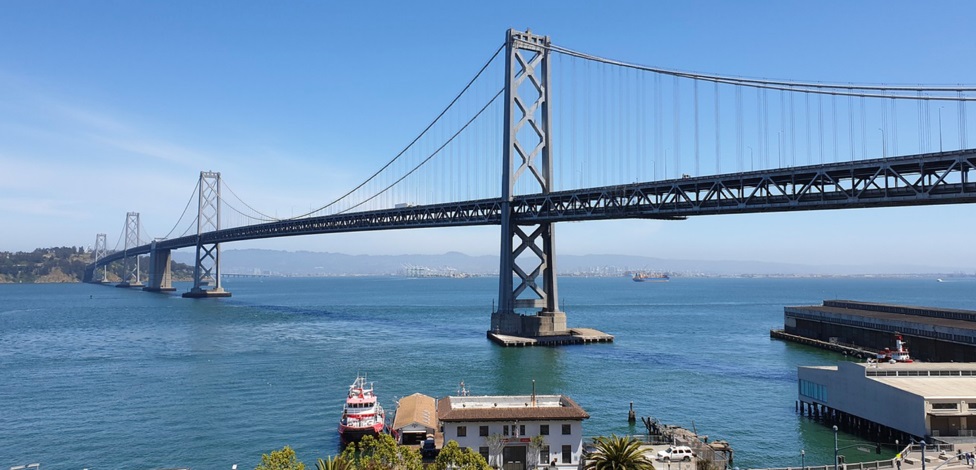 At first glance, it appears to be a paradox: luxury real estate at cut-rate prices in Oakland, California. As one of the most expensive and desirable real estate markets in the country, the greater San Francisco Bay Area has been dealing with a housing crisis for many years. People across San Francisco face a shocking reality: despite high hourly wages, salaries are insufficient to pay rentals, and demand outstrips supply by a long margin.
This housing crisis has generated a 'fight or flight' mentality, with large numbers of people choosing to live outside the city for cheaper rentals. In the Bay Area alone, rentals can range from $1800 – $1900 per month for an efficiency studio, and that's on the very low end. Such is the gravity of the housing crisis that many families with their own properties are seeking innovative solutions to help their children such as ADUs (Accessory Dwelling Units) which can be attached/detached from the main house.
While people involved in Silicon Valley's burgeoning tech industry can usually afford to pay their rental, most other vocations struggle to make the monthly rent. Consider the rental price of a typical 2-bedroom unit in San Francisco goes for $4500 per month, while the average purchase price of a home in San Francisco retails at $1.4 million. In Oakland, home prices average $732,000, and two-bedroom apartment rentals go at $3024 per month. These figures are enough to give anyone pause. In the 70 years since 1950, home ownership across the Golden State is at its nadir.
The Governor of California, Gavin Newsom has allocated a substantial budget of $2 billion towards the housing crisis in 2019 alone. The rapid population growth of Silicon Valley's tech industry has resulted in mass migration to the area. Unfortunately, the metropolis continues to face excess housing demand. Statistics indicate that some 4.1 million jobs have been created through Silicon Valley companies, up markedly from 3.3 million jobs back in 2009. This translates into a 23% uptick in employment, without the requisite housing construction to match.
Overall, the state of California is on track to construct less than 100,000 homes this year, far less than the 180,000 homes required to end this housing crisis. The current governor has set an ambitious target of 500,000 homes every year through 2025, allowing for the creation of 3.5 million new homes over the next 5 years. Unfortunately, cost remains a thorn in the side of new housing development. Not only do fees serve as a deterrent to new construction, they are passed on to renters and buyers who cannot afford these prices. For example, housing developers can pay anywhere in the region of $3.5 million for multi-family projects in the greater Bay Area (encompassing Oakland), to some $7.5 million for similar projects in Fremont. In Sacramento California, those same multi-family projects can cost $1.7 million. Clearly, a novel approach is needed to tackle these problems.
A Housing Developer for the People
Enter Danny Haber of oWOW. This real estate developer is considered a breath of fresh air in the beleaguered San Francisco Bay and surrounds, real estate market. His business model is all about getting the local community to support projects, invest, and create thriving communities of work/live apartments. Dubbed 'housing redefined', these adaptable family housing units are geared towards high-end living at affordable prices.
It works on a vertically integrated system so that the company can save money on construction by working with efficient and reasonable commercial land prep firms, followed by smart remodeling, and renovation when it comes to replacing roofing and siding or repainting the entire building, and so on. Certain required spending like land surveying costs would then actually be savings that can be passed onto renters and buyers. Already, oWOW has many success stories to share with Bay Area communities. Foremost among them is 674 23rd Street, were 24 units have been leased. Such was the demand for these luxury-living apartments that they were rented out within 4 weeks of being built.
Haber's business model caters to a full demographic of renters. These include those who work for SMEs, artists, entrepreneurs, and even those with their own businesses and side gigs. From singles to families, business professionals to tech aficionados, the 674 23rd Street project is filled with a diverse selection of tenants. These Oakland-based renters enjoy luxury living below market prices.
Rather than going the conventional route of building a new structure and paying exorbitant fees, Haber's company purchased a damaged building and remodeled it into a beautiful structure. This particular tenement was vacant for 5 years owing to arson damage at a neighboring building. Now, renters can enjoy these MacroUnits replete with flexible living spaces and innovative designs. It's thanks in no small part to a flexible wall system known as Magic Walls that these prefabricated and customized apartments are possible.
Indeed, the Mayor of Oakland, Libby Schaaf and the Mayor of San Francisco, London Breed share the same beliefs that housing is a human right and something needs to be done about the housing crisis in the greater Bay Area. More affordable housing units are needed, particularly at a time where the working class and the middle class are being marginalized with many new developments that cater expressly to the rich.