About Nick O'Halloran
Nick O'Halloran is an entrepreneur with a keen interest in using technology to solve time consuming, everyday problems.  Nick is passionate about simply making life easier through technology; to re-claim time and direct it to more valuable efforts.  Whether it's time saving in the home, or place of business, Nick challenges the status quo and champions the use of technology to create opportunities for efficiency.
LinkedIn   |   Facebook   |   Instagram   |   Twitter
Why did you become an entrepreneur, speaker, author, etc in the first place?
I follow the ethos of "Work Smarter, not harder". This is the genesis for the range of products that I and my business partner have developed. My interest in technology combined with critical thinking in regards to how things could be done more simply and efficiently have led me to co-founding Contact Harald.
How do you deal with fear?
I deal with perceived fear in a calm, logical, evaluative manner. Having been a professional race car driver for 10 years, I have ample experience in harnessing fear to make the necessary decisions using lived experience and split second judgement calls.
How do you deal with rejection?
No one likes rejection but I understands it is part of life and business.  I perceive rejection as a learning experience where these insights can inform the new direction to success.

What's the name of your company? What exactly does your company do, how do you help people?
Our company is Contact Harald.  Contact Harald is a contact tracing card and platform that disrupts the traditional method of contact tracing as it pertains to communicable diseases such as COVID-19.  In contrast to manual or app-based methods of contact tracing, Contact Harald is a wearable, bluetooth enabled card and contact tracing platform underpinned by proximity tracing technology (not GPS or geolocation driven tracking) that works within closed environments such as aged care, manufacturing, construction and education settings.  In short, Contact Harald has transformed the way contact tracing can be done.  Contact Harald is a digital, single source of truth for organizations to meet their duty of care obligation to staff, residents, students, visitors in a fast, effective, privacy preserving manner.
Contact Harald helps people in many ways.  Contact Harald provides 'peace of mind' as it is a visible compliance cue – a card worn on a lanyard or clip, they can also get lanyards for students so that eevrything is organised with uniformity.  Contact Harald replaces traditional, time consuming contact tracing methods to help alleviate the administrative burden so that qualified staff can get back to more value-added tasks.  Contact Harald, with its fast and efficient contact tracing,  helps businesses become the 'first line of defense' against the spread of COVID-19 and other communicable diseases.
Name one of the biggest challenges you have faced and how did you overcome it?
Our biggest challenges have been different countries wanting slight changes to the product. Our team is agile enough that we have been able to make these changes to satisfy all parties. This has required many late nights from our technical team.
What piece of advice do you wish someone had given you at the start of your career?
I think with age you learn to digest the information better and be calmer about the problems that arise. Every day there are challenges, it's just how you deal with them that finds the solution.
Who are your biggest influences and people you admire and why?
My parents have been amazing, they always told me to try, be healthy and think in a positive way. I now give this information to my own children. At the end of the day you need to be able to look into the mirror and know you have given each situation your all, that's all that can be asked.

Name a person who helped you along the way?
My Mother Michele has been amazing. Apart from being a loving, caring and nurturing Mum she started one of Australia's biggest public companies. The similarities between her company and Contact Harald are very similar.
What do you see as your greatest success in life, so far?
My kids. I have two amazing daughters with such big hearts and I am so lucky and proud to be their Father. It's wonderful to see them grow and go through the different stages of life and how they face those situations.
What book would you recommend and why?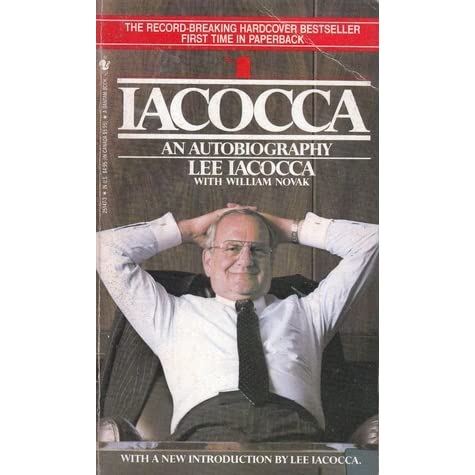 Iacocca – An Autobiography.  Lee Iacocca's career in the automotive industry – he took a huge risk and an unpopular move in taking over Chrysler as they were struggling to survive in the market.  He made them into one of the strongest automotive companies in the world.  A very inspiring business man.
What's a personal self-talk, mantra, affirmation or self-belief that contributes to your success?
If you believe in something, test its viability and need in the market, then persist, persist, persist.