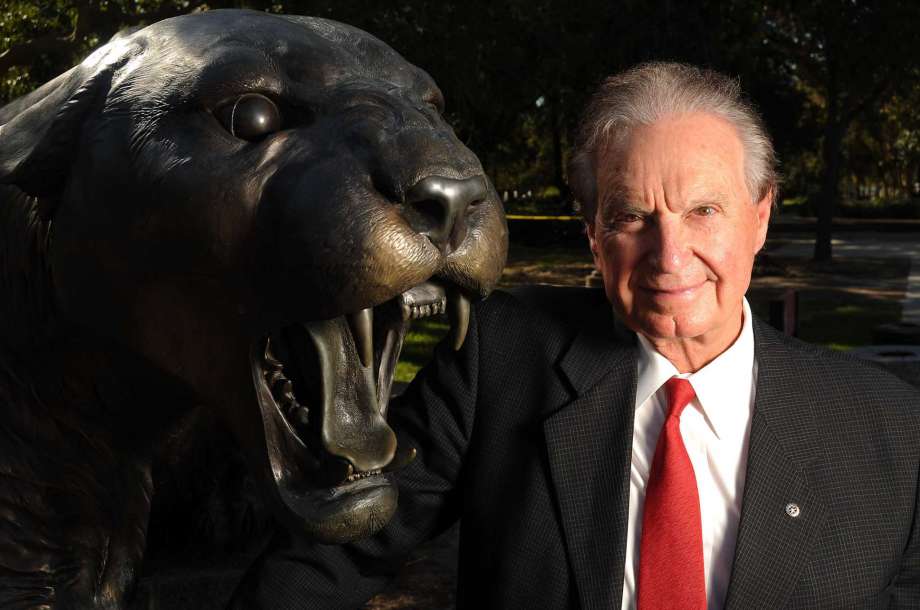 Tell us your name and a little about yourself.
My name is Welcome Wilson Sr.; I am 90 years old. Below is a bio of me.
Houston Real Estate Developer for 61 years.  Chairman of Welcome Group, owning 4,000,000 square feet of Manufacturing and Industrial Facilities in 87 locations in Texas.
First projects in the 1950s and 1960s were Master Planned Communities Jamaica Beach and Tiki Island in Galveston County, both of which are now separate cities. He later developed apartments, retail centers, hotels and three downtown office buildings.
Honors include: Inducted into the Texas Business Hall of Fame, Receiving the Lifetime Achievement Award from the Houston Business Journal and Awarded an Honorary Doctors degree from the University of Houston, where he was a BBA grad in 1949.
Of note, he received the UH Distinguished Alumnus Award in 1970, the UH Bauer College of Business Distinguished Alumni Award in 1996, the Distinguished Alumnus Award in 2005 from Texas Southmost College and the Distinguished Alumni Award from the University of Texas – Rio Grande Valley in 2018.
In the past, he was Chairman of the Board of two Houston banks, was Chairman of an American Stock Exchange company and was on the Board of Directors and owned 10% of the Houston Astros baseball team.  In March 2018, he celebrated his 90th birthday.