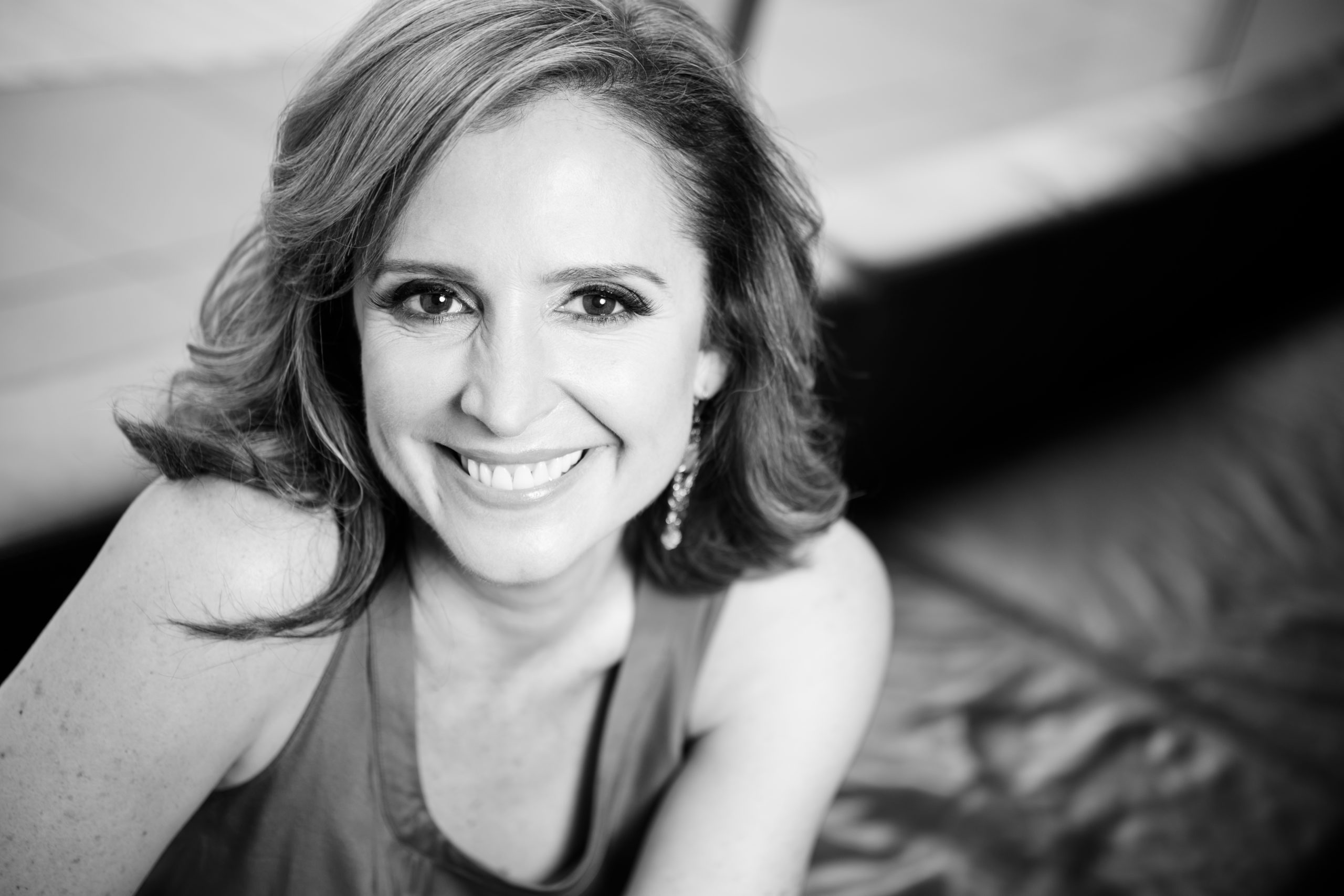 Tell us your name and a little about yourself.
Tricia Brouk, I live in New York City with my amazing husband, Joe Ricci and our two cats, Lola and Bella. I live on Alvin Ailey place and literally get to watch the dancers all day long. I'm an international award winning director, the Executive Producer of Speakers Who Dare, a former TEDx producer, Curator of The Speaker Salon and founder of The Big Talk Academy. I have put over 46 speakers onto more than 15 TEDx stages. And I consider popcorn a food group.
Why did you become an entrepreneur, speaker, author, etc in the first place?
I moved to New York City to pursue a career in dance in 1991. I had no interest in being a starving artist. And Waiting tables was hard on my body, so I started a fitness company called Brouk Moves. I realized that I could charge people a lot of money to keep them healthy and I was staying connected to my body at the same time. Once I started touring the world with dance companies, instead of losing my clients, I realized I could hire trainers to work for me, and make money while I was travelling the world performing.
When I started The Big Talk, my second company, it was easy because I'd been working for myself for over two decades already. What wasn't easy, is that I had zero online presence and credibility in this niche. I was in showbiz and didn't need an online presence like the online world of entrepreneurs. I was starting from zero, so I hired Jamie Broderick to create some visibility for me and The Big Talk.

Tell us,how do you deal with fear?
I deal with fear like every other emotion. I feel it and decide what my next move is going to be. Being in showbiz my entire life and hearing no over and over, moves you past fear really quickly because there is another audition, gig or opportunity waiting right around the corner and if your fear gets in the way or you spend any time at all wallowing in your rejection, you'll miss that opportunity that could be the ONE big one.
Tell us, how do you deal with rejection?
I think of "no" as "not yet". When you are rejected it's rarely about you. As a producer/director, I'm thinking about the show, not each person in the show. Yes, those actors or speakers are important, but it's the show I'm looking at, so I may have to say no to a speaker who's amazing, because they don't fit into the show.
What's the name of your company? What exactly does your company do, how do you help people?
My company is called The Big Talk and I put people with important messages onto the big stage and on to the big screen. I help people become exceptional Keynoters, TEDx speakers, and communicators. By doing this, I'm making the world a better place by creating a community of mindful, dignified speakers who have global impact. And I make documentary films about amazing human beings.
What were the biggest challenges you have faced and how did you overcome them?
The biggest challenges I've faced is having had zero online presence and credibility. I've had to adopt the online market quickly and ferociously in order to play catch up to already established speaker coaches. By hiring the right people and support system, I've been able to grow rapidly in just three years.


What piece of advice do you wish someone had given you at the start of your career?
Pay for your podcast platform. I started The Big Talk podcast to create more credibility for myself in this space and nobody told me where to host the content. So I went with a small and free hosting platform. When I realized they were not the right fit. I wanted to leave but they held my RSS feed hostage for two weeks and I almost had to shut down, losing all of the reviews on iTunes. Luckily that didn't happen.
Who are your biggest influences and people you admire and why?
My dance teacher, Sharon McGuire (from 7-17) was my biggest influence. She told me I could do anything. And I believed her.
I admire Tara Newman, of BOLD leadership because she's a disrupter and she's not willing to do things like anyone else. She also leads with integrity.
Name a person who helped you along the way?
I have a team of people who've helped me along the way, Petra Kolber, Jamie Broderick, Michael Roderick, Emily and James Williams are all super instrumental in my successes.
What do you see as your greatest success in life, so far?
Being happily married to my amazing husband, Joe Ricci is a huge success. I've also got two documentary shorts circulating the Academy of Motion Picture Arts and Science for potential Oscar Nomination and I've put over 46 speakers onto more than 15 TEDx stages in less than three years.
How can people contact you?
What book would you recommend and why?
I'm currently reading MetaHuman by Deepok Chopra and what I love about it, besides his teachings of creating our life as we desire to become metahuman unleashing our infinite potential, but also that his writing voice is as gentle as his speaking voice.
What's a personal self-talk, mantra, affirmation or self-belief that contributes to your success?
I can. Why not me. Keep the story moving.