The online gambling market has exploded in recent times, both from a global and domestic perspective. While this a general trend that is prevalent across the Western world, however, there are a number of geographical factors that continue to inspire growth within specific regions. From the rising number of U.S states that have legalised online gambling to the increased prominence of online Bingo sites such as www.bingosites.uk in the UK, these trends are hugely important to overall market growth.
With this in mind, let's take a look at three of the most prevalent global trends that continue to drive the online gambling market. These include: –
The Global Gambling Market will peak at $278 Billion in 2016
While the actual rate of growth in the global marketplace has begun to decline slightly in recent times, the sector continues to expand exponentially. The year-on-year growth rate has averaged out at approximately 2% between 2011 and 2016, for example, and while this may be lower than the previous decade the industry will deliver revenue of $278 billion by the end of the year.
There is no doubt that similar growth will continue in the coming years, while the global market may even gather momentum if California and similar U.S states decide to legalize gambling in the near-term.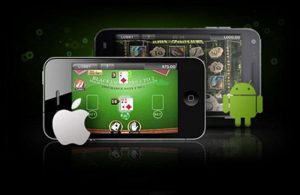 25-34 Year-old Gamblers are increasingly active through mobile
Historically, laptops have been the preferred devices among all age groups of online gamblers. This trend has been seriously challenged in recent times, however, particularly among all gamers aged under 45.
More specifically, gamblers aged between 25 and 34 are increasingly likely to use smartphones and tablet devices, enabling them to operate through a familiar medium both inside and outside of the home. We can expect this trend to continue at pace throughout the next decade, with the amount of gaming revenue generated by tablets likely to double between 2013 and 2018.
Mobile Apps will continue to drive Growth
On a similar note, mobile gambling is expected to account for more than two-fifths of the overall market by the end of 2018. The figure currently stands at around 40%, but this will move closer to 50% over the course of the next two years.
In terms of revenue, this will translate into a significant annual increase during this time. In short, we can expect the mobile gaming market to generate in excess of $100 billion in 2018, creating an increasingly lucrative sector that is central to online growth.