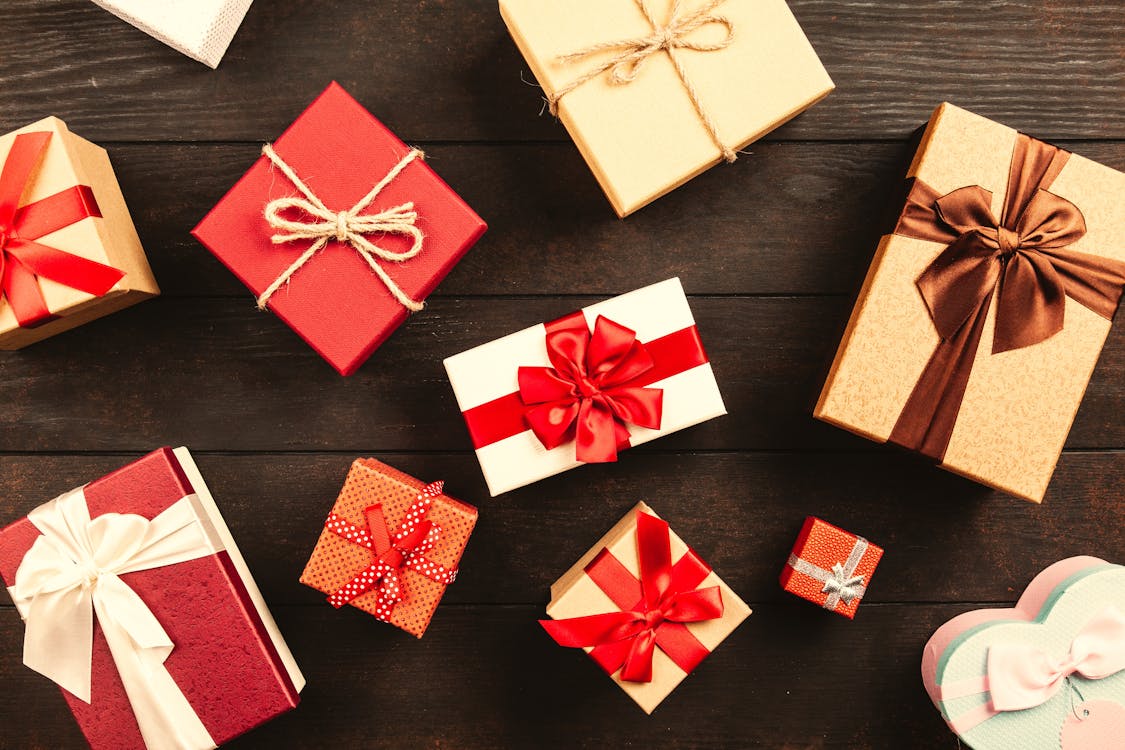 Corporate gifting is a great way to show your customers that you appreciate them in a thoughtful way.
If done right, corporate gifts can be the golden nuggets you've been looking for—the kind that will bolster your brand awareness, enhance customer retention and increase sales.
The principle behind the explosive success of corporate gifting can be summarized by the old adage, "people will forget what you said, and what you did, but they will never forget what you made them feel."
So if you're looking for ways to show appreciation to your clients in a way that will leave a lifetime impression, you might want to try corporate gifts. Here are 5 reasons why giving out corporate gifts to your customers should be your top priority.
1. Builds Brand Awareness
The journey to establishing brand authority begins with creating brand awareness.
And what a better way to build brand awareness than through branded corporate gifts. By giving out gifts with your business name, logo, and contact details, you're spreading awareness of your company. Look for gifts that will leave a lasting impression without breaking the bank.
For example, promotional mugs are excellent gifts because they offer enough surface area to print your business logo and details and will advertise your brand for years to come.
2. Good for Business
As a businessperson, you often don't get a second chance to make a first impression.
However, a simple act of giving out corporate gifts can turn a prospect into a lifetime customer. Sending out well-curated gifts to customers not only show you value them in a genuine way but also reflects your corporate culture and business values.
3. It Strengthens Customer Relationships
The success of any business rests in its ability to build fruitful relationships with customers, suppliers, and employees.
When you send a gift, there is a high chance the client will reply with a "thank you" note.
This opens up an opportunity to discuss future business opportunities. Moreover, if you send a gift like an office calendar to a customer, that calendar will sit on their desk for months, and a quick glance of the calendar will always remind them of you and your business.
4. Maintains Customer Loyalty
Customers are more receptive to businesses that give corporate gifts.
If you impress your customers with corporate gifts, they're likely to reciprocate by being loyal to your business. A recent BPMA survey found that 79% of customers would do business with the company again if they're showered with corporate gifts.
Sending out corporate gifts to your clients reminds them that their satisfaction is important to you. This positive feeling is what enhances customer loyalty.
5. Increased Sales
With return customers, come increased sales.
When you make the habit of giving corporate gifts, soon you'll have a large client base of loyal customers. Moreover, by printing your company name, logo, and contact details on corporate gifts, you'll increase your brand awareness.
As more and more people develop interest and curiosity in your business, it will lead to increased customer interaction and engagement. You can then use this opportunity to capture their email addresses for follow up purposes, which eventually leads to conversions.
Wrapping Up
Showing gratitude by giving your customers corporate gifts helps to build strong business relationships that are more likely to stand the test of time. No matter what gifts you opt to give out, corporate gifting has the potential to leave a lifelong footprint on your clients.