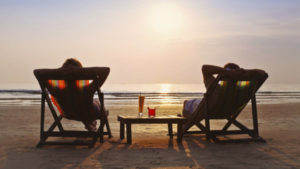 If you're past retirement age, you may think that it is too late for you to obtain life insurance. Insurance companies tend to charge more — or deny coverage — if they deem that the risk is too high.
However, it's not too late for you to get what you need. Here are five reasons you should look into life insurance after retirement age:
It Can Protect Your Assets
While an insurance policy payment can be expensive, it can also help to ensure that your assets stay safe. You won't have to worry about your family losing the house or other assets after your death. Everything will be fully protected. Getting insurance can be quick and easy. As a senior, there are several policies suitable, for instance, you could look at final expense insurance with no medical exam or even get an insurance policy with no health questions needed!


It Can Diversify Your Portfolio
You shouldn't think of whole life insurance as an unneeded expense. Instead, you should think of it as an investment. When you take out an insurance policy, you are investing in the future of your family.
Having a life insurance policy can really diversify your current portfolio. The right policy won't be impacted by the securities market in any way. It will serve the same kind of purpose as cash or a bond will. If you're interested in making investments, this is one investment you will definitely want to make.
It Can Be A Line Of Credit
If you get the right kind of life insurance policy, you won't just have coverage after you die. There are a number of policies that can be used as a source of credit.


Many policies allow participants to withdraw cash at specified times. If you have a policy like this, you'll have another line of credit that you can rely on in an emergency.
There Are Many Types Of Policies
Not all life insurance policies are aimed at a younger demographic. As a matter of fact, some policies are specifically designed for people that are past retirement age.
With a little bit of effort, you should be able to find a plan that makes sense for you.
The Sooner You Get Life Insurance, The Better
The longer you wait to get life insurance, the harder it will be for you to get an affordable policy. Don't wait any longer to get yourself the coverage that you need. Look into life insurance as soon as you can. If you act now, you may be able to find a few affordable options.


You shouldn't rule life insurance out just because you are past the age of retirement. It's clear that there are plenty of benefits to obtaining life insurance after pensionable age.
Life insurance is always valuable, whether you are old or young. People are living much longer lifespans, which means it is easier than ever for seniors to get the insurance coverage that they need.