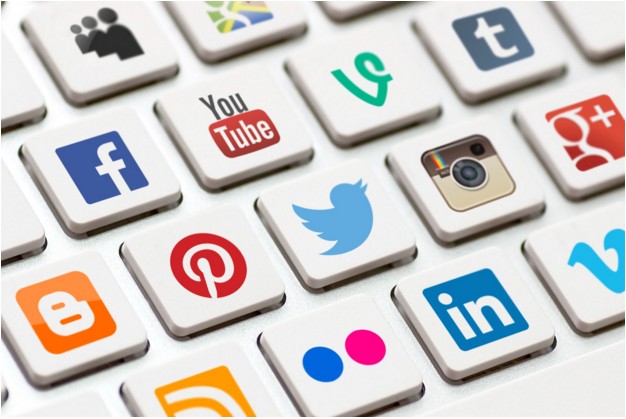 If you want to succeed in online marketing you have got to track your social media activity. For starters, you get a clear idea of your social media marketing ROI. You can also use the information to design the right type of content that suits your target audience . This in turn draws more fans (of the right type) to your page. If you're not sure what are the right metrics to track, here's a post that will explore the top 7 social media tracking metrics you need to be tracking if you want to reach a quality audience that will engage with your content
Tracking data to determine the optimal time to post
This is important, as you get to know the right time to post so that you can gain the most engagement. A good tool to use when you want to decide the best time to post would be SumAll. Once you have gathered the insights, use them to determine the right time to schedule your posts. Also, find different ways you can tweak your content to attract more audience. A good idea would be changing the voice or type of the content, depending on the kind of readers you have.
Find your ideal customer on social media
It helps to have quality followers. These are faithful followers who read your posts, comment and can buy your products. You may choose to concentrate on identifying your company diehards. It doesn't help to have many followers lying idle on your page. A good tool used by most Twitter account holders is ManageFilter. With this tool, one can sieve through their followers and identify those who are following back.
At the same time, if you are in twitter, you can use it to point out who your clients are and follow them. Once you get into their circles, you can post something to them that will catch their attention. Introduce yourself to your customers. Use the tool to find out if the customers have followed you back. Of importance is to allow some time once you have posted and see how they react.
This is a good way to get the right clients following you. Besides, if you create relevant content or posts, you draw most readers to engage with you. Take this opportunity to turn them into buyers.
Track your site traffic source
If you are using several social media accounts, you need to monitor which one of them gives you more traffic. This way, you can choose to put more effort on such instead of wasting time on a platform that doesn't give equivalent returns. For instance, if you use about 10 hours every week to come up with relevant content for your twitter followers, then notice that your fan base is growing in Facebook as opposed to twitter, it could be time you focus on Facebook.
Such metrics help you optimize your resources in social media. You can customize your landing pages so that you get feedback showing where most of your site traffic is coming from. Also, try different sign-up methods, product offers, and sales language to see if there are any changes with the traffic to your site. And don't forget to prevent downtime using reliable managed hosting like from EuroVPS.
Track your keyword reach
Let's say you are using twitter as your social media marketing platform, a tool like TweetReach will enable you determine the amount of accounts a hashtag with a specific keyword reaches within a given time. If you subscribe for a premium TweetReach, you can use it to track tweets for weeks or months. This way, you gain a better understanding of how your campaign is faring on twitter.
Spy on your competitors
You can achieve this using different tools including Rival IQ. Spying your competitors is a good way of helping you identify which areas they are beating you. You can also get information on their limitations in social media. Both kinds of insights will guide you in tailoring your campaigns to gain a competitive edge in the market.
Imagine if you had a tool that helped compare different businesses and their engagement rates in a social media platform? All you have to do is fill your business type and see details about competitors within your area. Besides, you can check details about the social media platforms they are, or have used and the outcome. The tool can point out a platform your competitors have used before and didn't work out, and vice versa. This information gives useful insights when creating your social media strategy. It saves you time and resources since you know which platforms to invest in and how. This is Rival IQ for you.
Discover industry influencers
If you want to get valuable results from your social media presence, then have the right people at your back. Other than jumping in without clear direction on who to target, use tools such as BuzzSumo to find the influencers in your target market. This tool also helps you find out what the influencers are interested in. Join in their conversations and contribute actively. Watch out for any direct tweets and respond to them.
It is also useful to note that BuzzSumo can aid you in finding the kind of posts likely to win you a lot of engagement. If you want to discover trending keywords in your niche or any new Twitter conversations to engage in, this is the best tool for you. The content doesn't have to be written only, but also, visual materials such as videos. You also get to analyze how your shared content is ranking in the search engines. This way, you can make amends where necessary to improve visibility.
Measure your influence using Klout Score
In this case, you monitor how your followers react to a certain post. If it's a tweet, Klout will measure how many of your followers tweet you back. Their value to you depends on their Klout score as well. Facebook will calculate Klout score using the number of friends and followers you have. You can improve this score by joining more social networks.
You may find it overwhelming to use all these tools to monitor your social media accounts. However, the benefits abound. To make it easier for you, implement one-by-one, if you haven't begun already. Once you are confident about using a certain tool, you can go ahead and include another one. Always test each tool after sometime to see if it offers valuable information for your business.