According to Bloomberg, Bayer AG seemed to have the judge on its side as it sought to overturn the first jury verdict on Roundup weed killer. But it didn't work out that way.Monday's ruling finding the company responsible for a groundskeeper's cancer was remarkable in how it departed radically from a California state judge's tentative order and her questioning of lawyers less than two weeks earlier. The outcome has the potential to shape thousands of similar cases filed in courts across the U.S.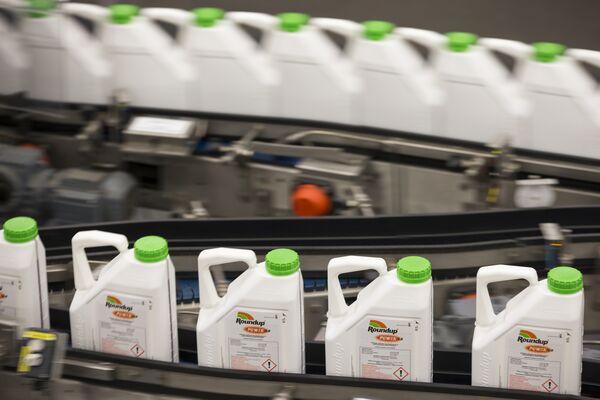 Bayer shares fell as much as 8.5 percent early Tuesday in Frankfurt, the most since the jury decision in August.
While San Francisco Superior Court Judge Suzanne Bolanos did slash the verdict to $78.6 million from $289 million, plaintiff Dewayne Johnson and his lawyers were probably "pleasantly surprised" by Monday's order, said Steven Kazan, a lawyer who has litigated asbestos cases. The judge ruled tentatively on Oct. 10 that she would completely set aside damages awarded as a punishment to Bayer, or give the company a new trial. She did neither.
Interim rulings "are really an indication of what the judge is thinking, or maybe what she's worried about getting wrong," Kazan said. While judges usually stand by tentative rulings, Bolanos "may well have been doing a bit of 'devil's advocate' to test her conclusions," he said.
Lawyer's Hyperbole
Bolanos initially signaled she might order a new trial because Johnson's lead lawyer engaged in excessive hyberbole while speaking to the jury. She was sharply critical of the attorney for ignoring her order to stop warning jurors that unless they brought down the hammer with substantial damages, Monsanto executives waiting in a boardroom with "champagne on ice" would pop the corks with "Attaboys" everywhere.
Anna Pavlik, a legal analyst at special situations advisory firm United First Partners, said in an email that she was "quite surprised" the judge allowed the compensatory damages to stand.
"Given Judge Bolanos's tentative order and her comments during the October 10 hearing as reported in the press, many expected that she would either order a new trial or at the very least significantly reduce the damages," Pavlik wrote. The final order "ended up being more pro-plaintiff than anticipated" and will prove "hard to overturn on appeal," she added.
Unknown Causes
Perhaps most significant was the judge's rejection of Monsanto's argument that jurors were presented with insufficient evidence to find that glyphosate, the main ingredient in Roundup, caused Johnson's cancer. Monsanto's lawyer, George Lombardi, argued to the judge at the hearing that the key expert witness, an oncologist, ignored the "idiopathic," or unknown, causes of Johnson's cancer.
"It's the rough equivalent of in this courtroom, if — if our counsel table was smashed down and there's an elephant standing over there and the rest of us are around, we're going to consider everything but the elephant as being the possible cause of what happened," Lombardi said.
Bolanos took a deep interest in the argument. But in the end, she concluded the jury hadn't over-reached. She may have been swayed by Johnson's lawyer, Michael Miller, who told her simply hat "it's not our job" to find the unknown causes of the plaintiff's cancer. Legal experts said they doubt the judge was influenced by letters written to her by members of the jury who urged her not to reverse her verdict.
"Because there is no substantial evidence of an alternative explanation" for Johnson's cancer, Bolanos wrote, "the jury was free to give weight" to the oncologist's testimony that a glyphosate-based herbicide such as Roundup was "a substantial factor in causing the cancer."
The difference between Bolanos's tentative ruling and her final order "are like two ships passing in the night," said Thomas G. Rohback, a trial lawyer who isn't involved in the Roundup litigation. "It looks like two different judges" issued the contrasting decisions, he said. "Monsanto must be more than surprised by this result."
The case is Johnson v. Monsanto Co., CGC-16-550128, California Superior Court, County of San Francisco (San Francisco).