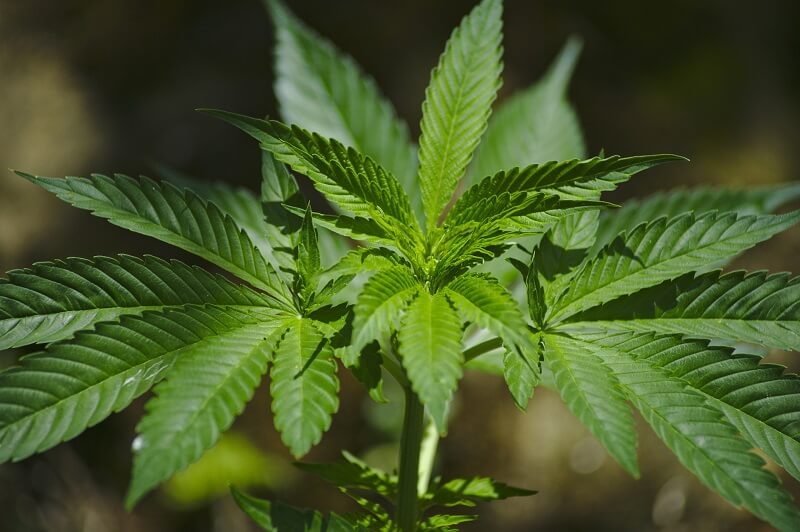 Market analysts predict that the cannabis market will expand to reach $20 billion by 2020, but right now it looks like the CBD market is developing into a mega-market that could potentially overshadow cannabis entirely. CBD is a non-psychoactive compound that has been shown to provide relief to a ton of health problems including anxiety and chronic pain. Until recently, most CBD products were sold in head shops, and the health sector hadn't conducted enough research on cannabidiol, so only a small number of people knew about it, but all this has changed over the past few years.
CBD has now spread widely across different sectors such as skin care, natural foods, and fitness. In 2018, the market was worth close to $600 million, but this number is expected to rise higher over the three years. The research group Brightfield expects the CBD market to grow exponentially by 2022; and with the current rate of growth, it's easy to see why.
The rise of CBD has been explosive, and now people use it for all sorts of reasons including; topicals, face masks, creams, bug bites, sports, triathlons, arthritis, PMS, and pretty much everything else you can treat with over-the-counter drugs. For a long time, federal restrictions have held back this growth, but things changed when the FDA approved Epidiolex, a CBD-based epilepsy drug, and more states are allowing cannabis and hemp.
Literally ever sector that sells CBD has seen explosive growth in a short time – from regular dispensaries to medical companies and smoke shops – and perhaps the only remaining thing is for large companies and national chains to get in on this lifestyle craze. And this might happen sooner than you think, considering the announcement by Coca-Cola that they're going to be selling a CBD drink, and several other large retailers that are looking into CBD drinks and edibles.
So why is CBD so popular? Let's consider a patient who is taking pain medication for years: The cost alone would be significant, and the side effects unpleasant. Studies show that over 50% of people who use CBD for pain relief find it effective, and are able to treat many other conditions that are triggered by chronic pain, such as sleeplessness, stress, and anxiety. Millions of people rely on pills to get through each day, and with things like pain and anxiety, there's always a risk of causing more damage with regular prescriptions. At the moment there hasn't been any indication that long term use of CBD can jeopardize your health in any way, so many of these people are turning to this natural extract for relief.
Now that serious companies are churning out CBD in all its forms, there's a belief among consumers that cannabidiol actually works, and this has led to a huge chunk of the market moving away from pharmaceutical products to natural remedies. Also, people are increasingly becoming aware of the research around CBD and are putting it to use.
There are more politicians today supporting CBD, as well as celebrities, lawmakers, corporations, and every-day-consumers who help to market hemp as a genuinely safe and effective compound. Add to this the fact that much of the country has already de-criminalized cannabis and hemp, and this is why all market predictions are positively in favor of CBD as a brand. According to Brightfield Group, CBD has been gaining momentum silently alongside its more controversial cousin, marijuana; and this has allowed it to take over medical industry and nutraceuticals, with every single piece of research supporting its use. Check out their full statement here.
So these growth projections are coming in from a variety of sales channels and many different products, and analysts expect the diversification of CBD products to be even more defined once all legal prohibitions on cannabis and hemp are dropped. In the coming years, consumers can expect even more CBD products from big chains and emerging CBD companies because what started as a grassroots movement has snowballed into a giant advertising campaign fueled by a growing need for alternative treatments for common ailments.