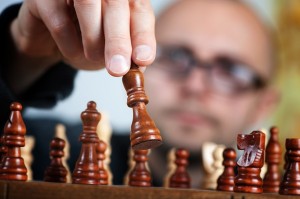 With today's economy continuing its uphill battle for survival, small business owners have to maintain a strategic approach in order to remain relevant. Sure, success largely corresponds with improving revenue streams, but finding ways to save on costs and time efficiency is something many entrepreneurs forgo. But when capital is in short supply, and the 'risk' far outweighs the 'reward,' conserving time and money is monumentally important.
Fortunately, business owners are gifted with an embarrassment of resources to assist them in their entrepreneurial-endeavor, which is why the lack of individuals who utilize these advantages is perplexing.
If you're thinking about starting a business of your own or in the mere beginning stages of establishing yourself in today's marketplace, consider these cost-efficient and time saving suggestions:
Don't overload your schedule – Sure, excitement, having strong work ethic and being busy are all important facets of a successful small business owner. But it's important that you don't overuse that motivation in the wrong places, like being overzealous in your inventory spending, compulsively developing a website that focuses too much on aesthetic appeal rather than useful information, staying up all night and potentially harming personal relationships. Many motivated business owners fall into this trap, which in the short term can be beneficial, but later down the road, can all but destroy your dream.
Consider outsourcing human relations assistance – As a small business owner, maintaining organization is one of the steepest hurdles you may endure during the early stages of your company's existence. For that reason, opting to pursue assistance in the form of hiring a third-party HR outsourcing firm that specializes in creating training and development seminars, recruiting, employee background screenings, educational webinars, creating job descriptions, etc., can significantly reduce overhead costs while helping youto keep your business running smoothly.
Forgo expenses on irrelevant materials – Although tempting, opting to install lavish furnishing and sophisticated technology in the office can create more problems than they can solve. Perhaps there will be an appropriate time to design an employee lounging area fixated with 3-D television sets and a foosball table, but for now, it's probably best to keep your costs down—especially costs that you can live without.
Consider hiring enthusiastic interns – Interns are thirsty to get their "foot in the door," and job experience within your small business might just be the break they were looking for.
Today's young interns are most likely Internet savvy and can probably give you a lot of "bang for your buck." Your interns can work on an array of different time-consuming tasks and might even be able to do it faster when it relates to technology, social media, implementing new software and discovering industry trends. Ultimately, hiring interns into your place of business will give you and your team an extra boost of enthusiasm for a cheap (or free) fee.
Don't go crazy with marketing material – This is a common mistake.
Designing logos, branding materials, business cards, graphics on your company's website, etc., are all most certainly fun aspects of establishing your business's identify. However, these singular costs can quickly add up and before you know it, you've surpassed your marketing budget well before you envisioned.
It's also important to note that during the early stages of your business, things candramaticallychange. Whether it is a total product alternation or identifying an entirely different target demographic to pursue—you simply never fully know the direction your company will turn when it's just starting out. So, hold off on going crazy with your marketing materials—first finalize a quality product or service.
Opt for free media coverage – This is where your newly hired interns can really assist you. 
Properly utilizing the tactics of public relations can generate the attention you need without so much as spending a dollar. From cold-calling bloggers and editors to setting up interviews with local news affiliates, from sending press releases to relevant media professionalsand establishing an engaging social media campaign with your (potential) customers, from creating a sophisticated media kit with company information to surveying the streets to gain public opinion on your product —there are endless ways your company can benefit from using public relations.
Image: https://pixabay.com/en/the-strategy-win-champion-1080528/