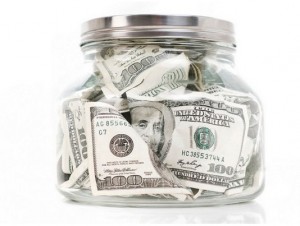 Everyone knows how easy it can be to get into financial trouble. That is especially the case if you are a business owner just starting a new company. A lot of your personal cash might have to go towards paying for the startup stage of the firm. With that in mind, you'll need to work hard to get your finances back on track. Failure to do that could result in some very serious consequences. Nobody wants debt collectors knocking their door every day, and a lack of funds is sure to make that happen. Follow the advice on this page and make positive changes today.
Create a monthly budget
Before you can do anything else, you need to know how much cash you have to spend. That means creating a monthly budget that includes all your incomings and outgoings for the entire period. That should give you a good insight into how much spare money you have to spend. It should also help you to work out if you can cut back on any unnecessary expenses. Once you have your budget, you can start making changes that will improve your situation. Until then, it's impossible to know how much cash you need to survive.
Consider a loan
Getting a loan could be the perfect solution to your financial issues. Just make sure you contact reputable providers who offer fair rates of interest. There are lots of loans available for working people, regardless of your situation. Always read the small print and ensure you will have enough cash to meet repayments if you don't want to get into trouble. All responsible lenders will perform an assessment of your situation to determine what you can afford to borrow. They should do that long before they hand out any cash.
Remortgage your home
It might seem like a drastic move, but remortgaging your property could be the best way to sort your finances. In most instances, it should give you at least a few thousand dollars to put things right. Just make sure you don't follow that strategy if you haven't owned your home for more than five years. Otherwise, you won't get much cash, but you might increase your monthly outgoings. Search online and use comparison websites to find the best remortgage rates available to you today.
Downside your property
Of course, there are other solutions for people who don't want to remortgage. You could sell your property and buy something a little cheaper. With a bit of luck, that would lower your monthly costs and put some cash in the bank. Sometimes you can achieve the same outcomes by moving to a less desirable area. The location is everything when it comes to property prices – you all know that.
Those easy ideas should help you to get your finances back on track this year. Just make sure you don't let your financial situation get any worse before you make changes. The people who get into trouble are often those who ignore the problem. You need to improve your finances the moment you notice they are heading in the wrong direction. That is the best way to secure a happy and stress-free life for the future.