ReKTGlobal partners with TalentX, the company behind TikTok's overnight sensation Sway House, to bring a new level of talent management to the esports and gaming industries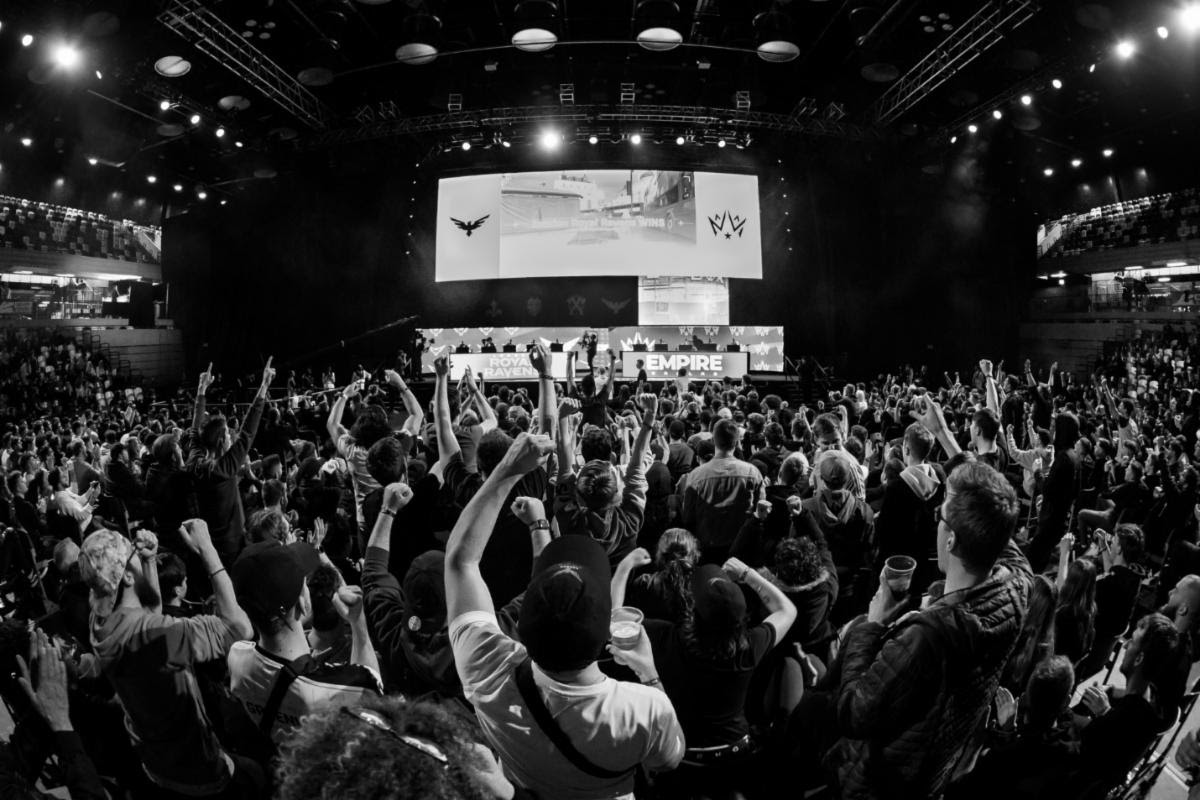 "TalentX Gaming is the formation of a unique and dynamic talent management company, combining ReKTGlobal's esports industry leading position and TalentX's meteoric and unprecedented success with TikTok content creators," said ReKTGlobal co-founder and CEO Dave Bialek. "This partnership now affords gaming and esports influencers and athletes with unparalleled support, insights and execution. TXG further cements ReKTGlobal as the most diversified and unequivocal leader in esports marketing."
TalentX is a "creator first" social media monetization and talent development company that represents the top creators on TikTok, including members of the company's recently created Sway House — Josh Richards, Griffin Johnson, Anthony Reeves, Bryce Hall, Kio Cyr and Jaden Hossler — which racked up one million followers on their group TikTok account in the first month. Founded by creators for creators, TalentX is the brainchild of Tal Fishman, who is known as Reaction Time on YouTube and has 23+ million social followers, and Jason Wilhelm, who started his career as a Call of Duty content creator before joining SoaR esports as Managing Director of Talent at just 17 years old, and later spearheaded the launch of the Sacramento Kings' NBA 2K League team. Other co-founders include TikTok superstar Josh Richards who boasts more than 17 million followers, former NBA agent Michael Gruen and former Yahoo and Fullscreen exec Warren Lentz. With Fishman and Wilhelm at the helm, TalentX enlisted 60 of the world's top social media stars to their growing client roster and collaborated with notable brands such as Amazon, Reebok and American Eagle in just three months.
Jason Wilhelm will serve as CEO of the new joint venture TalentX Gaming. ReKTGlobal and TXG will operate as sister companies, with regular collaborations and cross-pollination creating new opportunities for creator, influencer and brand clients of both companies.
"The esports and talent industries are exploding, yet influencers are very underserved in the gaming world. Like TalentX Entertainment, TalentX Gaming puts the creator first. It's not just a motto; we will be in the trenches fighting battles with our creators and taking them places in their careers they never thought were possible," said TalentX Gaming CEO Jason Wilhelm. "Every esports athlete, content creator and streamer — whether they have tens of millions of followers or are working on building their presence — will want to be part of TGX. We are going to take over. We will be the best in the business."
"As creators and successful influencers ourselves, we understand what it takes to create content that can go viral and create new stars overnight," said TXG board member Tal Fishman. "Bringing our success together with ReKTGlobal will bridge the gap for gaming content creators and esports athletes who want to take their influence and personal brand power to the next level."
Warren Lentz, CEO of TalentX Entertainment, added, "While we were fortunate enough to have multiple parties interested in partnering with us, the decision came quickly to us once we strategized with ReKTGlobal's founders Amish and Dave about all the synergies between our two organizations. Also, what they both accomplished with ReKTGlobal in just a few short years is unprecedented, and we could not be more excited for our launch of TXG today."
Launched in 2017 by Amish Shah and Dave Bialek, ReKTGlobal is parent company to global esports powerhouse Team Rogue, and recently announced its Call of Duty franchise team, the London Royal Ravens. Beyond ownership of the championship-winning esports club that puts the company at the forefront of the evolving competitive gaming industry, ReKTGlobal also channels its expertise in sports, media and entertainment to provide services for the esports ecosystem that include event management, agency solutions and media support.
The company's all-in-one vision extends to its recent acquisitions of Fullcube, the leading platform for fan-based Insider programs, and Greenlit Content, a hybrid company behind some of gaming's most popular media outlets and viral branded gaming content, events and activations for brands like Xbox, HyperX, Epic Games, Activision Blizzard and Warner Bros. With the formation of TalentX Gaming, ReKTGlobal adds talent management and influencer marketing to its full-service offerings.
"At ReKTGlobal, we were interested in a strategic partnership to make our official entrance into influencer marketing for quite a while, but we hadn't found the right partner until TalentX," said ReKTGlobal founder Amish Shah. "TalentX is simply taking over the digital-first talent management industry with their creator-centric approach. They are the best in the game. By combining our resources, talent and connections, our new company TXG will be unstoppable."
Media interested in interviews and more information may contact