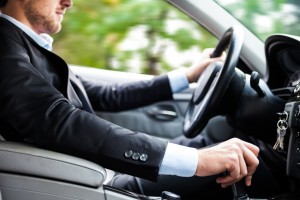 Aside from buying a house, the car purchase is usually the biggest financial commitment many consumers make. For most people, buying a new car in full isn't an option, and deciding how to finance the purchase plays a major part in the process. There are a few different financing options available, and consumers must decide not just which financing option to take, but also whether buying or leasing are the best options.
The Difference Between Leasing and Buying
While buying a car outright is the obvious choice for many, a lease may be a more affordable and attractive option for others. When leasing a car, you sign an agreement to keep the car only for a set number of years instead of for a long period of time. Financing for a leased car works similarly to buying, but for a lease the payment is only a portion of the car's actual cost as opposed the the entire sum. For this reason, a car lease may be cheaper if you are the type of person who likes to be driving a new car most of the time. Leases typically last for three years or less, meaning they are covered by full warranties for the duration. The driver must still maintain the car, of course, and not doing so will incur penalties.  Leasing is ideal for people who enjoy having the newest high-tech and safety features and don't want to worry about having to sell the car before trading in for a new one.
Financing Options
When buying or leasing a car, there are two main financing options that people generally choose between: direct lending and dealership financing.
Direct Lending
Direct lending to finance a car involves getting a loan from a bank, finance company, or credit union.  There is a loan contract that locks you into making payments for a set period of time for the value of the car along with an additional finance charge. Once you've chosen a vehicle and come to an agreement about the pricing with the dealer, the loan from the lender is used to pay for the vehicle.  Some of the advantages of using the direct lending method include the ability to make several comparisons to get the best rates before picking a vehicle, as well as the option of getting pre-approved for a loan, so you know exactly how much you can afford to spend.
Dealership Financing
According to Houston Overhead Door (click here), when doing dealership financing, the agreement for paying for the vehicle is made directly with the dealer you are acquiring the vehicle from. It is similar in that the agreement extends over a period of time and there is an additional finance charge that must be paid. Oftentimes, the contract is sold to a bank, finance company, or credit union, but the dealer retains the contract. While there may not be as many options for price comparisons, getting financing through a dealership may give the buyer the ability to take advantage of any special programs or limited incentives the dealer is offering.  Many times there are a range of financing options, and dealers can be a great deal more convenient, often offering extended hours on evenings and weekends.
Regardless of whether you are buying or leasing a car, it's important to remember to take a thorough look at all financing options available before locking onto any decision.
This article was contributed on behalf of Houston Overhead Door, your number one choice when looking for a place to get your overhead garage doors in Houston. Check out their website today and see how they can help you!