One of the most important parts of having a business is knowing how to expand properly and professionally. If you are keen for your business to succeed, then you should be ready to deal with the consequences. When your business is ready for expansion, one of the things that will need a lot of your time and attention is the office. Whether you find a new office altogether, or expand your current one, you will need to think carefully about it. Regardless, there are some essential aspects which your office really needs to have. If you are keen to know how to build an office which lasts, then read on. Here are the main qualities that all great offices should have.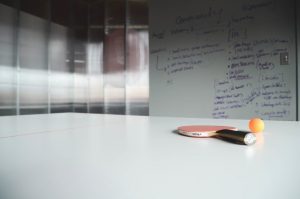 Space & Light
When it comes to designing an office, space has to be a primary concern. If your office lacks the sufficient space for your business to function properly, then you might find yourself in trouble. The truth is, finding the right balance of space in the office is quite difficult to achieve. But it is an essential step. When you are designing your new office, be sure to give open space something of a priority. You would be amazed at what a difference this makes to the overall ambience of the office. Another main concern is always the light levels. It is usually best to have as much natural light as possible. Too much artificial light can easily disrupt people's rhythms to the point where it has a negative effect on your business. Aim for plenty of large windows, if you can.
Legal Essentials
There are, of course, certain legal necessities you need to think about when you are designing the office. One of the most important is the health and safety side of things. Of course, you should be giving this top priority anyway. Your people are essential to your business functioning properly, so they need to be kept safe and secure. Do everything in your power to keep the building as secure as possible. Hire a security team if you feel it is necessary. But also remember the smaller details of health and safety. You need a decent first aid supply, for example, just in case. Also remember to stock the office with fire extinguishers. And be sure to clearly mark all exits and keep them clear.
The Right Tech
The technology your business uses is essential to how well it runs. With that in mind, remember to consider it when you are planning out the office. When it is used right, technology helps communication, rather than hindering it. If you can manage to achieve this with your computer system layout, then you have succeeded. Done right, technology can make the entire process a lot easier. You should work in close partnership with your IT team when you are planning the office. It is likely that they will consider certain aspects which you have overlooked. All being well, you should end up with a spacious office which has more than enough room for all the technology that your business needs.