The way in which customers make payments is evolving significantly. Especially in large cities, where plastic is now preferred over cash. Here are some reasons why accepting credit and debit cards can revolutionize your business and help improve your cash flow.
Improve your cash flow:
Accepting a card increases the speed in which you get the money in your account. With it typically taking just 48 hours for the money to reach your account. You get paid for your services much quicker because you don't have to waste time sending invoices. Waste time tracking down NSF checks, and waiting for funds to clear which can waste up to 90 days. Your cash flow will be much more streamlined and the process is completely automated. Accepting cards will even allow you to offer recurring billing to your customers. This is where the money is automatically taken each week or month for a service. Recurring billing is ideal for businesses who offer weekly or monthly subscription services. Recurring billing helps you grow your business when you accept credit card payments. Credit cards allow you to get paid faster. So when you implement recurring billing, you are guaranteed a consistent and reliable flow of payments.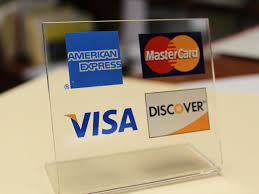 They allow you to provide better service:
If there's one thing that customers hate, it's long queues. And processing cheques and cash can lead to a queue build up. By accepting cards you are allowing customers to pay and leave the store quicker. Research has proven that the less customers are waiting, the more likely they are to return to the store. You will be streamlining the payment process and thus allowing customers a quicker and more convenient way to pay. There are many perks to owning a credit card. Perks such as rewards or travel points. Because of this, customers will actively search for businesses that allow them to pay with their debit or credit card. Payline data make it quick and easy for you to offer card payments to your customers. And even offer online management tools to make your bookkeeping all that much easier.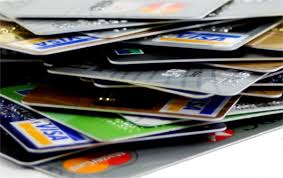 Increase your sales:
It's faster to pay with a credit card, and customers only have to worry about sticking to their credit limit. For this reason, customers tend to spend more and shop more impulsively when buying items with a credit card. Customers do this because the perceived pain of purchasing is reduced when spending with a credit card. Because you can't physically see the cash being handed over and cannot feel your wallet or purse getting lighter. Customers are able to spend willingly and pay for it all at the end of the month with a credit card. This means it makes sense for businesses to tap into this market and allow their customers to pay with credit cards.
By allowing your customers to pay by credit card, not only are you tapping into a new market of savvy shoppers. You are also encouraging them to spend more and only worry about the cost at the end of the month. This could truly revolutionize your business and attract a whole new clientèle. You will find your cash flow increasing and you will get your payments much faster than before. So, what are you waiting for?