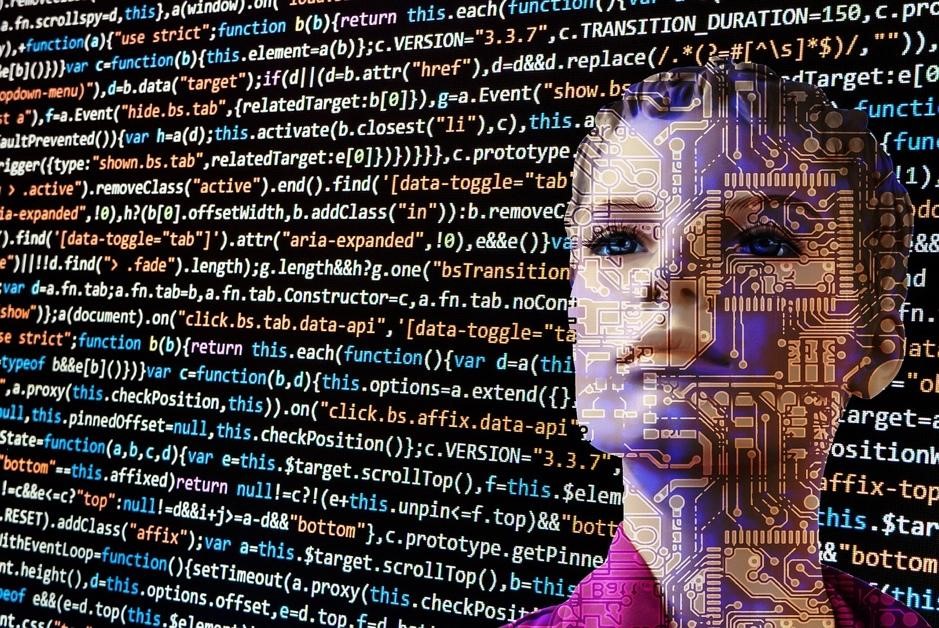 The increased use of Artificial Intelligence (AI) initially gained the spotlight with the Apple's Siri launch. In 2015, Google, a giant search engine, announced that it had already included RankBrain to its algorithm. Google's move cemented the importance of AI in analysing search results.
Ric Dean, CEO of Caffeinated advised that "Currently, marketers and SEO professionals are beginning to realize how AI can make everything easier. They are using machine learning, AI, and deep learning systems to spot new insights, automate tasks that require a lot of labour, and offer a higher level of personalization to guide web users through their buying funnel."
The digital marketing medium has been facing years of fundamental and strategic changes following the introduction of revolutionary new technologies. This dynamic medium has been adapting effectively to new changes such as the rise of content marketing, SEO, and social media marketing over the last 15 years.
Note that SEO has also undergone numerous transformations beginning with the simple optimization of landing pages to highly complex and ever-changing process of creating new engaging content and enhancing the existing content to meet its user expectations.
Here is how Artificial Intelligence is changing local SEO for the long haul. Surprisingly, these advancements don't show a sign of slowing down.
Web development
At its core, SEO is about making great content and enhancing the user experience to gain better search engine ranking and reach your target audience effectively. While most business people only focus on keyword research and creation of top-notch content, AI has proved there is more to local SEO than what you think.
Web development and design is an integral part of SEO. Thanks to AI and the improvements in computers, you can now run complex programs and analyse huge volumes of data, display it, and create reports. The Artificial Intelligence surge has resulted in a robust development community of individuals and enterprises that can help you transform your business website into an excellent example of what programming and great design looks like.
A well-designed and developed business allow you to automate many functions and enhance the user experience. That means your site is likely to rank better on Google and improve your visibility online. Your target audience can easily find you and stay engaged.
The changing wave of search engine ranking
There is no doubt, Google's primary focus is always the web visitor. This giant search engine has been using penalty systems and semantics-savvy Artificial Intelligence to ensure that the content published online is relevant and helpful to the searcher (a web visitor).
Google's game-changing algorithm RankBrain was launched to augment Hummingbird by enhancing the interpretation context of the content and showing the web visitors pages that contain information related to the idea, category or domain of their queries. Note that Google is making the Hummingbird complex enough to understand both semantics and concepts. The general rule of thumb is that AI is changing the local SEO for better. As has already been recognized and acknowledged in the recent years, quality, relevance, and value of content will always prevail.
That means local SEO professionals and marketers should move their efforts a notch higher, from keyword-based content to something better like concept-related content. It's becoming difficult for anyone to play the SEO industry. Long gone are the days where businesses used to publish irrelevant, poor quality content and use a few tricks to rank well on search engines.
User engagement is an important factor too
AI enables search engines to account for user engagement as one of the most important ranking factors. That simply means Google can rank your site based on the level of user engagements it creates. Currently, search engines can find out if your users click on the articles you suggest or sign up for your newsletters. Besides, Google can estimate how long users stay on your website (especially blog) and what they do there.
Thus, a local SEO marketer should ensure that there is a great content that can keep web visitors engaged, generate high-quality links, and other aspects that can keep users engaged for a long time.
Deep learning determines good and bad strategies
Google's RankBrain uses deep learning (a unique substructure of machine learning) to analyse and determine whether the content you're sharing is excellent or poor. This tool focuses on making sure that the content and your website structure fits your industry excellently. For instance, a digital marketing agency shouldn't have the same website structure and type of content like a simple site in the health and fitness industry. The RankBrain can judge whether your website is set in the best interests of your customers or not and you can get penalized if you don't meet the set requirements.
Everyone venturing into local SEO must understand that narrowing down your focus to the quality of the content you share and your website structure will prevent you from being penalized by search engines. It will also help you minimize competition because vague topics can also be covered by numerous companies and industries. Therefore, you priority should be to create high-quality content that engages your target audience.
The Big Data
A half a decade ago, Google introduced The Knowledge Graph, a tool that brings together Wikidata, Wikipedia, and CIA World Factbook to put alltogether all the giant information sources and make them easily accessible from one platform. However, this tool doesn't just store data; it can make connections that have a significant impact on brands.
A common format of The Knowledge Graph is the knowledge panels in the form of sidebars. Such a format makes it easier for users to find quick answers. Thus, marketers must influence The Knowledge Graph so that web visitors can find authentic, up-to-date information on the top search results.
To control this information, your official business representatives can suggest variations, but all changes must undergo the right validation process. That means Google is likely to scan the web in search of your company data. Thus, all your brand accounts must have the same information. Your Google Plus account, Wikipedia page, your Wikidata platform, and all your business social media accounts should have the same business information.