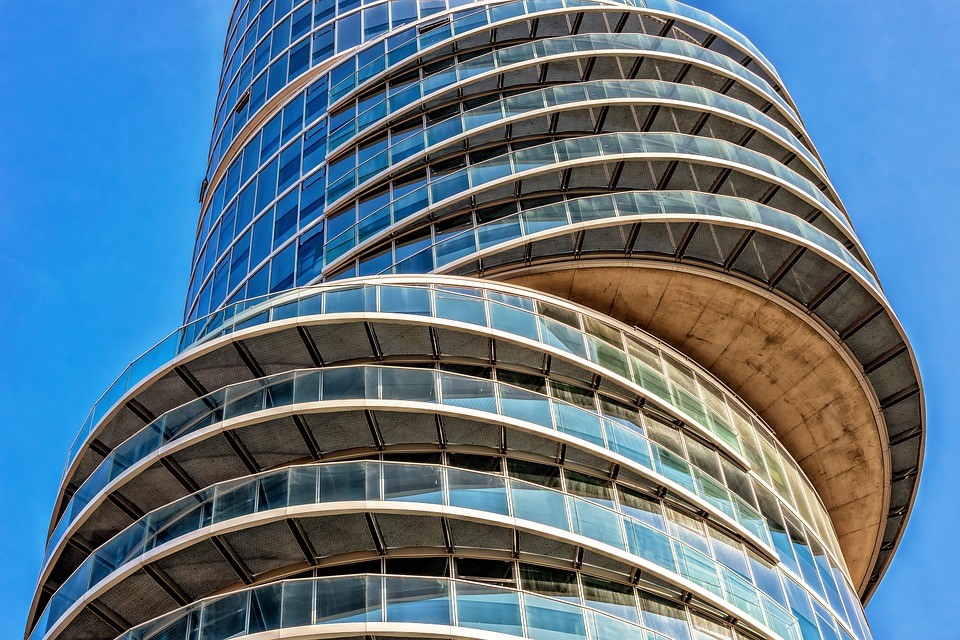 (Image courtesy of Pixabay)
Real estate investing is getting quite a bit of attention as of late. With the stock market due for a correction, commodities trading wildly, and currency being difficult to understand, real estate investing seems like a strong bet in today's market. Ultimately, the market offers the security of owning a valuable asset and a strong chance of returns as values have historically risen.
Nonetheless, if you're looking to get involved in the industry, you don't want to make mistakes. After all, with big investments come big risks. One of the best ways to avoid mistakes is to follow along the lines of some of the most successful real estate investors.
One such investor is Ofir Eyal Bar. Born to a relatively modest family, Mr. Bar always had a passion for real estate. As soon as he was old enough, he made his first investment. Today, he owns several properties around the world and is regarded as a role model for up and coming real estate investors. So, how did Mr. Bar become such a big success in real estate?
He Started With A Focus On Education
First and foremost, Mr. Bar knew that the more he knew about the real estate investing space, the better equipped he would be to become successful when making his own investments. So, he started by educating himself. First, he took some time to learn the ins and outs of the real estate investing industry as a whole. He purchased books, took online courses, and became familiar with all the intricate details of the real estate market.
However, that wasn't enough for Ofir. He also knew that real estate values would generally change from one area to another. So, he started to research areas where real estate investors could get the most bang for their buck. Once he found those areas, he started to dig into the details of the market in those areas.
He learned everything he could about landlord tenant laws, permitting requirements, market values, rental fill rates, and more, for each of the areas in which he was interested in making an investment. Once he felt as though he had enough knowledge to make the right decisions, he went on to get his feet wet in the industry.
Ofir Made His First Real Estate Investment
Once Mr. Bar felt comfortable in the fact that he had enough knowledge to generate a profit as a real estate investor, he went on to make his first investment. However, this wasn't a quick process.
Instead of jumping at the first potential opportunity that he saw, Ofir took months to find a deal that he believed would yield the strongest return. Soon enough, he made his first investment in his home country of Israel.
The process was a relatively daunting one. Not only did he look at listing from local real estate providers, he combed through online for sale by owner listings, called banks for foreclosure lists and more. Nonetheless, he found a deal that he was sure he would be able to make a quick return on.
Mr. Bar Capped It Off With A Classic Real Estate Investing Strategy
Through his research, Ofir became infatuated with a strategy that seemed to lead to success for the masses. That strategy is known as BRRRR, or Buy, Rehab, Rent, Refinance, Repeat.
Based on the strategy, the first move he made after buying his first property was rehab it. He knew that putting upgrades into the property would lead higher rental rates and a faster return on his investment. Moreover, making positive changes would increase the property value, unlocking equity that could be used as leverage in the market.
Once he finished rehabbing the property, Mr. Bar rented out the property, starting to generate a return on his investment. Moreover, he went on to refinance, taking the equity that he had built through the rehab process out and opening the door to new opportunities.
With the equity that he built in his first investment, Mr. Bar was able to make a down payment on the purchase of a new property, where he started the process yet again. By repeating this strategy, his portfolio eventually grew to several profitable properties spread out around the globe.
The Roadmap To Success Is Waiting On You
As with anything else, there is no way to become an overnight success in the real estate investing space. However, the roadmap to success is laid out. Ofir and countless others have made a great living as real estate investors following these exact same steps. So, what are you waiting for, use this roadmap to find success in your real estate investing ventures.