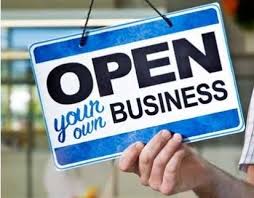 With corporate downsizing, and a tough job market, more and more individuals are turning to freelancing as a way to make money. There are also those that have always dreamed about being their own boss and working from the comfort of their own home. While you may think that freelancing is the perfect way for you to earn the income you need to pay your bills, freelancing isn't a cakewalk. Freelancing isn't just about having the right contacts, you also have to build a network of repeat clients, constantly promote yourself, keep your accounting straight, and do excellent work explains Drea Knufken of the Business Pundit website. There are a number of challenges that are inherent to manning your own ship, and it will take sometime for you to get things right and find success as a freelancer. l
Marketing Yourself
First time freelancers often make the mistake of trying to be jack-of-all-trades. By doing this, they are making it more difficult to market themselves. To be successful, you want to chose a niche within your industry. By limiting the services that you offer, you will have an easier time marketing yourself. As a freelancer, marketing and selling yourself to potential new clients should be an important part of your routine advises the writers at Startup Nation. You want to be able to show potential clients what you are worth. Start a personal website to show off your skills, ramp up your presence on social media and start a blog where you can discuss pertinent information related to the industry and offer new perspectives on industry news.
Network
While being a freelancer allows you to make your own hours and make money from home, you also have to remember that it is a business. While there are plenty of established freelancers who have a steady stream of income and are approached on a regular basis by clients, there are times where the steady flow of clients simply stops. If you desire regular work, then you will have to be open to networking. Use the Internet, attend industry events, or send out eNewsletters. You can also join your local Chamber of Commerce and gain access to local businesses that may be looking for someone like you. Whatever you're comfortable with, just make sure you make networking a regular task.
Secure a Contract
One of the biggest problems that freelancers face is being taken advantage of by the clients and ending up working for free. Before you start any work on a project, make sure that you have a contract in place. Make sure that the price and timeline is clearly written out and that the client signs it before moving forward with the work. It's best to check with your state laws to determine what the appropriate contracts are for freelance work. Make sure that your client is legally obligated to pay you for your work by making sure you have a contract in place.
Stay Organized
Staying organized is essential to finding success as a freelancer. Most freelancers have several projects that they have to juggle at the same time. To block out your time, and make sure that you don't miss any deadlines, determine how long a project is going to take so that you can keep on top of everything. A great way to keep organized is to create spreadsheets to track your projects and the progress that you've made on them. You can also include when the projects are due to the client as well as keep tabs on payments that are due to you. As a freelancer, you are your own project manager; you no longer have the luxury of having someone else keep track of the details of your projects. It is up to you to make sure that you are staying on track.
Be Flexible
When you work as a freelancer, you have to be able to be flexible. It is imperative that you understand that you may not have creative control over your projects. If you want to succeed, you have to be flexible to clients' needs; they are the ones paying you after all. You may know your market really well, but you have to be able to offer your clients advice and guidance while being able to take into account what the client needs. The client may not have the same vision that you have, but you can't take it personal, it is only business after all and if you want to continue to gain business and find success, you have to remain flexible.
Being a freelancer is a great way to supplement your existing income or create a new career. With one-third of the workforce consisting of freelance workers, according to Sara Horowitz, writer for Fast Company, freelancers are shaping the new economy. Freelancing can be both exciting and scary, and it takes a lot of effort to get things off the ground. With a little hard work and persistence, you can take your freelancing business and turn it into a successful venture that can continue to be a viable income stream for as long as you want.