How Amber Rachdi Turned Her Life Around
Since the age of five, Amber Rachdi had been no stranger to emotional issues and crippling anxiety. By the age of twenty-four, things became so overwhelming for Amber that, at a time when most young adults were enjoying life, she found herself unemployed and forced to leave college.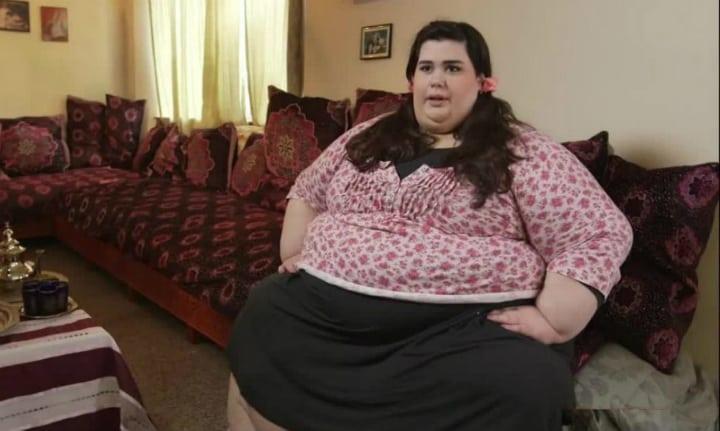 During a routine doctor visit, Amber received frightening news. She knew that she had to take action and turn her life around. By the time she was finished with her journey, Amber would be completely unrecognizable to friends, family, and everyone else who knew her.

An Early Struggle
Amber Rachdi had been experiencing problems with her weight and her unhealthy eating habits ever since childhood. In fact, the native of Troutdale, Oregon weighed a staggering 160 pounds, or 72.5kg, by the age of five. She was nearly four times the average weight for kids of her age, which is around 39.5 pounds or 17.9 kg.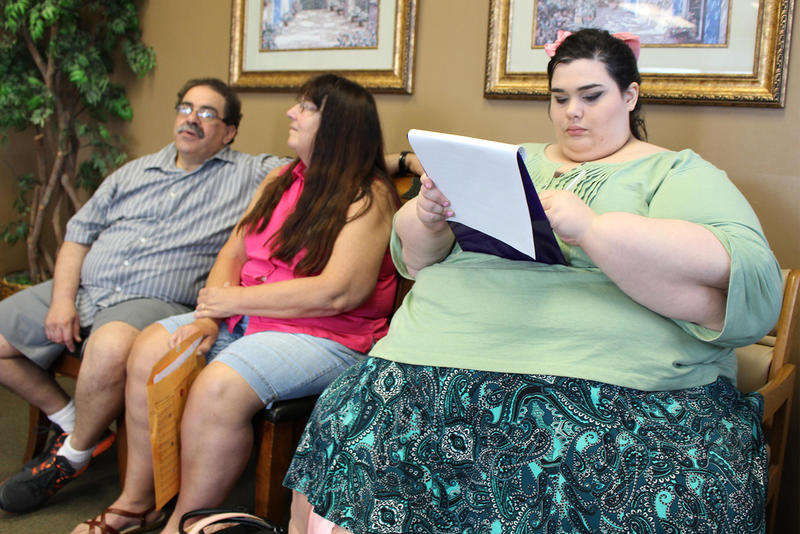 Her weight, centered mostly around her lower body and her legs, made it very hard for her to maintain the healthy and active habits of most other kids her age. Amber says that she never felt fully satisfied and was always hungry. She turned to food to satisfy her emotional cravings, starting a vicious cycle of eating disorders.
You have to keep on reading, this story is more than just weight.
A Sedentary Life
At the age of twenty-four, Amber was considered morbidly obese. Her unhealthy emotional eating habits left her weighing 657 pounds, or 298 kg. Not only was she emotionally unhappy, her weight was beginning to cause her serious health concerns as well.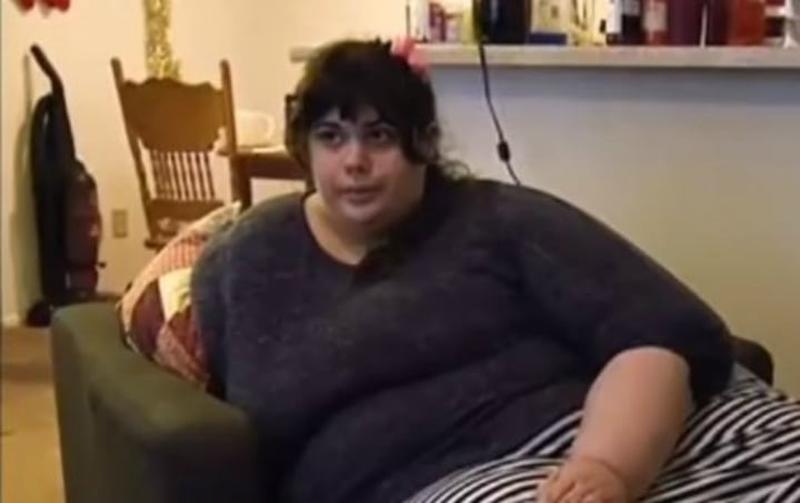 Amber found mobility to be difficult, which led her to leave college. She found it impossible to work and was unemployed. Eventually, she and her boyfriend Rowdy moved into her parent's house. She was completely helpless, needing assistance with walking. Amber couldn't cook, drive, or even wash herself without help.
Barely Existing
Amber's life dwindled from its full potential to one of barely existing. She couldn't enjoy all the things normal young people do at her age; she stopped going outside because she drew too much negative attention, and she was unable to fit into a car for even the shortest of drives.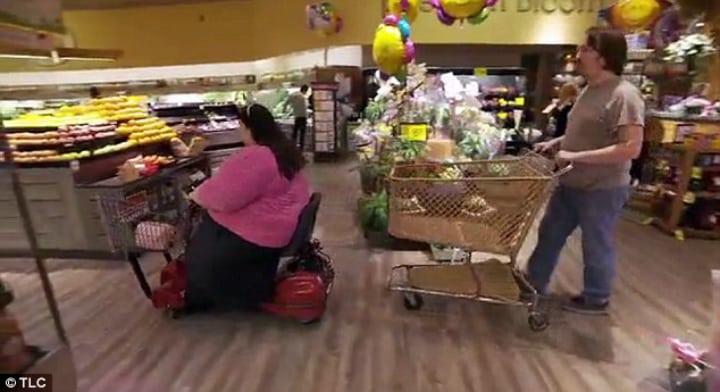 Her home life was one of needing constant assistance; she couldn't do anything for herself, unable to even take a shower or a bath on her own. On the rare times that she left the house, she would only go to the grocery store; she needed a motorized scooter to get around the market aisles. Sooner than she would realize, however, Amber would get the news that would change her life forever.

Comfort Eating
It wasn't uncommon for Amber to eat five large meals every day, as well as sweets and desserts. Her parents and Rowdy were unknowingly enabling her bad choices by making her food as often as she wanted it. The trap of emotional eating and food dependency was firmly closed around Amber.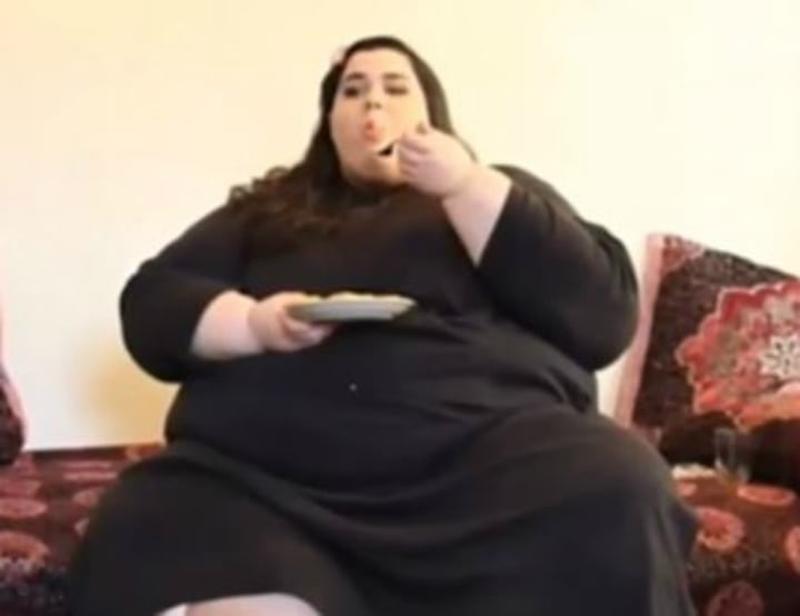 Amber explained to the Daily Mail that even if she felt completely full, she couldn't resist the urge to eat more if she had the chance. Amber went on to say that the only time she felt at peace was when she was eating.
When she wasn't eating, her thoughts turned to how she felt she was a complete disappointment to those around her. Patti, Amber's mother, agreed that eating calmed Amber down. Amber began to call herself a "nasty monster," and would eat to cope with her fears of failure.
Some Alarming News
Food was, for Amber, a source of comfort and a way of escaping her reality. If she wasn't eating, she would spend her time thinking of what she was planning to eat next. There was no joy in her eating; it made her feel desperate, sad, and very alone.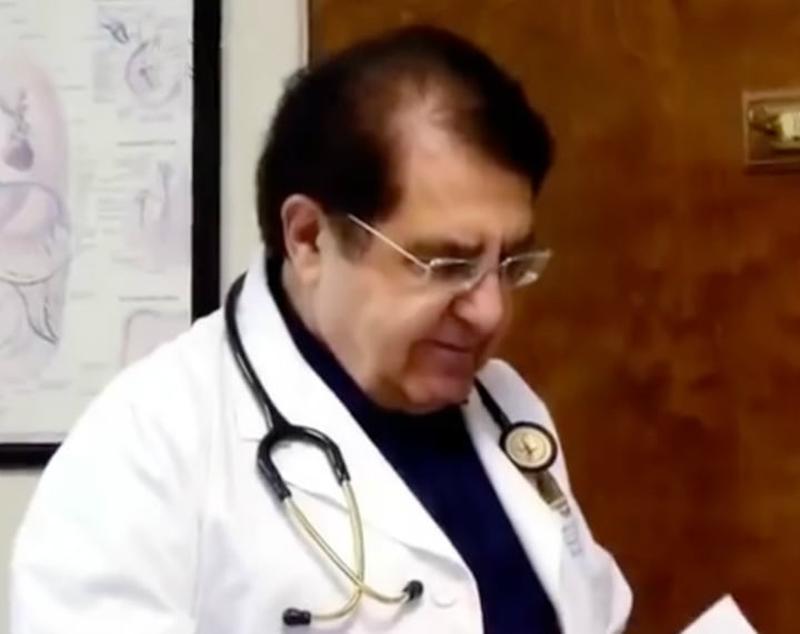 Patti explained that Amber had become a typical underachiever and that she was always afraid that she didn't meet her parents' expectations.
Patti and Amber's father, Abe, grew increasingly concerned for their daughter and took her to the doctor. It was there that they received the news that would change Amber's life forever; Amber would be dead before the age of thirty if she kept making the same choices she was currently making.
Weighing In
While Amber knew she needed to make some changes in her life, she had no real idea where to start. She decided to contact the TLC reality TV show, My 600 Pound Life. The series offers help to people such as Amber and follows them along their journey of weight loss.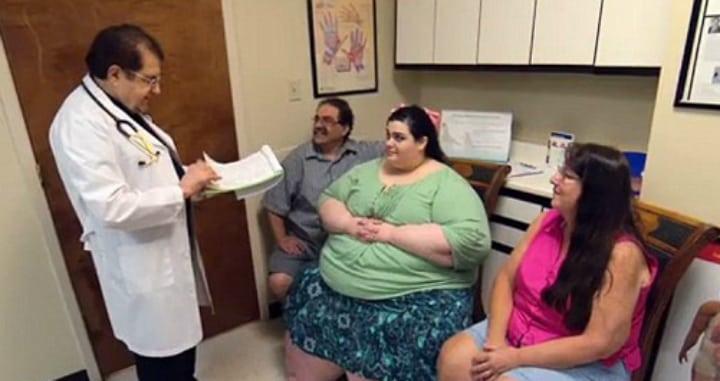 Amber wasn't sure if the TV show would work for her, but she was determined to try. She couldn't have known the incredible changes that were about to occur in her life.

Drastic Action
My 600 Pound Life was the kickstart Amber needed to motivate her to make changes. She came to the realization that she wasn't living, she was existing. She decided that she wanted to live, and she knew that she needed to lose weight..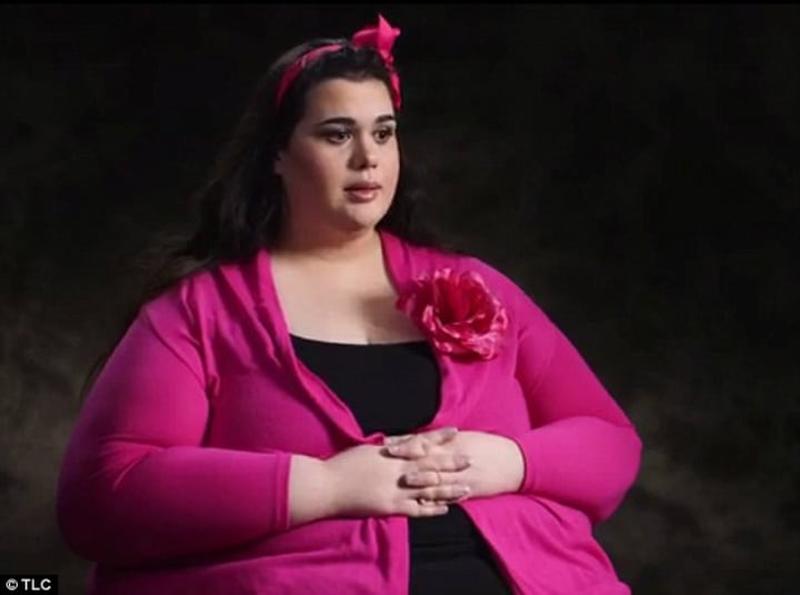 Before she could start her weight loss journey, though, Amber had to make the first, scariest move of her young adult life. Amber would have to go see Dr. Younan Nowzaradan. The catch? He was in Houston, Texas.
First Difficulties
When the filming for Amber's episode of My 600 Pound Life started in 2014, Amber had to travel to Houston, Texas to meet the star of the show, the bariatric surgeon Dr. Younan Nowzaradan.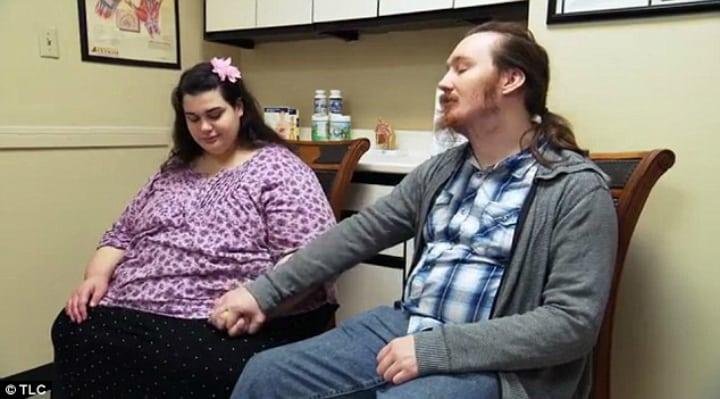 The family couldn't have known that this trip would be one of the first of the obstacles Amber would face on her path to weight loss.
Humiliating Moments
Amber had to take a plane from Oregon to Texas to meet Dr. Nowzaradan. Her embarrassment started in the airport when her wheelchair broke due to her weight.
With no other way to get through the terminal to her flight, Abe had no choice but to find a luggage cart, put Amber on it, then push her through the crowded airport.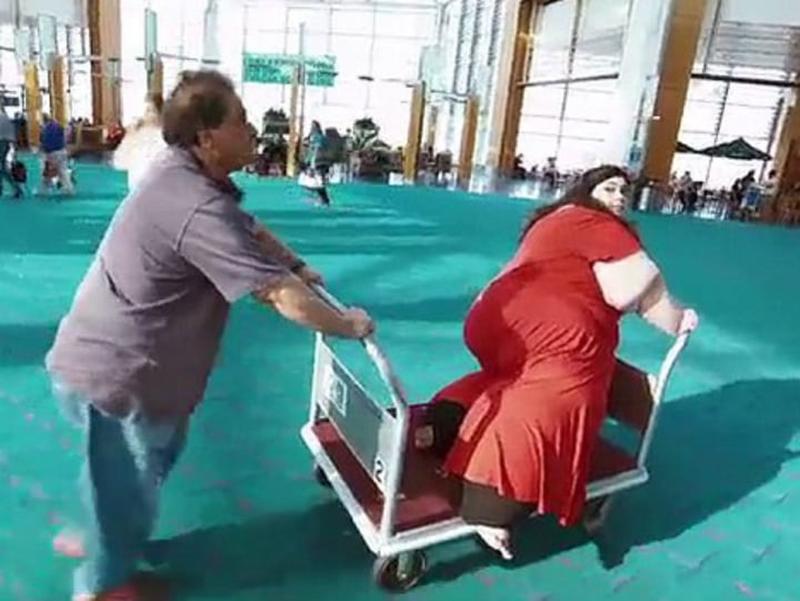 The show's filming crew caught many people in the airport snapping pictures of Amber as she was wheeled around the airport, making her feel like a sideshow.
It didn't stop there, though. Amber had to buy two plane tickets and could barely fit through aisles to reach the seats. She spent the entire flight feeling embarrassed, overwhelmed and anxious.

The Root Of The Problem
When Amber, her parents, and Rowdy made it to Texas to meet with Dr. Nowzaradan, it was plain to see from the look on his face that he knew how serious the situation was. He said that Amber had "textbook enablers," indicating her parents and her boyfriend.
Rowdy said, when Amber mentioned that she regrets having gained 200 pounds, or 81 kg, since meeting him, he responded by saying he liked heavier women.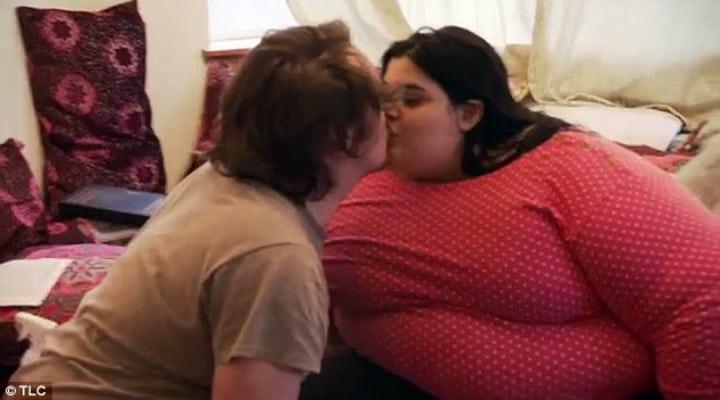 He claimed he didn't have any real objections to her weight, but that he was feeling frustrated since Amber had become too heavy for them to share intimacy.
He also hated that she was constantly suffering from skin infections in the folds of her skin. Amber's heartbreak was about to be shown to the viewing audience.
Painful Confessions
Amber Rachdi cried out to Dr. Younan how she had tried to lose weight so many times but had found it so difficult to stop eating food. She said at most times, she felt like a failure and that it was okay to keep failing. She also was a bit open about the relationship she had with her parents.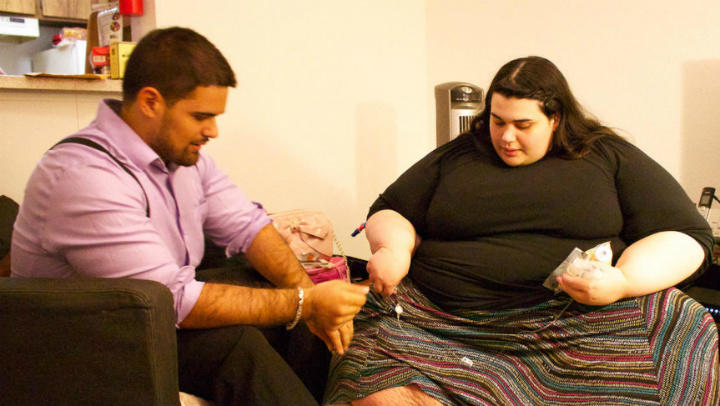 According to her, she saw a lot of pity whenever her mom looked at her. She couldn't deal with it. She also spoke about how hurtful the snide comments which her dad made were to her.
The First Challenge
Dr. Nowzaradan told her that the condition for him to perform gastric bypass surgery on her was that she should lose 20lbs (9kg). She would have to persuade him with her motivation.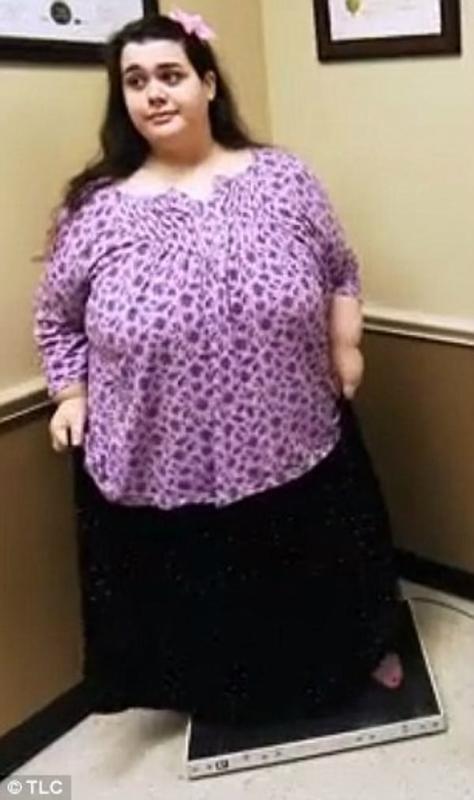 When asked why she believed she could change after she had spent years of her life living unhealthy Amber stated that she wished she could be self-sufficient and successful. However, if she remained obese, she could never be that person. She wanted to be.

The First Step
Dr. Nowzaradan is known to only perform gastric bypass surgeries on patients that would try to help themselves, so he frequently gives them a certain number of pounds that they must lose on their own before he would consider them as good candidates.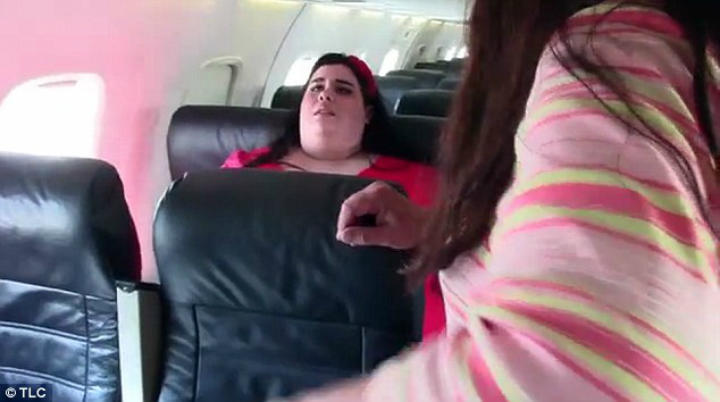 For Amber, he set the goal of 20 pounds or 9 kg. Even so, he wasn't sure he could perform the surgery, but Amber convinced him she would meet his challenge.
She explained to him, "I wish I could be self-sufficient and successful and show the world I am made of so much more, but as long as I am big, as long as I am obese, I will never be able to be that person."
Gastric Bypass Surgery
Dr. Nowzaradan requires his patients to live in Houston, Texas so they would be available for follow-up visits and to show that they were committed to making the necessary changes.
Amber's parents decided that they wanted to be close to Amber and support her, so they made the move to Texas as well.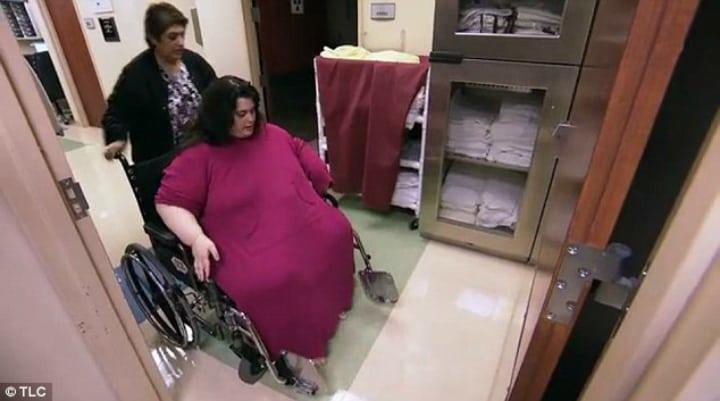 Amber settled in immediately to her decision to meet Dr. Nowzaradan's challenge and began cooking meals that were smaller portioned and healthy, containing vegetables and lean meats like chicken.
Shockingly, Rowdy ate fast food in front of her; Amber stayed the course, resisted temptation, and in three months had lost 17 pounds, or 8 kg. The doctor was so pleased with her progress that, despite being three pounds shy of her goal, he told her he would do her gastric bypass surgery.
The Worst Is Over
Amber was quite frightened and full of doubt regarding the surgery, which can be risky. The surgery shrinks the stomach from football-sized to baseball sized to discourage eating large portions and help an obese person lose weight quickly.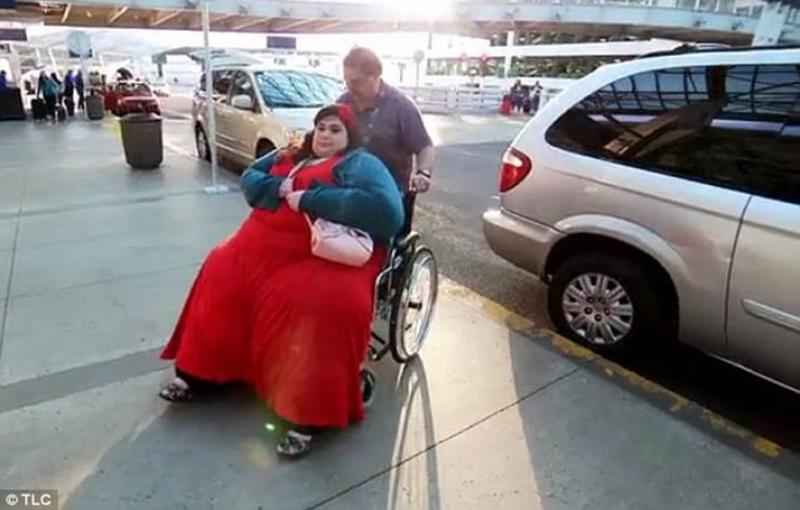 She told the viewing audience of My 600 Pound Life, "Sometimes I think to myself I'm never going to change. Everything hurts. I am so limited in what I can do and where I can go. I feel trapped. I'm miserable. I don't like being this person, and I don't like being this size. Sometimes I feel so hopeless. I feel that it's not worth it, that maybe it'd be better if I'd never been born."

Determination And Perseverance
The surgery was over and was considered a success. Amber's recovery hit a bump, however, when several days after her discharge from the hospital she began to have chest pains and was taken back to the hospital.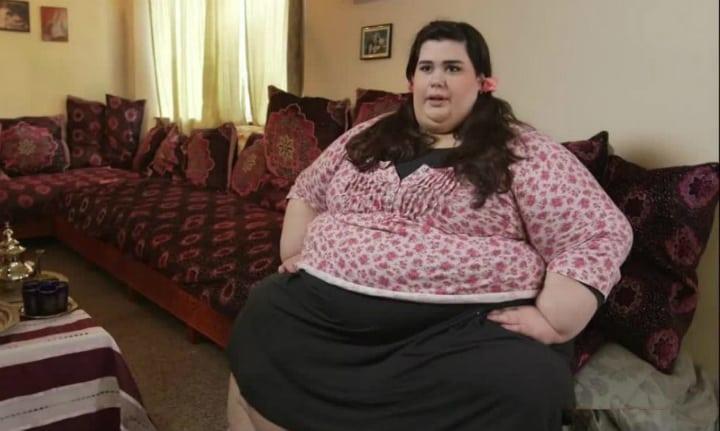 Dr. Nowzaradan was initially concerned that Amber might be having a heart attack, but thankfully, it was an anxiety attack. Amber had let the pressure get to her, but she wasn't going to give up.
The Power Of Dialogue
Amber's chronic anxiety led her to start seeing a therapist because she was no longer eating to combat it like she had been doing in the past. She began to exercise and walk, although walking was still very difficult and painful for her.
She was determined to keep up her progress, though, and never quit.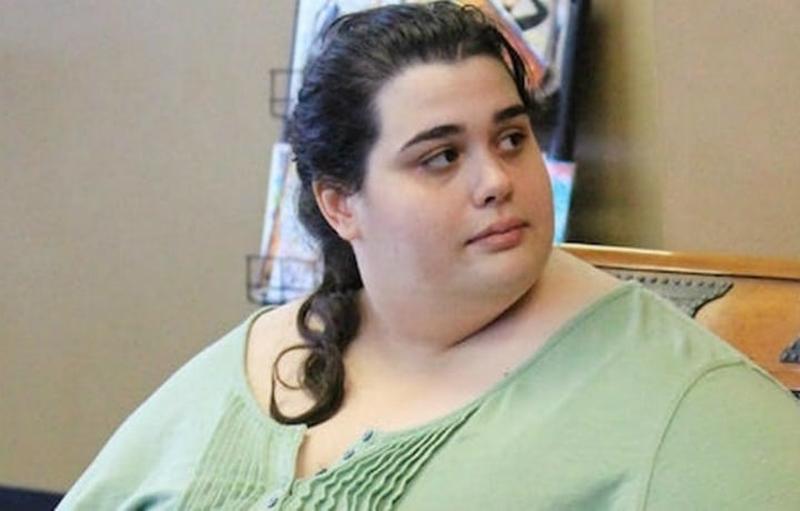 Amber's perception of food changed, as well. She was now focusing on eating the right foods and consuming a balanced diet of healthy snacks and meals she prepared at home. She found her binge eating cravings were gone as she embraced her new healthy lifestyle.
She found her strength was no longer in food, but in something else altogether.
Seven Months Later
Amber had lost an astonishing 92 pounds, or 42 kg, during the first seven months following her surgery. The more she lost, the more determined she became to keep going.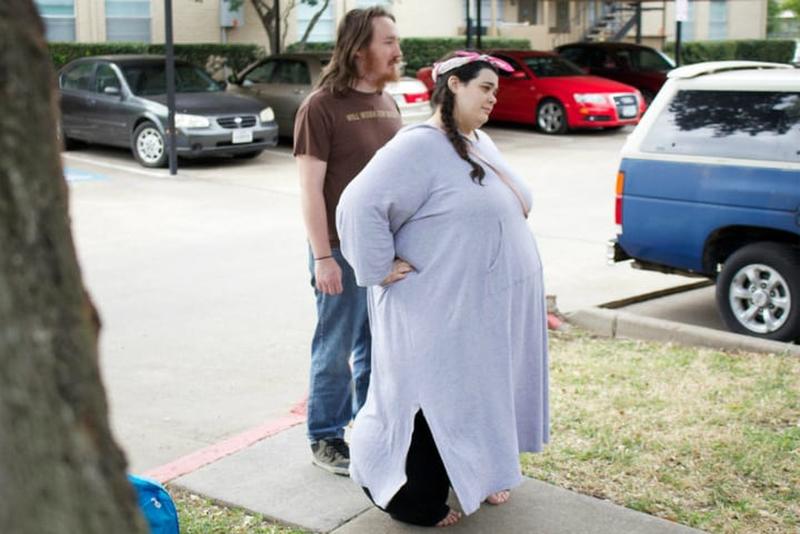 The fluid she had been retaining in her legs began to decrease to the point that Amber could not only make her own meals and exercise, but she could also finally fit into a car. Driving was a possibility once again.

Hitting The Gym
Amber signed up at a local gym to workout daily once she could finally stand without pain. Amber loved the flow of adrenalin in her veins, and how great working out made her feel. She knew, though, that she had to take very small steps in the beginning.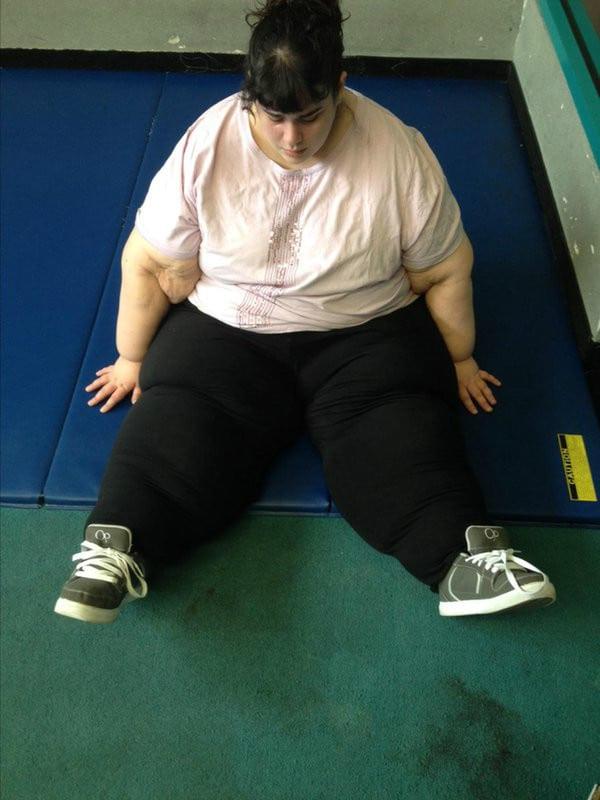 Initially, Amber only wanted to work out when she was alone because she was afraid that people would still stare at her. Once she realized that she had lost so much weight that no one paid her any attention anymore, she eventually became comfortable with her appearance.
Pushing Harder
Nine months after the gastric bypass surgery, Amber had lost 145 pounds or 66kg. Amber decided it was time to shop for new clothes for the first time in a very long time. She found herself delighted to be a 2X rather than the 6X she had been before the surgery.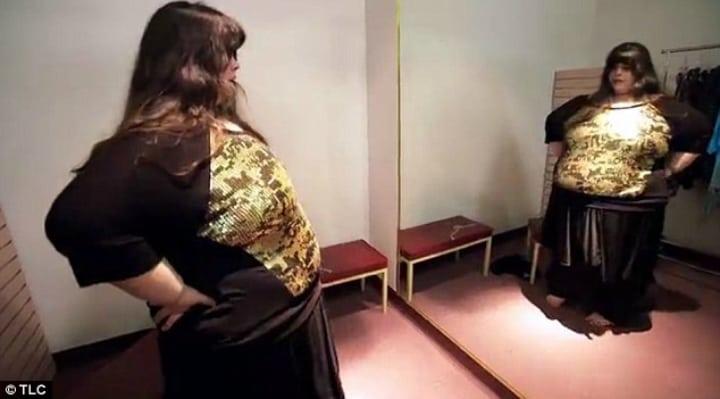 While she still needed some larger sizes, they were much smaller than what she had needed before.
Amber was quite proud of herself, and rightly so: she was working out, eating healthy, and shopping on her own. She had finally taken control of her life.
A New Life
Now that their daughter was firmly on the road to a new and healthy lifestyle, Patti and Abe moved back to Oregon. Amber stayed in Texas with Rowdy and continued to eat well, work out, and enjoy her life.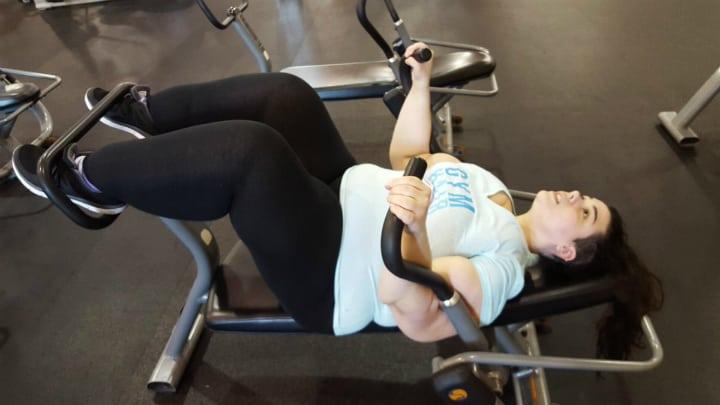 After Amber's continued weight loss, she and Randy went on a second date. They spent the day at the zoo, and Amber was loving the feeling that she was finally experiencing life to the fullest. Every milestone she achieved motivated her to the next one.

The One-Year Mark
My 600 Pound Life was still following Amber, and when she went for her twelve months weigh in, she discovered something astounding.
With a total weight loss of 390 pounds or 177 kg, Amber now weighed a little over half of what she had weighed on her first visit a year ago.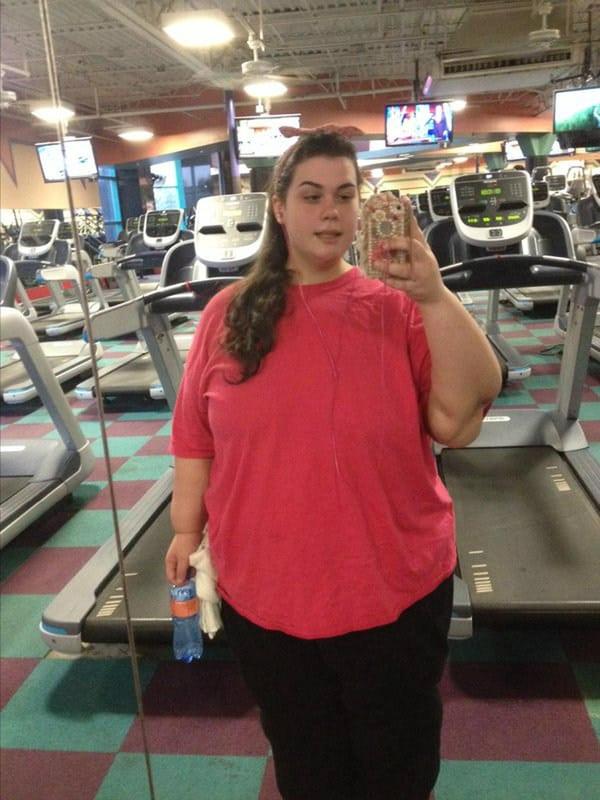 Dr. Nowzaradan was very proud of her progress, and he decided to make her an offer she couldn't refuse.
More Surgery
Dr. Nowzaradan knew that Amber was feeling self-conscious about her excess skin. When someone loses nearly four hundred pounds, there will be a lot of drooping, excess skin.
He promised her that if she could lose 140 more pounds, bringing her weight down to 250 pounds, or 113 kg, he would perform a procedure to remove the skin.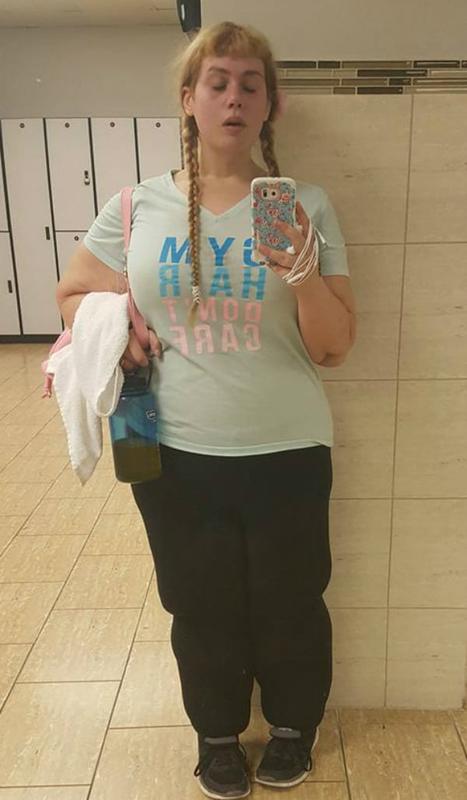 Amber was ecstatic and more determined than ever to lose more weight. She had already shed 390 pounds, so she knew that she could meet this newest challenge, too. She started working toward her new goal with renewed determination.
Never Giving Up
Over the course of Amber's incredible weight loss journey, she never gave up. In the years after the bypass surgery, she lost an unbelievable 400 pounds or 181 kg.
Her views on herself, her relationships, and her life, in general, had completely turned around from the hopelessness that had been her reality in the past.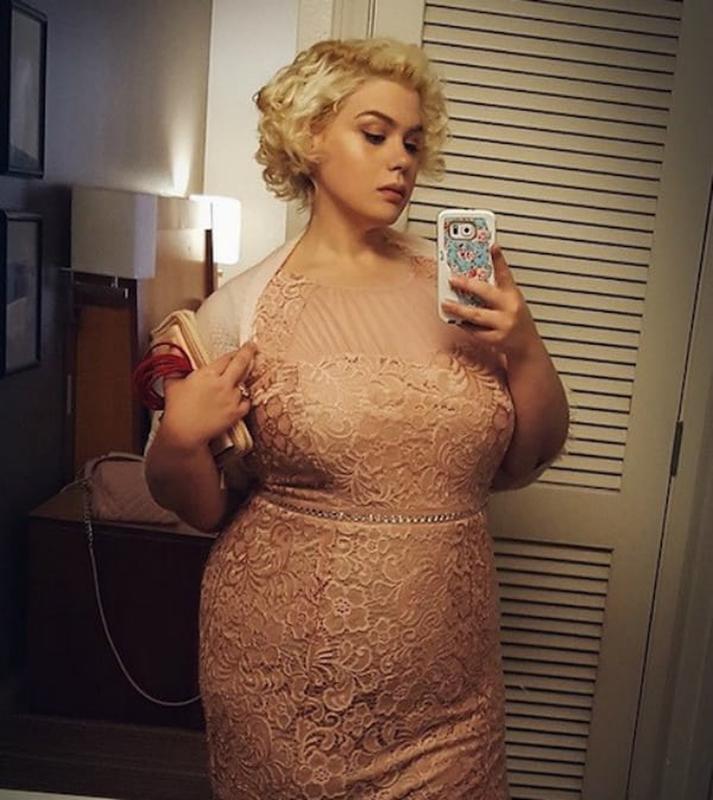 In fact, Amber's attitudes had changed so much that she wanted to return to college, find employment, and even one day marry and have children.

Outreach
Amber's desire to share her life-changing story led her to create social media pages to help her spread her message to anyone else who is feeling alone, depressed, and stuck in a rut of hopelessness.
She embraces the philosophy that one needs to love oneself enough to decide to make long-term lifestyle changes.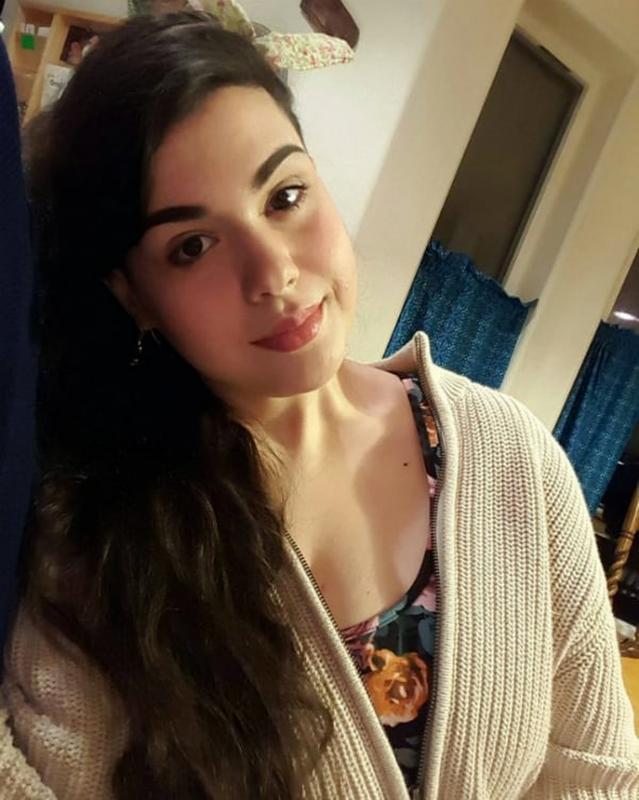 While Amber had fans, friends and family to support her, there are always those who seek to bring others down. Amber fed their negativity with positivity and shocked them all. Amber was in a great place, and she had the self-confidence now that no one could bring her down. Not even Rowdy.
Bye Bye, Rowdy
When Amber lost her 400 pounds, it seemed that her relationship with Rowdy was on a downhill slide. They did eventually break up. Amber claims that Rowdy was a very supportive friend, and in fact, that he was the one who took pictures of her working out at the gym.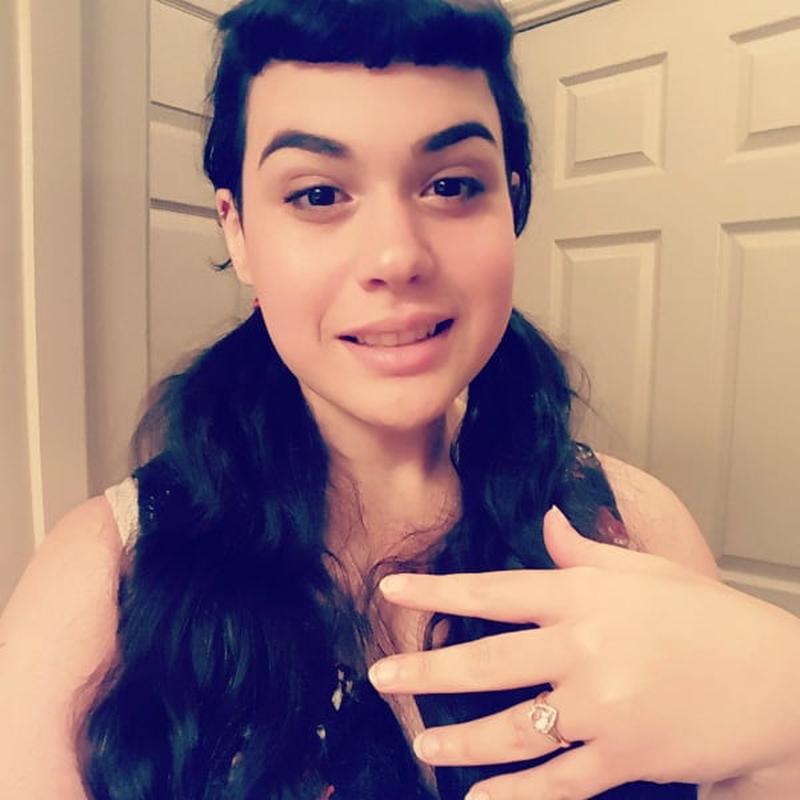 There is no animosity between the two. Then, in June of 2016, she was seen on her Twitter account sporting a shiny, new engagement ring from someone new.
Hashtag That
Amber's bubbly bright personality and sense of humor really show on her Instagram account. Her description reads, "I was REAL fat. Now, I'm just normal fat. Life ain't bad."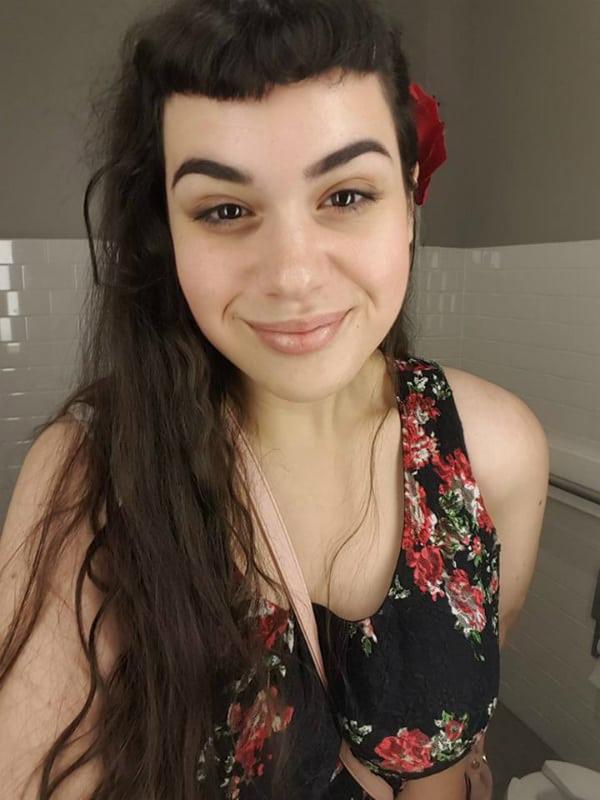 While she can see a lighter side to the struggle, she has never forgotten what it was like to be low. She shares the story of her extreme one-year makeover so that it can inspire others to take the smallest of steps forward and get started on their own journeys.

The Bright Side
Amber is continuing to see a therapist to deal with the anxiety and emotional issues that led her to her binge eating disorder. She knows that it is far too easy for someone who has recovered from a disorder to slip back into it.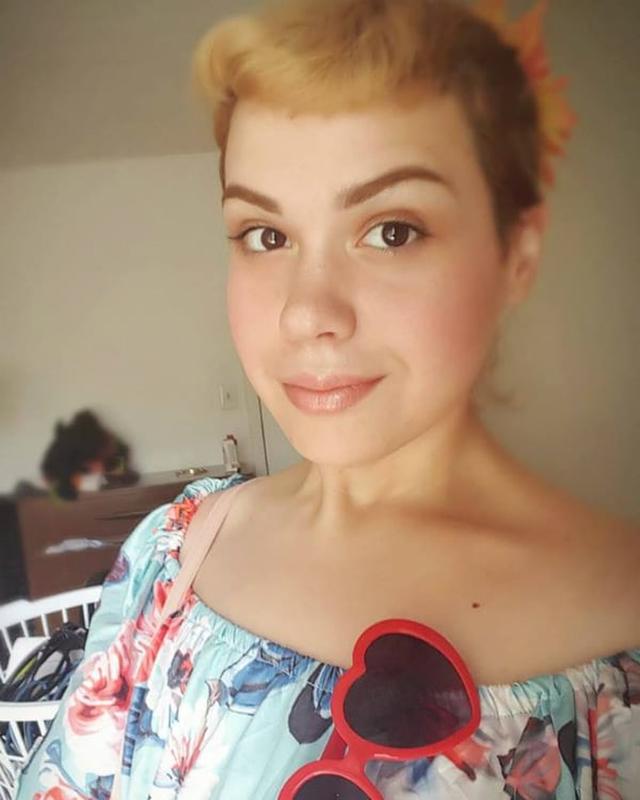 She tries to keep her social media message, that it's never too late for a huge change in one's life, very light. On her Twitter account, she joked, "On #my600lblife I couldn't climb into my parents' minivan without a step stool. Feels like lifetimes ago," she wrote on Twitter. She also maintains an active and responsive Facebook page of questions and answers.
Looking Good
Amber could never have imagined in 2014 that she would be this happy and healthy, much less that she would ever pose for pictures.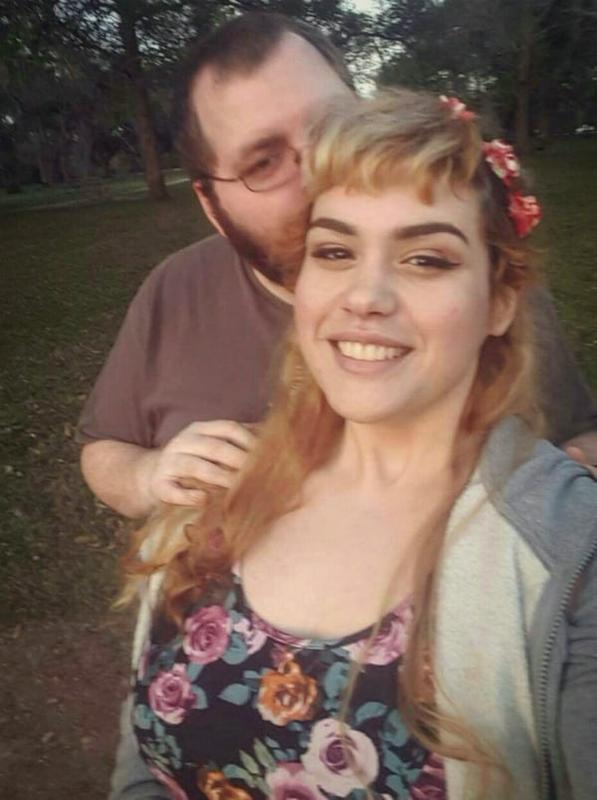 She snaps constant photos now of her moods; happy, lazy, silly, working out, whatever she feels. She posts them to keep everyone motivated, but she doesn't hold back on the hard work photos in the gym.
Positivity All Round
On the last episode of her My 600 Pound Life show, Amber was full of hope. She was ready to start her life outside of her house and in the world.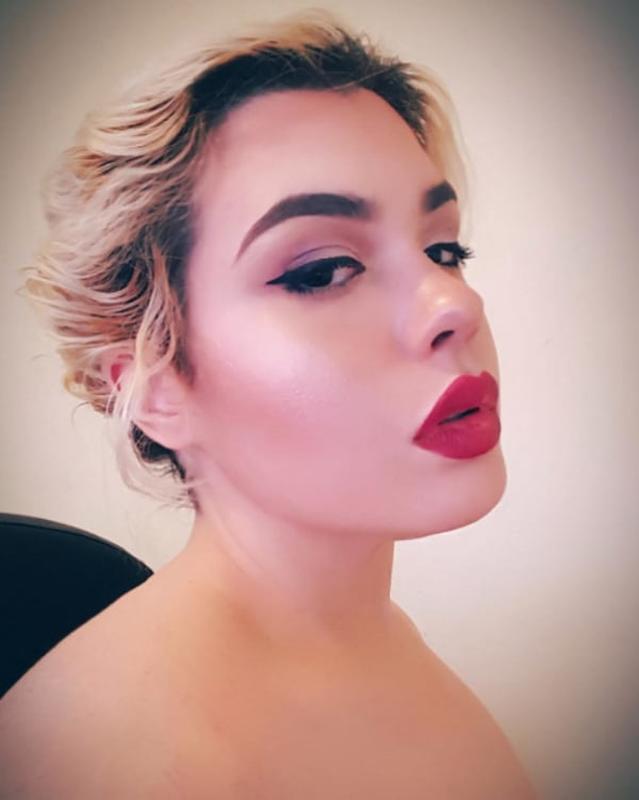 She was so proud of herself because she kicked the food addiction, and no longer relied on food to deal with her emotional issues and her anxiety. "I have hope," Amber said on the show.

Surprising Thoughts On Weight Loss Surgery
Since Amber's amazing journey began with gastric bypass surgery, her opinions of it as a long-term cure for obesity are somewhat surprising. She doesn't believe it's a cure, but she thinks it is a good start.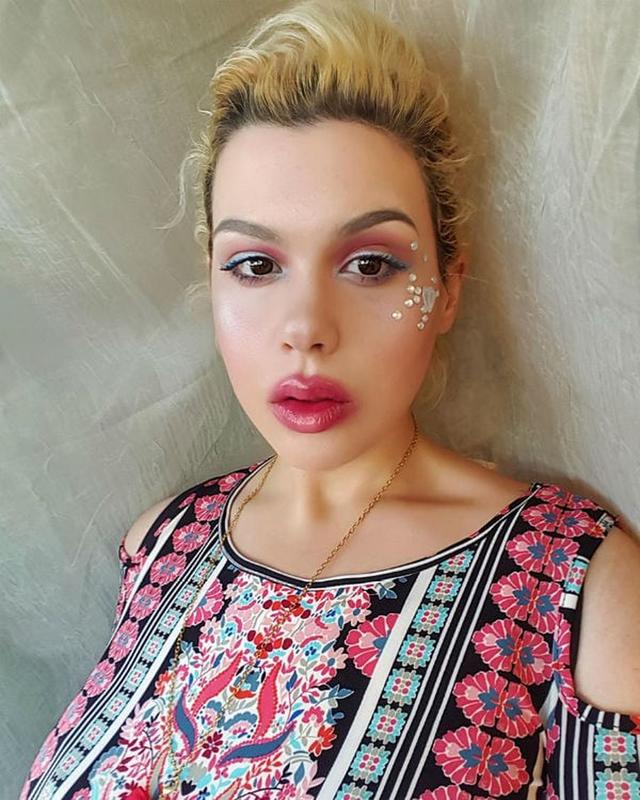 She goes on to explain on her Facebook page, "I think it's a great tool for the temporary impact it has on the leptin cycle, stomach capacity, and insulin secretion processes of the body. I think mostly what it does is buy an overweight person time to learn new habits, get into therapy, and learn to make better choices on their own… I may very well need a revision someday if I am not careful."
Body Confidence
Amber's emerging self-confidence was always a huge part of her success. Her current lifestyle only adds to her self-confidence, and she is celebrating her amazing new body. In addition to her weight losses, Amber loves to acknowledge what she called Non-Scale Victories or NSVs.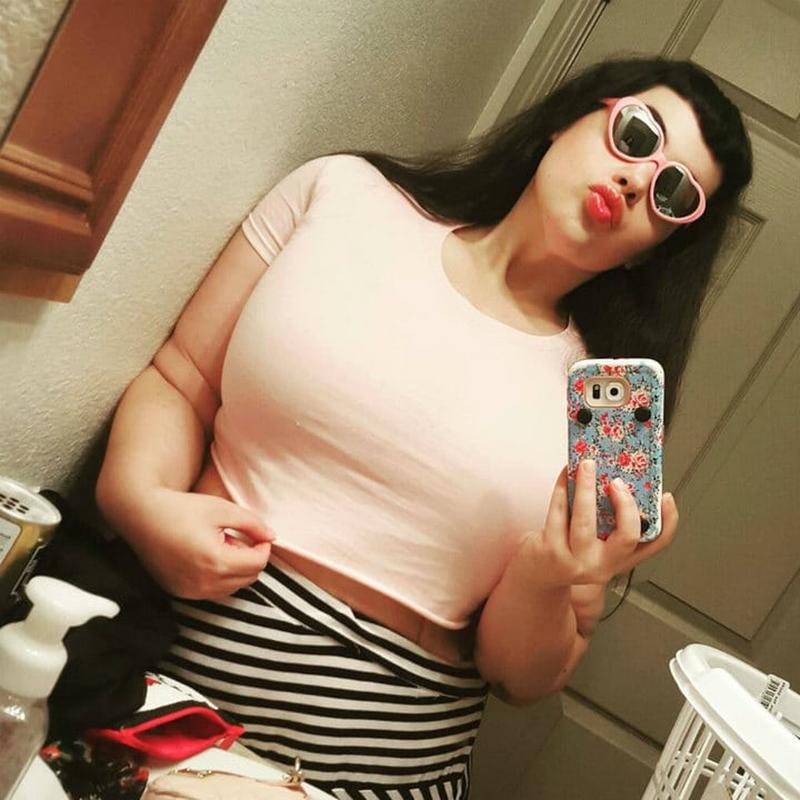 For instance, on a Facebook photo showing her in casual clothes, she captioned, "I will always have fluffy legs, but I think I masquerade as normal pretty well in jeans. Woo for NSVs!" While she still hasn't had the surgery to remove all her excess weight loss skin, she still wants to in the future.

Real Advice
While Amber wishes she could help all the people who ask her for weight loss advice and weight-related concerns, she firmly states that she isn't a nutritionist, doctor or health educator.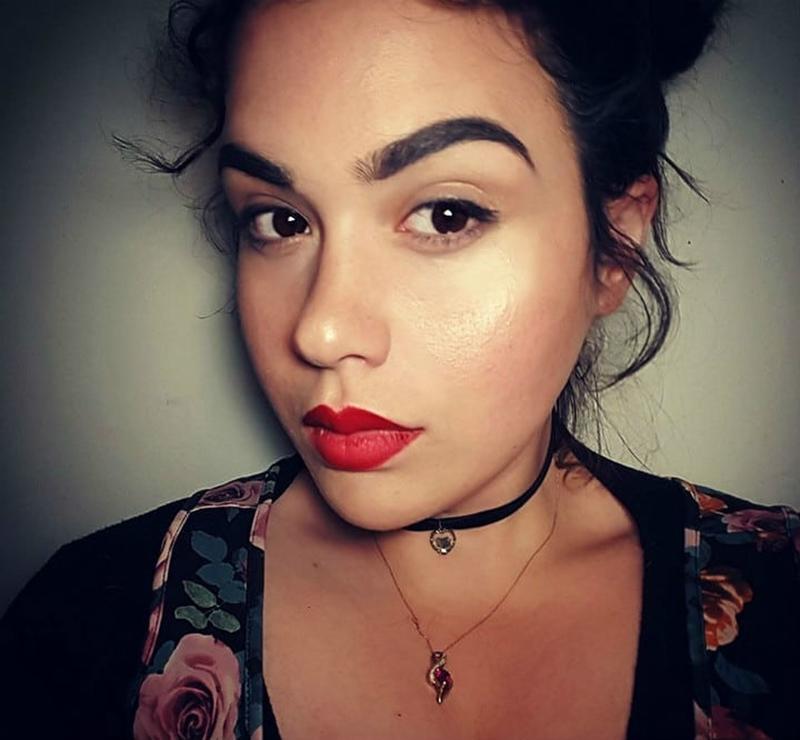 She limits her advice to include talking to doctors and nutritionists, keeping an accurate measurement of all the food eaten in the week before the initial visit to these experts, and having a person that she calls an accountability buddy that can be called in times of crisis.
No Promos
Amber flat out refuses to be the spokesperson for any supplement or fad diet. She denounces all dietary supplements promising weight loss and boundless energy, and will never make money off endorsing things she doesn't believe in.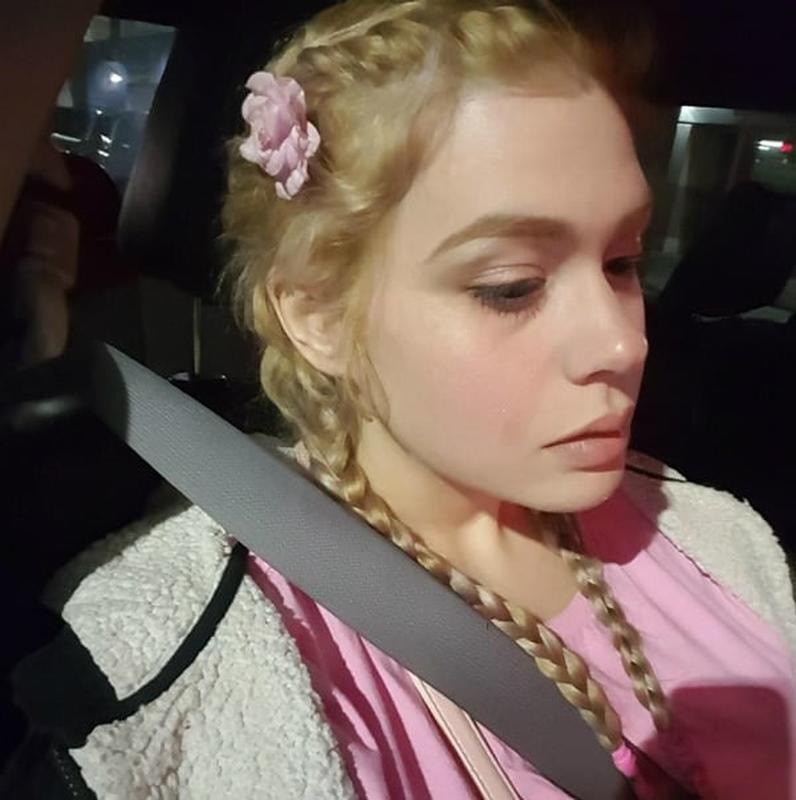 While she admits that some supplements, like protein powders, may be good for some people, she is highly dubious that any of them are good for many people at all.
Individual Plans
Amber Rachdi makes it very plain that there is no one diet option that will work for everyone. She isn't supporting any single diet over another and emphasizes that the path she took for her weight loss journey isn't necessarily one that others must choose.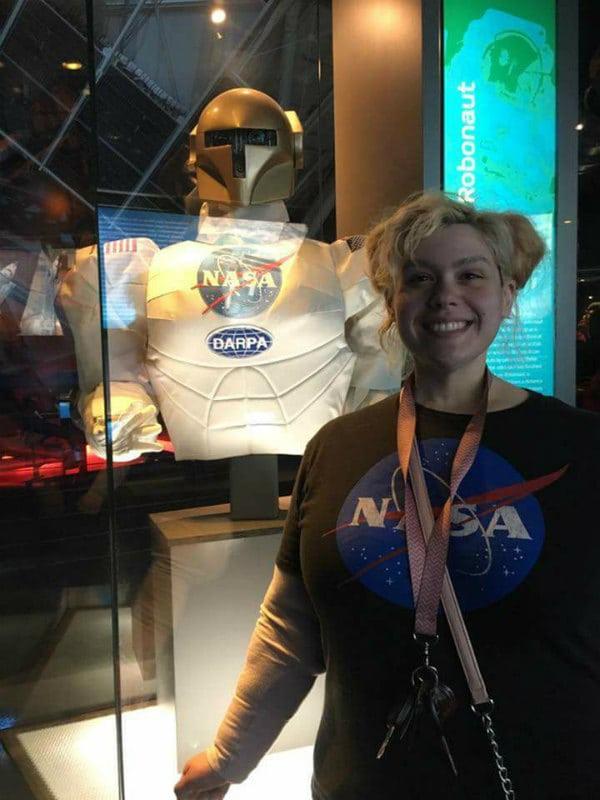 Amber feels somewhat helpless when people ask her for her diet secrets and she can't really provide them. She can't recommend any plans when she doesn't know someone's situation or needs, and she is unable to give dietary advice, meal plans, or support.
She admits that she simply isn't qualified to tell others what they should do. She wishes that people would stop asking for things she can't provide, but is in their corner, cheering them on in whatever they decide to try.
International Inspiration
It's no surprise that Amber's story provides inspiration for people around the world. In February of 2017, she had a teleconference with some Vietnamese school students who had seen a documentary about her weight loss journey.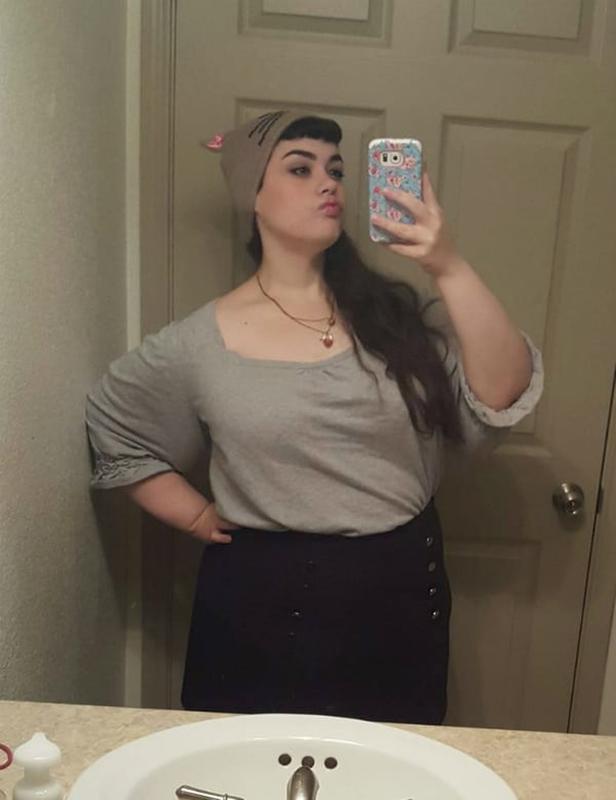 They were interested in her story because they were studying weight loss and weight gain for a class in life science.
She loved the experience, stating that while she felt very vulnerable and exposed during the taping of My 600 Pound Life, things like educating the students for their science class made it all worthwhile.

Life After Fame
Amber was asked by a Facebook fan if she gets frequently recognized on the street. She said that it never happens now that her hair is dyed blonde.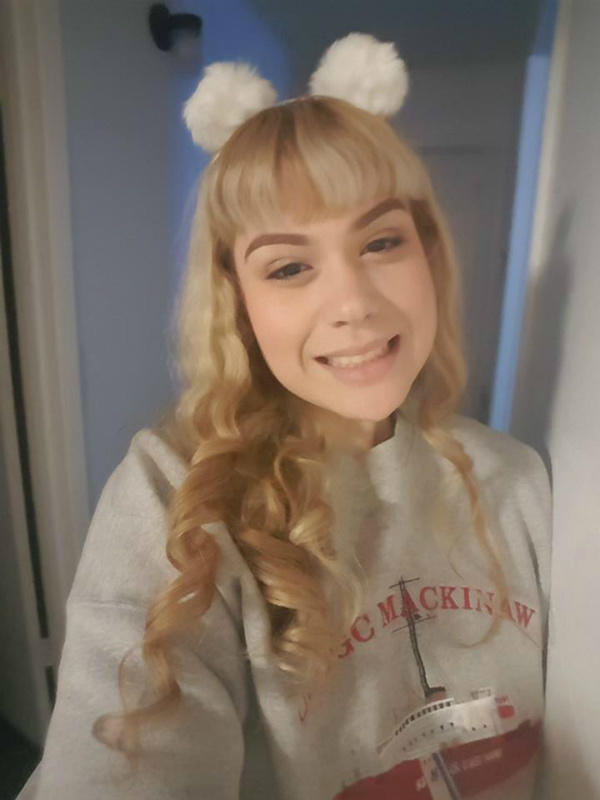 Prior to that, she recalls, she would be recognized quite often. One time, a stranger started to scream her name, running up to her and frightening her so badly that she nearly started crying.
Fighting Online Trolls
As if Amber's weight loss journey hadn't been perilous enough, she has a new challenge to face; online trolls. Because she is a popular social media presence, she is inundated with hundreds of fan messages a week.
Fans aren't always patient, however, as Amber recently shared a screenshot of a conversation she had with one.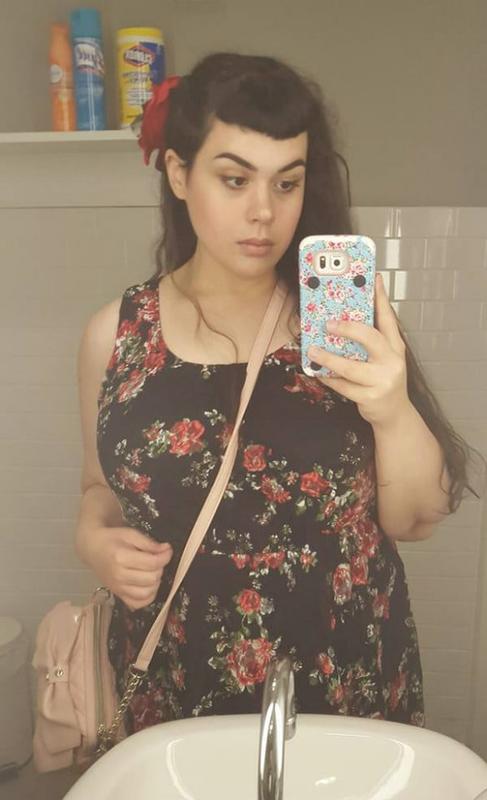 At first, the fan sent his well wishes for her. When Amber didn't immediately respond, he got quite snippy and retorted, "Oh, you don't have time to thank me. I know it must be super-busy being famous."
Amber's reply hopefully knocked him back into place, "My dog died yesterday… it's been super rough. But hey, by all means, kick me when I'm down because you didn't get the gratitude you feel entitled to on your own schedule."
Home Cookin'
When Amber was changing her life, she had to make healthier eating choices. She stopped ordering take-out food and began making meals in her own kitchen.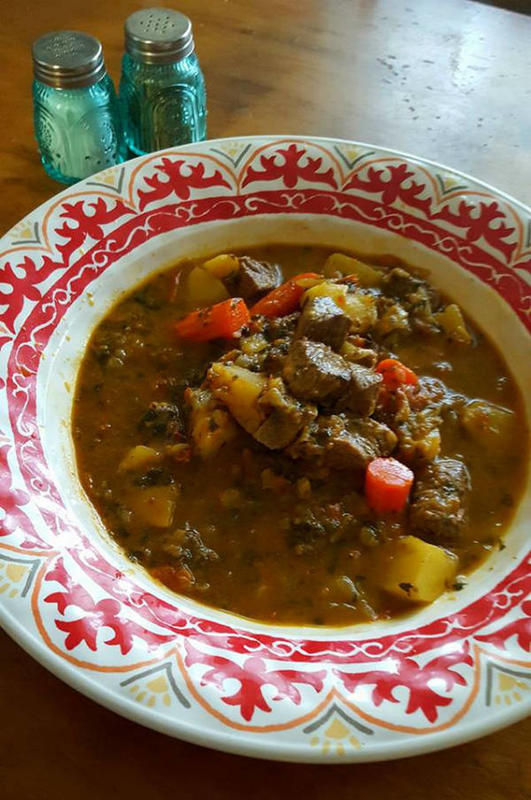 Moroccan food, traditional in her family, is one thing she loves to cook. She posted a photo on Facebook of her favorite Moroccan cuisine, beef tagine with carrots and turnips. She received many Facebook thumbs-ups and requests for the recipe of the tasty looking dish.

Facebook Fandom
Amber Rachdi has multiple social media platforms that she uses to share her message. Her Instagram account has 95,000 followers while her Facebook page has over 57,000.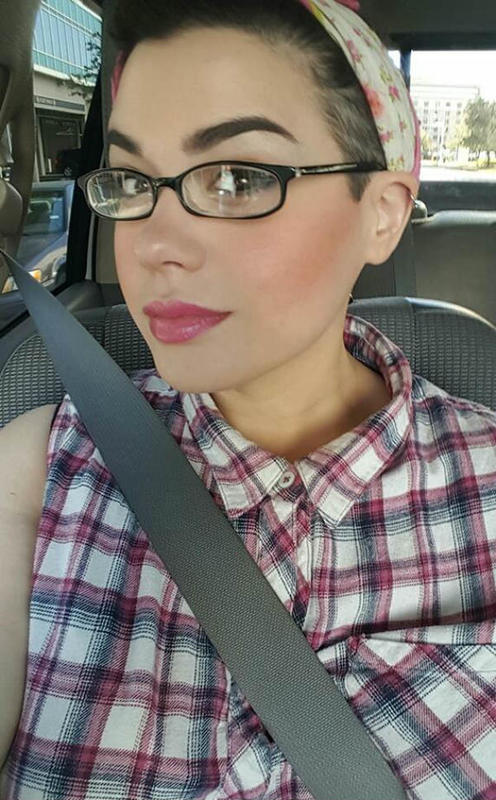 She takes to social media to post about her life's updates, fun events, visits to the gym, and charitable events. Her pages have become popular among other people who have also had gastric bypass or other weight loss surgeries.