Jim Riordan
Business Name: The James F. Riordan Company, Inc.
Website URL: http://www.riordanco.com
Email Address: jriordan@riordanco.com
Year Founded: 1979
Number of Employees: 2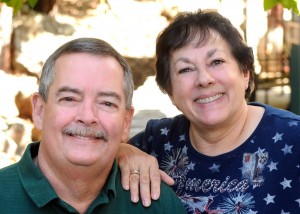 What does your company do?: 1)Develop and sell our own products.
2)Invent to order for other corporations.
3)Provide product solutions such as our Sprinter Turbo Resonator Eliminator for Mercedes vans.
4)Expert witness on alternative product design in product liability cases.
5)Provide a free product potential for success evaluation on our blog site.
You can find it at http://riordanco.com/jimsblog/?page_id=2
Was there a specific turning point when you realized your business was moving to the next level?: Yes, when we invented our first product that earned over $2M in sales, followed by our sale of the Post-It Tape Flags concept, which I invented, to 3M with whom we still work with today. This link will take you to the entire history of startup to present http://riordanco.com/jimsblog/?page_id=594
What processes or procedures have you implemented that have helped grow your company?:
Constant awareness of need for innovation or improvement of products on the market, and then contacting the manufacturers and offering our services to improve their products.
Continuing to add other unique services to our mix. As different from inventing as it can be, I also work on select cases as a Fed Trustee on only criminal Bankruptcy cases and as a Receiver on only criminal Receiverships involving large cases. Most Trustees and Receivers avoid such cases, I specialize in them. I love variety.
What is most rewarding about running your business?: Perhaps the most rewarding aspects are that I work with my best friend and wife of 44 years, and we can name our hours, and pick and choose our projects. I can also go and fly my aerobatic competition plane during "work hours" if I so choose, while my wife enjoys some of her free time providing accounting services and using her sewing skills with organizations serving our wounded warriors. . . . Meanwhile our company runs on autopilot!  It does not get any better than that for us.
What challenges have you faced and how have you overcome them?: I suppose the greatest challenges are surviving product launches that fail.
The way we overcome them is by designing  more products that ARE winners. We have been truly blessed in that we have had far more successes than failures.  I believe that is all one can ask for.
If you were starting over today, what would you do differently?: Can't think of a thing. I have tried to use every talent I have been given.  Starting over I would stick to that goal, wherever it might lead.
What advice do you have for other business owners?: Never promise more than you can deliver. Always deliver more than you promised. Always be honest with your clients and customers.
Marry a Spouse who can be your best friend and business partner forever.
Don't get stuck in a rut doing things you hate just to earn money. The only exception should be when you must do certain work for a limited time in order to improve upon your gifted skills.  Work constantly to improve the talents you have been given, for that work will always improve your future and your happiness. Do what you love and put your heart and soul into it.
Please list any favorite books, tools or resources (software, website, etc.) you would recommend for others:  In Design(tm) by adobe for "Wordsmithing" and graphics, Solid Works(tm) for Cad/cam, which I then use to program cast technologies machining shop mills and lathes and to design injection molds.  We also own sheet metal and machining equipment as well.
What is something that people might be surprised to learn about you?: That I enjoy flying upside down more than right side up!