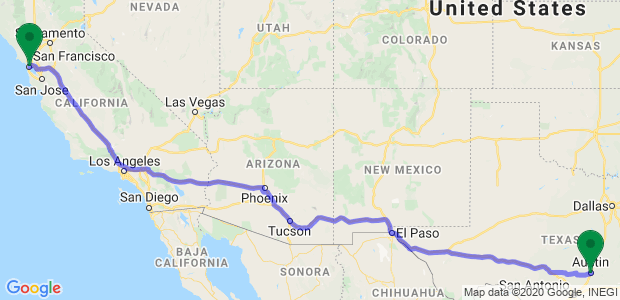 Last week, I penned an article about the 'reverse California Gold Rush', of tech businesses primarily leaving CA and moving their businesses (and people) to the former Live Music Capital of Texas.
As I put serious attention on this, the growth is becoming exponential. Here's a list of just some companies who have announced relocation and/or new offices being setup in Austin…
Zoho – bought 375ac – adding 450 jobs
Imandra – moving their HQ
Juul – hiring 48 new people
REX – will be adding over 50 people

Katerra – plans to build a 600K sqft manufacturing facility in San Marcos/542 jobs
Procore – moving from LA and employs over 280 in Austin
Adthena – UK-based, opened Austin office – will triple hires
Directive – opened 2nd HQ in Austin

Eta Compute Inc – opening a new 'tech center' in Austin
Juniper Square – significantly boosting headcount
Tech21 – moved its US HQ to Austin last summer
Along with these companies relocating to Austin, there have been over 100 expansions/new businesses that now claim Austin as home. Of course, people work in these businesses, so Austin continues growing at an accelerated rate.
That's not to say 'everything is coming up roses' in Austin. Restaurants, movie theatres, bars, travel entities, health facilities have been impacted terribly during the pandemic. People are optimistic about the future however, as our politicians figure out the many challenges growth brings and how to support local businesses in the process.
Stay inspired! If you're moving (or have already moved) to Austin and need some help finding housing, call me. I stand ready to help in anyway!