Oasis, a cabaret and nightclub, closed in March because of the coronavirus pandemic. Now its drag queens are bringing food and a curbside performance to people's front doors.
Before the coronavirus, drag queens and kings lip-synced their way across the jewel-box stage at Oasis, a San Francisco cabaret, and performed parodies of shows like "Sex and the City" and "Buffy the Vampire Slayer," to the delight of packed houses of tourists and locals.
All that ended when the pandemic forced Oasis to close, and its owner, D'Arcy Drollinger, furloughed his entire staff. Mr. Drollinger used federal relief money to bring back a few workers, but he knew he needed to have more money coming in to keep paying his rent and support his employees.
Then he had an idea: If people couldn't come to see drag, why not bring drag to the people?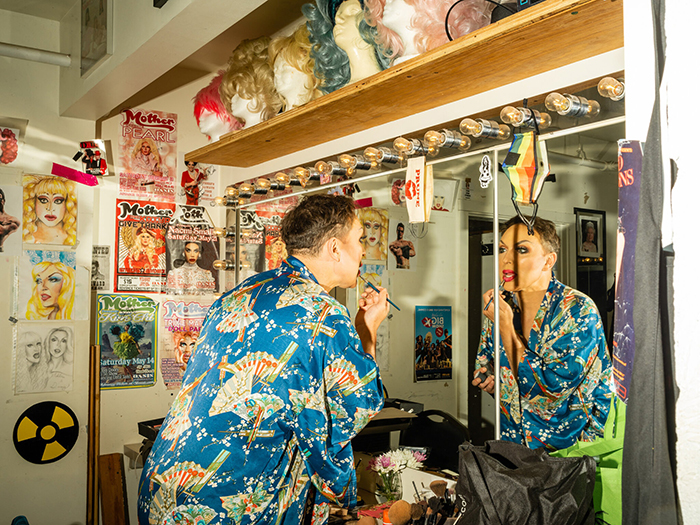 In June, he asked his drag performers to "dust off their wigs and their heels" for a service, now offered twice a week, in which a drag queen or king delivers dinner, drinks and a curbside performance for around $100. He called it Meals on Heels.

"It's been such an amazing thing for the community," said Mr. Drollinger, who is working with a San Francisco catering company, Martha Avenue. "People have been so isolated and living on Zoom or their phones and their computers, and to have that interaction and to see someone perform in the flesh has been so great for morale."
That's how David Landis, the chief executive of a public relations firm, found himself watching a drag performer named Poly Poptart, who lip-synced "Defying Gravity" from the musical "Wicked" and lines from the movie "Mean Girls" as she delivered dinner to his house in June. She strutted up and down the steeply sloped sidewalk outside his home in the Pacific Heights neighborhood, slid down his banister and even did a back flip — in heels, of course — Mr. Landis recalled.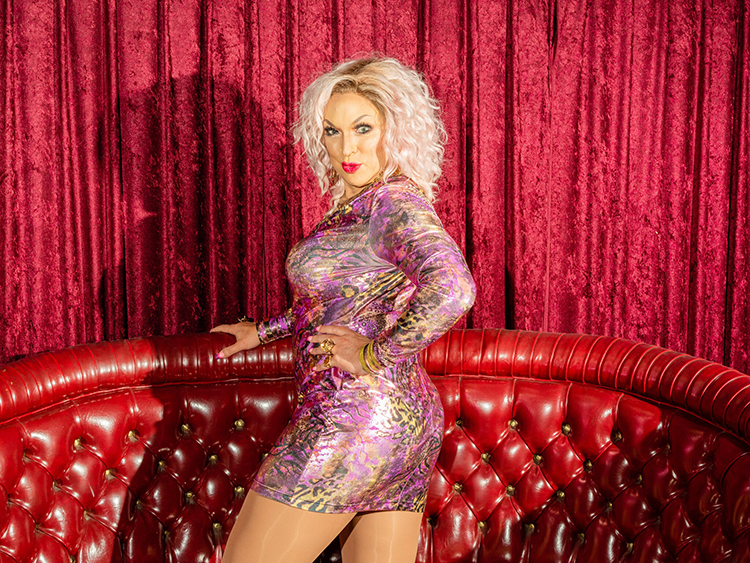 The performance, he said, lifted him out of a pandemic funk.
"I've kind of been a little depressed about this whole Covid thing," he said, but the mini drag show "just brightened my spirits."
Courtney Merrell, who has been to Oasis many times, said she was impressed with how well CaseFaace, the drag performer who delivered her dinner to her home in the Lower Haight adapted to the sidewalk setting. It was a windy day in June, but the queen "figured out where the wind was coming from and she would turn into it so it became her wind machine," Ms. Merrell said.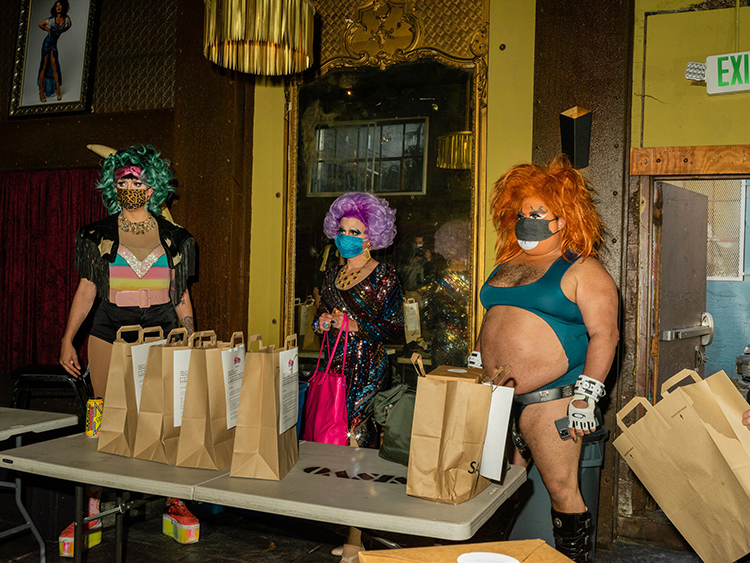 Performing on the street presented a new challenge for the drag queens, who tend to wear stiletto heels, elaborate outfits and big, colorful wigs.
"It's definitely hard to perform here in San Francisco on the sidewalk because we have a lot of hills," said Amoura Teese, a drag performer whose given name is Ryan Maldonado. "I was definitely performing on driveways that were at a 45-degree angle." The unorthodox setting introduced "a fun element" to the performance, they added.
Some performers were skeptical at first.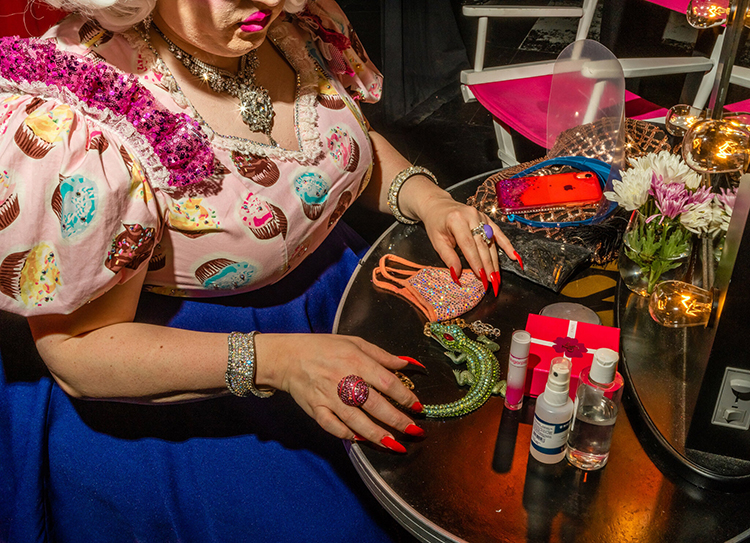 "Most of us are used to being on a stage and having lighting and all the sound and stuff, so the thought of being out in the literal street running around in heels, especially in the hills of San Francisco, was a little bit daunting," said Blake Mitchell, who performs in drag as Mary Lou Pearl. "But getting to do this and reconnect with people through drag was actually really great for me, too. It was great to see how much joy it brought to people."


He added that it was also heartening to have young children watch, as that's not an audience that frequents Oasis.
"Having grown up in a pretty conservative environment in Georgia, in the South, it's just really special to me to see different models of inclusion and people accepting queer identities in that way," he said. "I think Oasis has, in many ways, become a family that has done that for me."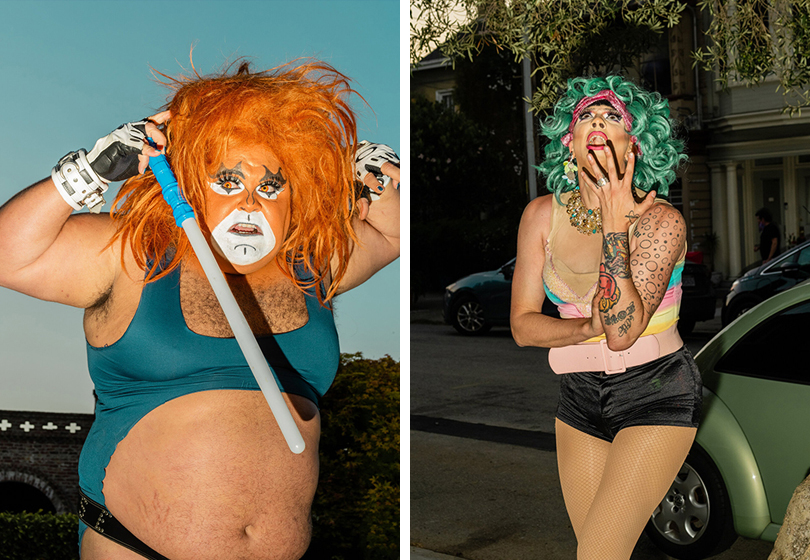 That's why Mr. Mitchell decided to donate his earnings from the deliveries to Oasis to help the club stay open.
Ms. Merrell, an executive assistant at Eventbrite, the online ticketing company, hopes her support will have the same effect.
"I just feel such a sense of vitality around not just, like, Oh, this is light and sweet and fun," she said, "but I'm also grateful that performers are getting a stage even if it's not their usual stage, and I want to support that."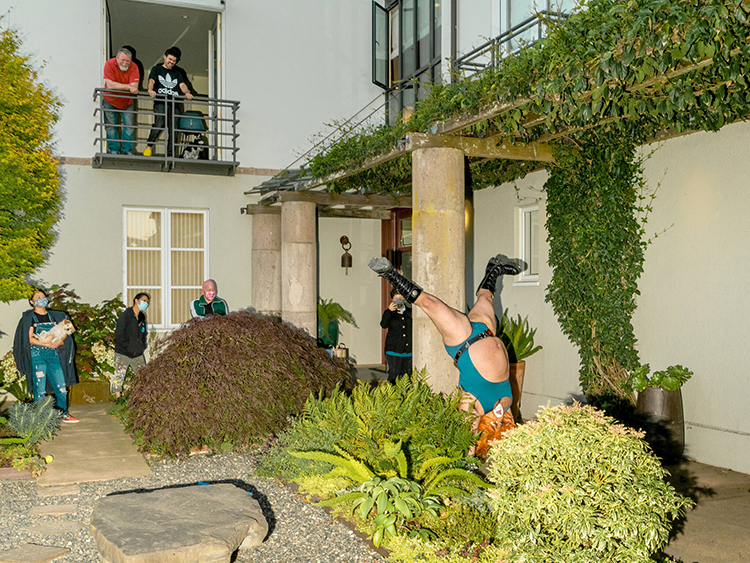 It's this support that keeps Mr. Drollinger going, despite the challenge of keeping his business open during a pandemic. Word began to spread after Mr. Landis reviewed Meals on Heels in The San Francisco Bay Times in June, and after ABC7-TV reported on it last month, and now there is more demand for the service than Oasis can keep up with. The income has allowed Mr. Drollinger to bring back a rotating roster of about 40 drag performers as well as a few additional employees.


Now that the Oasis rooftop is open, he has also entered into partnerships with three nearby restaurants in San Francisco's SoMa neighborhood to serve food there. Such arrangements, he said, are crucial to the city's economic recovery.
"I feel like in this time when everyone — small businesses — are struggling, we have to help each other or no one's going to stay afloat," he said.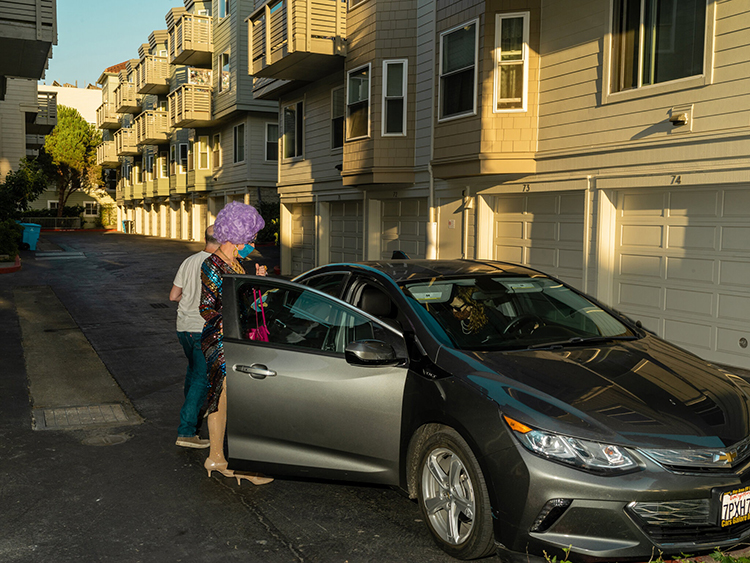 There are still days when he feels like giving up. But people like Mr. Mitchell and others who support Meals on Heels or send him donations through Venmo to show support keep him going.
"Now I'm not just doing it for myself," he said. "I'm doing it for all these other people who really care."