About Jordan Goldrich

My name is Jordan Goldrich and I am the author of a book called Workplace Warrior. I help leaders and executives end dysfunction so their teams can do great things. As a speaker, Chief Operations Officer and Master Corporate Executive Coach (MCEC), I partner with senior executives to drive results while developing their organizations, teams and the next generation of leaders. I specialize in helping valuable executives who are experienced as abrasive to increase their effectiveness while changing their impact. I am a partner in CUSTOMatrix as well as Senior Executive Coach with the Center for Creative Leadership.
LinkedIn | Facebook | Instagram | Twitter
Why Did You Become an Entrepreneur, Speaker, Author, Etc in the First Place?
Three reasons I became an entrepreneur, author, speaker and executive coach.
1. On a very personal level, my purpose, my "why" is to provoke growth and healing so leaders end dysfunction and their teams achieve great things.
2. I also wanted to bring a unique view about strong leaders and executives who are sometimes experienced as abrasive and occasionally called bullies. Many authors and speakers refer to them with demeaning names like bully and jerk. I find it rather ironic or hypocritical to call people demeaning names because you want them to be more respectful. More importantly, most do not intend to hurt people. They have an uncommon desire for success and they want to lead their teams and accomplish the mission. They are never out of the fight. I believe they have a warrior spirit and we need them in our volatile, uncertain times. I call this their warrior spirit.
3. And finally, I am an executive coach being an author and a speaker helps me to get the message out there more fully. This has really helped my business to grow.

How Do You Deal With Fear?
I deal with fear by using diaphragmatic breathing to take the edge off. While I do that, I reflect to identify what is triggering the fear. I then look for the opportunity I have and focus on that. Sometimes I exercise.
How Do You Deal With Rejection?
When I am feeling rejection, the first thing I do is look at the conversation in my head and how I am feeling. Typically there are several, contradictory conversations in my head. For instance- "You failed" or "You are not good enough." Almost always there are other conversations such as "You can handle this," and "Is there anything you can learn?"  If I am feeling very badly, I tell someone I trust and I use that conversation to move from hurt or anger to acceptance.
What's the Name of Your Company? What Exactly Does Your Company Do, How Do You Help People?

Workplace Warrior®, Inc. provides executive coaching for senior executives who have an uncommon desire for results, who take charge, lead their teams and accomplish the mission. We believe they possess the "warrior spirit" that is critical for success in our volatile, complex environment.
Sometimes, these leaders are perceived as abrasive and occasionally called names like bully. Our goal is to help them be completely authentic and fulfill their mission while they drive results without damaging relationships®.
Name One of the Biggest Challenges You Have Faced and How Did You Overcome It?
Three and ½ years after the company our executive team built was purchased by a large insurance company, I was fired for mismanaging my budget. I had known that there was a problem with the overhead numbers and had asked for a breakdown and never received it. The week after I was fired, I met my consultant from the finance function in a coffee shop. She came over and apologized for not giving me the breakdown I had requested. She said that our boss had told her that she would lose her job if she gave me the breakdown.
Wow- what a kick. I realized in that moment that I could choose to feel victimized, but instead I focused on what I teach my executive coaching clients to do when things like this happen: Focus on what you can control and treat the situation as an opportunity to learn and grow.
I realized that I knew my boss had wanted more deference than I had been giving her. I was not unprofessional, but I have seen this type of behavior before and I did not feel respectful. I definitely challenged her both privately and in team meetings. I also realized upon looking back that I had been told by mentors, supervisors and a therapist or two that I needed to be more tactful and diplomatic.
I made a commitment then and there to treat people with respect and compassion regardless of whether or not I thought they deserved it. This doesn't mean letting people off the hook for the impact of what they have said and  done. The challenge is to speak powerfully, hold people accountable and treat them with respect and compassion at the same time.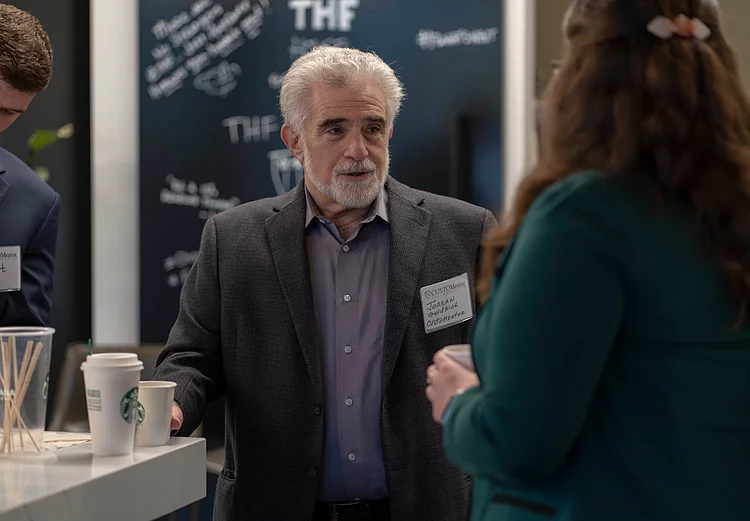 What Piece of Advice Do You Wish Someone Had Given You at the Start of Your Career?
Make a commitment to continual growth and learning. Remember, failure is an opportunity to learn and grow.
Who Are Your Biggest Influences and People You Admire and Why?
Gandhi and Martin Luther King because both had the wisdom and courage to stand their ground in a way that still respected the humanity of the people they were challenging.
Name a Person Who Helped You Along the Way?
CB Bowman, founder and CEO of the Association of Corporate Executive Coaches, absolutely helped me along the way. I am committed to supporting her vision that the top executive coaches in the world, are Enterprise-Wide Business Partners™ CB has shared her perspective as a marketing executive, Marshall Goldsmith Top 100 and her experience as one of the first women of color in a Fortune 500 company.
What Do You See as Your Greatest Success in Life, So Far?
Becoming a Master Corporate Executive Coach with a track record of success helping senior executives drive results without damaging relationships.

What Book Would You Recommend and Why?
Marshall Goldsmith's book "What Got You Here Won't Get You There." Marshall is an internationally recognized executive coach, author and speaker who specializes in helping leaders who are experienced as abrasive, to change their impact and have their key stakeholders recognize the change. This book provides the 20 things that abrasive leaders need to stop doing.
What's a Personal Self-Talk, Mantra, Affirmation or Self-Belief That Contributes to Your Success?
Focus on serving others.