About Tate Stock
I am the founder and CEO of Chirp, a company that has helped over one million people live better through the world's simplest and most effective pain relief solutions. I started Chirp in a barn with $400 in sewer pipe, grew it to a multimillion-dollar enterprise, and recently made the Forbes 30 Under 30 list for 2020. I am a registered boat captain and enjoy sailing, scuba diving, and skiing.
You can find me online at LinkedIn
Why Did You Become an Entrepreneur, Speaker, Author, Etc in the First Place?
I have always looked at things with an eye and opinion to make them better. I love the thrill of the chase, and I push to find my limits on what I can achieve. Those three things are a great recipe for entrepreneurship, and without me realizing it early on, I believe that is why I became an entrepreneur.
How Do You Deal With Fear?
I typically meditate on what is causing me fear. A little exercise or a long bath has always served me well. Naturally, I think I have a very calm response to fear. Most things in business and day-to-day life don't really matter in the long run, so that also helps me deal with fear.
How Do You Deal With Rejection?
Before starting my business, I served a church mission in Fiji and then did door to door sales, which taught me rejection is just an opportunity to find a pain or problem and solve it.

What's the Name of Your Company? What Exactly Does Your Company Do, How Do You Help People?
Chirp — we help people live better lives through providing simple and effective pain relief solutions. Our main solution is a back pain product, the Chirp Wheel, and we've sold over 1 million of them in the last few years.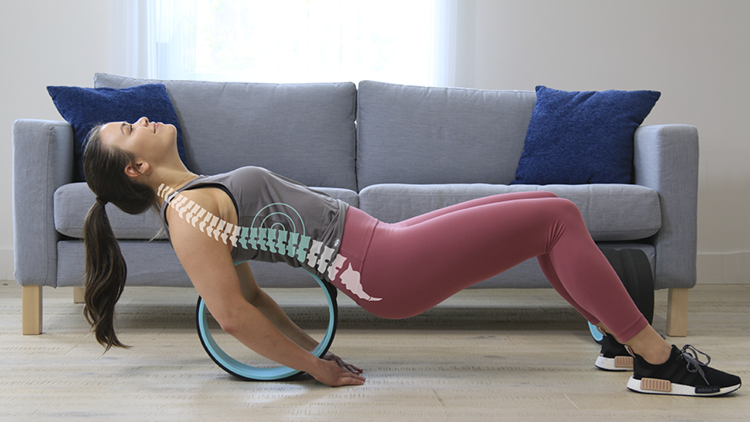 Name One of the Biggest Challenges You Have Faced and How Did You Overcome It?
One of the biggest challenges I've faced is growing the right team. We now have one of the best marketing teams in the state, and I am so happy to say over 60% are female. They run the world!
What Piece of Advice Do You Wish Someone Had Given You at the Start of Your Career?
You can't lose: being in your twenties and learning the things you do as an entrepreneur will elevate the way you understand the world and capitalism. If the company went under right now, I could restart and become a millionaire within a few months. That is true wealth. And get ready to feel like you are on a rollercoaster because the ups and downs are constant.
Who Are Your Biggest Influences and People You Admire and Why?
I would love to spend a morning with Richard Branson. He is the ultimate example of doing a lot with a little and being more of an Adventure Capitalist than a Venture Capitalist. I aspire to that.
Name a Person Who Helped You Along the Way?
My dad for teaching me how to work hard.
What Do You See as Your Greatest Success in Life, So Far?
My family. After that, making the Forbes 30 Under 30 List for 2020.

What Book Would You Recommend and Why?
The Boys in the Boat—it's a story about a group of boys at the University of Washington that went on to win the 1936 Olympics for rowing. My mom has always said, "Stocks do hard things." This book proves the point that the highest achievement comes after a lot of hard work. I have taken this principle and lived it. Tens of thousands of the wheels built in the early days of this business were hand built by me. I would work all night building enough product to sell and ship the next day. The grit that this business took from me early on has helped me get through many of the ups and downs that entrepreneurship naturally brings.
What's a Personal Self-Talk, Mantra, Affirmation or Self-Belief That Contributes to Your Success?
Paddle your own canoe, even if your dad owns a ship.