About Ashley Stuhr
My name is Ashley Stuhr and I am the Founder and President of Legacy Purchasing Group. I manage the daily sales and operations of my company and contribute a lot of my time being in front of our clients. My background is in sales and contract management, working for a large Fortune 500 company prior to founding the company. My experience and expertise includes working with global and national sized companies with their operational expenditures and finding solutions to lower their overall costs. With my passion of helping others, I realized that these solutions should be made available to small and medium sized businesses. Fighting hard to make this happen, I launched Legacy Purchasing Group and have been able to help thousands of businesses across the country!
I am involved in a variety of activities outside of business and am a mom of three children. I volunteer as an ambassador of a local chamber where I help with events such as ribbon cuttings for new businesses in the community. I currently lead a networking/business group in Southlake, Texas called Tangible Referral Group and serve in various community outreach projects. I lead a 6:00am ladies small group that includes other business leaders in the community, one of the only early morning groups offered through my church.
Entrepreneurship is so much fun and I love turning ideas into realities. In 2017, I opened Legends Indoor Training which is a small indoor baseball/softball facility in Fort Worth, Texas. It's available to the public where families and teams in all surrounding communities come to use. I pride myself in keeping costs low so that they have an affordable place to practice. We also strive to be one of the cleanest sports facilities in our community! It runs efficiently with minimal oversight on my part so that I can continue to focus on where my passion is…Legacy Purchasing Group, my team and clients.
Why Did You Become an Entrepreneur, Speaker, Author, Etc. in the First Place?
I spent nearly a decade as a sales leader within Office Depot's business division as part of my last corporate position, much of which involved working with GPOs across the US, focused in the healthcare industry. I enjoyed my job, but with three kids and plenty of weekly travel demands, I felt this was my time to step out on my own. Before leaving my corporate career, I spent about a year talking with business owners and C-level executives beyond healthcare. When I realized the majority of them had never heard of a GPO or how to access their benefits, I knew this would be my way to impact the business community, especially among smaller businesses!
In 2017, I took the risk and quit my steady corporate job to launch Legacy Purchasing Group (LPG). It certainly was not a success overnight. I spent my first few years networking with business owners, consulting with successful Group Purchasing Organizations (GPO), interviewing prospective vendors, and listening to my community. A GPO relies on buying power. The more business an organization can bring to a supplier, the more that supplier will offer deeper discounts and other benefits. Most buying groups target large enterprise customers, and may charge membership fees. LPG provides a solution for businesses, even solo entrepreneurs, that might not otherwise feel they have enough buying "volume" to justify deep discounts.
Starting a GPO was certainly not something that I had dreamed about as a young adult. I really didn't know what I wanted to do until my last years working at Office Depot's Business Division and managing other GPOs on the vendor side. I spent time researching, watching other entrepreneurs's blogs/podcasts and learning what it takes to start your own company. I'm what you call a "business nerd" so realizing my dream of starting my own GPO and helping other businesses was a no brainer. My dad was a small business owner and I was fortunate enough to have parents who taught me the importance of a strong work ethic and owning your own business.
In 2007, my husband also launched his own company so while I supported my family, I saw firsthand the reality of what it takes financially and mentally. All of these experiences (even my 3 different careers in corporate America) were not by chance. These are ALL part of the learning, networking and experience I needed in order to start LPG. I am a firm believer that things happen for a reason and you must open your eyes to every circumstance and see them as an opportunity (including the challenges).
Making an impact on others big or small, is what I love the most and why I love diving into my business every single day. Being a business leader and making every conscious effort to build an exceptional team with the same values as myself also keeps me motivated to continue growing LPG. Businesses should value their employees and not exist solely on making a profit. Create value within your business starts with the right work environment and people who make up that dynamic. Surround yourself with others that are positive, supportive, future focused, dynamic, and adaptable to change. We are also doing this when choosing our supplier partners. We carefully vet each and every one of them since they will be working directly with our members.

How Do You Deal With Fear?
There is A LOT of fear that comes with owning your own business and I have been so fortunate to have a husband and other family members who also owned their own companies. Whenever I am feeling fearful, I reflect on where the fear is stemming from and focus on developing productive solutions to overcome it. I lead a local networking group of business owners where we share our accomplishments and challenges. We help each other stay motivated and focused on our professional goals. I also lead a group of business women through my church and they are an amazing support system! You must surround yourself with like-minded people and be there to build them up when they need it…such as fear and the ups/downs of running a business.

How Do You Deal With Rejection?
I have come to terms with the fact that rejection is part of the sales process and throughout my career, I have learned to accept that it's just a "no for right now" answer. One of my biggest strengths is seeing opportunity in every circumstance and even if I am rejected, I will always continue to be a resource for that person/business. At some point, they may need you!
What's the Name of Your Company? What Exactly Does Your Company Do, How Do You Help People?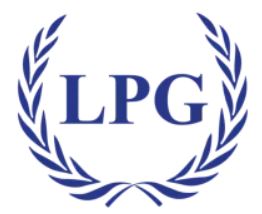 Legacy Purchasing Group is a fast-growing GPO that helps businesses realize savings and efficiencies related to office essentials, shredding services, HR solutions, and more by leveraging the collective buying power of our members to negotiate significant discounts. We now bring these savings to thousands of businesses from coast to coast, and, unlike other business discount programs that may assess several hundred dollars annually, we NEVER charge fees or membership dues. Our business members work directly with our supplier partners so it is usually a product/service already being used but just not at the discount and service levels that we can get for them.
Entrepreneurship is on the rise, and many businesses are transitioning to working from home or a hybrid model. Businesses, including microbusinesses with fewer than 10 employees, are adapting and innovating to save time, money, and resources. Their situations range from the dire daily struggle to thriving success, even as the COVID economy struggles to rebound. Legacy Purchasing Group gives a new purchasing option for many: we can save businesses well over 50% on their office needs. We truly help the little guys get access to the perks that Fortune 500 companies get. Not only do we give free access to the savings, we provide other business resources that focus on educating small businesses and startups. Our Do Good Business Mini Series we started in 2020 has been a great value add to our business model.
Name One of the Biggest Challenges You Have Faced and How Did You Overcome It?
The most challenging part of starting Legacy Purchasing Group was building my network from the ground up. My network through the job I had for so long was in a different industry so it was imperative to start fresh and build a network of trusted mentors, partners and customers. Starting this on my own created more than the task of networking. Time management was very difficult and discouraging at times. I wanted to quit so many times with all of the rejections, mistakes and consumption of workload but I always had to remind myself of the bigger picture. The goals I have set for the future… make an impact on other businesses and leave a Legacy by giving back to my community and family.
The thing I love about my company, THE SKY IS THE LIMIT! Unlike other GPO's, we offer deep discount savings to the self employed mom of three to the CEO of a 500+ employee-company. Our goal is to save that small business owner money so they can keep their doors open for years to come! We currently serve over 5,000 businesses from coast to coast but we have the capability to serve every single business out there.
What Piece of Advice Do You Wish Someone Had Given You at the Start of Your Career?
You must have patience first and foremost. It is very easy to become frustrated and throw in the towel when you set business goals and they have yet to come to fruition. Most times it is expected sooner than the reality. I'm referring to more than just revenue or turning a profit. It's everything that encompasses starting and building a business such as time management, going through the legal process of starting your business, building your brand/business model, growing your network, establishing customers, and digging yourself out of mistakes because let's face it…you WILL experience challenges. Having proper expectations will certainly eliminate burnout or that feeling like you have failed. Think of challenges as opportunities where you grow and learn from them. Expecting a profit too early in the process lumped together with the operational challenges, you have a recipe for burn out.
Who Are Your Biggest Influences and People You Admire and Why?
My biggest influences to start my own company were my husband, my parents, and my children. I grew up surrounded by entrepreneurs and small business owners and I saw firsthand the challenges and rewards that came along with it. Not only do I have an amazing husband who has been a nonstop supporter of my business, but my parents have been extremely honest about their successes and failures in owning their own business which has led to my success.
Name a Person Who Helped You Along the Way?
My success is due largely in part to having such an amazing husband. He is my biggest cheerleader. We celebrate the successes together and he motivates me on those days that present major challenges. Some couples talk about the weather, some talk about their plans for the weekend. We talk about business ideas alot and then throw in the typical husband/wife topics. We both have that entrepreneur mindset. I have always strived to work hard at anything I do and have been a contributor to our household with the wonderful careers I have had. When I made the decision to step away from that steady income, full health benefits and a 401k he was all in, adjusting our lifestyle and spending habits without looking back. We both see the bigger picture and we are instilling that within our children as well.
What Do You See as Your Greatest Success in Life, So Far?
Although I would LOVE to say my business – it definitely is an amazing success – but I have to say my family. I created Legacy Purchasing Group to not only become a valuable resource to the community but to spend more time being able to go to softball games like those featured on https://13.215.234.61/, watch my girls grow up, and spend time enjoying life with my husband. As entrepreneurs, my husband and I strongly believe that our daughters will grow up with an amazing work ethic and have an understanding as to the value for life and hard work that others might not ever witness. It is my greatest success watching them grow into driven, passionate, and talented young women! My "legacy" is not about leaving a monetary inheritance for my family, it's about what I did to make an impact on their lives as well as others around me.
What Book Would You Recommend and Why?
Since customer service and developing a career that you love is so imperative to our company's values, someone recently suggested The Fred Factor by Mark Sanborn and I was surprised at how many amazing takeaways this short read offered. In a short summary, Fred, a mailman, goes the extra mile in his job to affect the lives of those he serves. Fred transforms everyday tasks into extraordinary opportunities and interactions to become a "Fred". We LOVE working with Fred's and we strive to become a valuable resource to our clients and our community!
What's a Personal Self-Talk, Mantra, Affirmation or Self-Belief That Contributes to Your Success?
"Do Good Business" and "Be A Resource" are two little self-beliefs that come to mind. "Do Good Business" is a motto that my team came up with in 2020 after we evaluated who we are, what we do, and who we serve. We are strict with who we partner with so we always maintain value and exceptional customer service. We also always go above and beyond by offering ourselves (not just our programs) as a resource to our community. If we can't help a person or a business to solve a problem, we will find and offer a resource that will successfully solve their needs without thinking about our financial gain. THIS is how we have built such a strong supportive community!