Who are your biggest influences and people you admire and why?
The Dalai Lama, who I spent my 50th birthday with. People who "connect the dots" like science/spirit, including the late Dr. David Hawkins, Gregg Braden, Bruce Lipton – people on the leading edge of higher consciousness.
Name a person who helped you along the way?           
Jean Pierre Serrra, my boss in 1987. He was very Socratic and taught me how to "pull" rather than push.
What do you see as your greatest success in life, so far?
Raising beautiful children.
How can people contact you?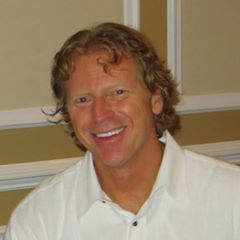 www.johnjmurphy.org
jjmurphy13@comcast.net
www.linkedin.com/in/johnjmurphymystic
www.facebook.com/Author.John.J.Murphy
What book would you recommend and why?
Zentrepreneur: Get Out of the Way and Lead. It is easy to read, practical and profound at the same time.
How do you deal with fear?
I no longer feel it. I have learned to delete it, by getting to the root cause (which is in the mind).
What's a personal self-talk, mantra, affirmation or self-belief that contributes to your success?
Let be, let go, let see, and let flow!