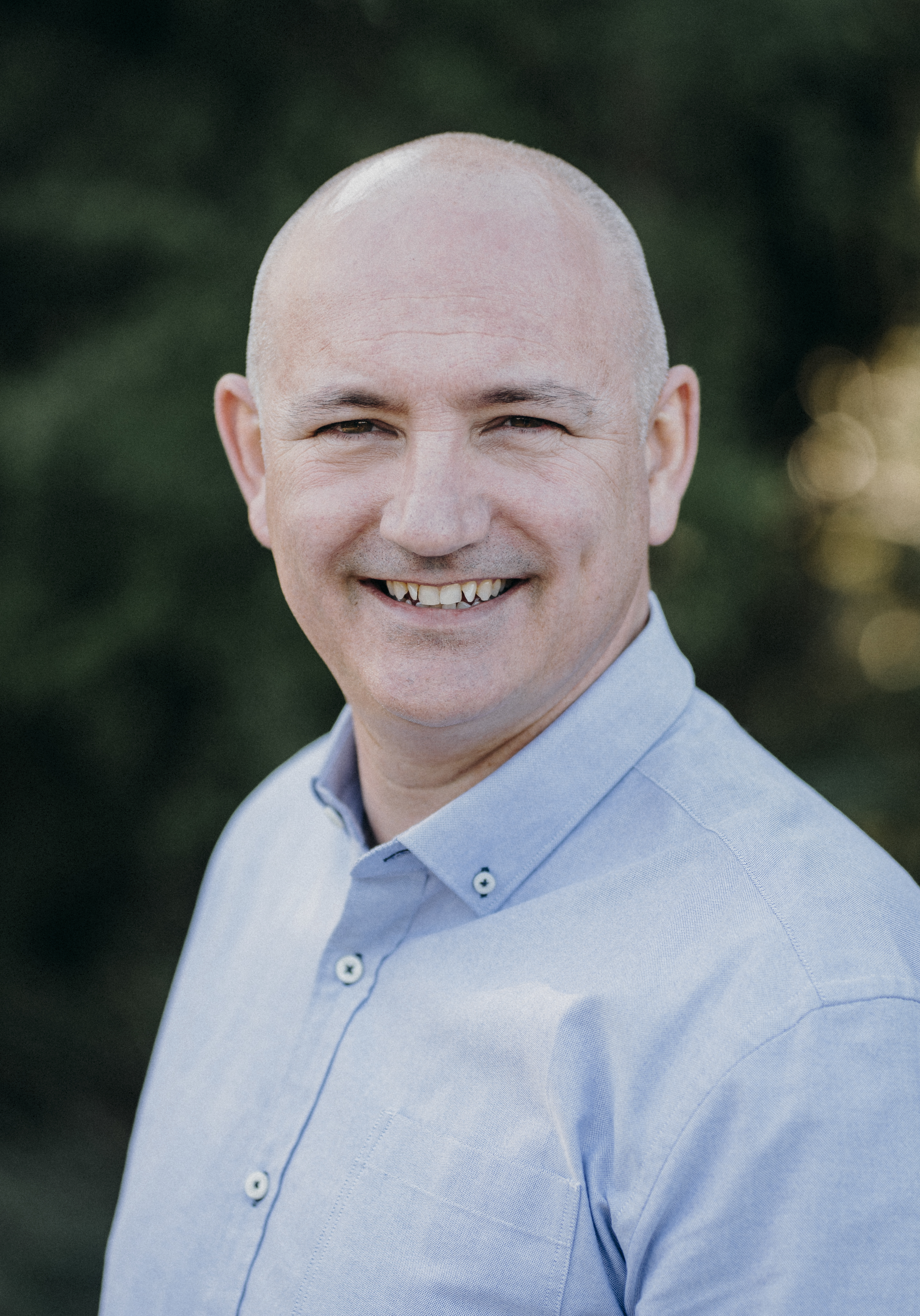 Tell us your name and a little about yourself.
My name is Nick Muller and I live in Auckland, New Zealand.
I am a business consultant/advisor and I have been a management consultant or advisor in various forms over the past 10 years.
Why did you become an entrepreneur, speaker, author, etc in the first place?
I have always been an entrepreneur, my parents were Dairy Farmers in a small rural community near the coast on the North Island (down under) in rural New Zealand.
Most people don't know where New Zealand is, however it is close to the east coast of Australia.
I travelled abroad to the United States and the United Kingdom in my early 20's and knew that I would need more than a small farming community would have to offer.
I moved to a nearby city and started my first business at 23 years old and it was a success. I had a taste for the thrill of building a small vehicle identification business and at the time I didn't really realise the thrill it had given me.
Later I moved to the largest city in the country Auckland and worked in a large Corporation as an account manager but couldn't stomach working for someone else even though the perks were good, and it provided job security, a good salary. I was listening to Tony Robbins and reading Robert Kiyosaki's books.
I literally quit my job before reading Before You Quit Your Job came out from Robert Kiyosaki, but it was too late.
I had to make it work, but it came fairly naturally.
I spent all my savings in an Information business that flopped and while moonlighting as a mortgage broker to make ends meet I discovered I was good at commission selling. Quickly I was promoted to lead a team and eventually I left to start my own company.
Some of my team followed me and we started trading.
Within 5 years we were buying and selling over $10 million in real estate and had 20 staff.
Today I have sold that business, getting out around the time of the Global Mortgage Crisis.
I almost accidentally became a business coach, working for an agency that partnered different banks, that gave me access to a multitude of companies. My first job was to interview each company week after week, for about 3 years. I got the complete download about all of the problems each of them was facing, across different industries. The learning curve was intense and later I was able to see patterns within their speech, their attitudes, their industry segment, leadership style, sales model and the list goes on. I became proficient at zeroing in on the real problem and have become highly skilled at working with company's to guide their leadership team's to understand what actions will lead them out of their plateau or unlock their ceiling to growth.
I consolidated this work over the last 3 years and live an entrepreneurial lifestyle where my time is my own. I walk the dog with my wife on the beach often, go to the gym in the morning around 8am, all the while serving my customers. I work about 50% online across New Zealand, Australia and the United States and I still have some face to face clients here in Auckland.
Honestly, the real reason I became an Author to consolidate my material into a format that would accelerate my process into a format that would speed up my client progress to their goals, marketing is a nice addition. But I would like to change the world with this material.
It's absolutely transformational if someone sinks their teeth into it.

Tell us,how do you deal with fear?
I feel it, but I am calculated. So when I have a problem I ponder on it and look at all of the alternatives, often I just allow the process to unfold naturally.
I don't press against problems and I have learned to take a step back.
I have had some very tricky situations that were difficult to solve and sometimes I would just sit at the beach pondering different alternatives, ask friends and bounce off people before making a decision.
Once I have a clear line forward I go for it and don't look back.
I do get scared, and sometimes I internalise the problem until I can find a solution. But mostly I just do it anyway!
Tell us, how do you deal with rejection?
The way I feel about rejection is I take the time to understand the situation the other person is in. I rationalise the rejection and ponder the different reasons why. Mostly I don't stress too much about it, and over time have learned not to let it bother me.
I drop it very quickly.
What's the name of your company? What exactly does your company do, how do you help people?
www.leadyourmarketplace.com
The Market Leadership Program
What were the biggest challenges you have faced and how did you overcome them?
Running out of cash in 2011, I had to change my model so that the nature of my income was more recurring and less reliant on any one customer.
I have run out of cash a few times and at one time, I got to the point where I was absolutely broke. After one consulting assignment where I was working with a national franchise chain as the General Manager, I was made redundant after deploying a sales strategy across the country. I had been hired to consult to a company that had de-listed from the Stock Exchange and they were not doing so well.
Within a year they had nett of $400,000 retained earnings and they progressed to become a very successful company, by the end of the assignment they had 48 businesses in the group and were going very well. The owner found lower cost staff to continue the rollout once the strategy once the pilot was proven.
I was pretty hurt, and after 3 months and completely running out of cash I made the decision not to accept a job in a corporate training company. Instead I figured out how to sell my time across 3 different companies and I restarted my consulting business, with nothing more than the deep understanding that I knew how to help business owners. I had to be vulnerable and share openly that I would have to take contracts with other competitiion, but they didn't mind and in fact one saw it as a slight boost to their brand that I was involved with another renoun company.
All 3 companies said yes to me, even though two of them were competitors and within the first month, I was away. I went against all of the advice I was receiving from family member, and refused to take a job, and today I am very happy I stuck to my guns.
Today I am doing what I love and my program is very effective.


What piece of advice do you wish someone had given you at the start of your career?
Take the time to learn what you're talents are. Don't try and be good at everything, accept what you're not good at.
Learn how to sell. Don't be scared of it, everyone needs to learn how to sell. There are a few skills that are non-negotiable if you want to be a successful entrepreneur, selling is one of the skills you will need to learn.
Develop your other strengths and don't worry so much about your weaknesses, partner up with people that are good in areas where you're not so good.
If you want to be an entrepreneur, you should use your employment to learn as much as you can and get your head around what makes businesses work. There are too many people bandying the word entrepreneur around without understanding the discipline it takes to get good at it. Like the basics of accounting, people management etc…
Be determined and persistent but not bloody-minded. If the horse is dead, don't flog it… move on.
Fail fast and fail small, there is no perfect action… take imperfect action that will move you closer to your goals.
Who are your biggest influences and people you admire and why?
Bob Proctor because he gave me the courage many times to keep going when it was so tough I wanted to give up.
Robert Kiyosaki for the framework that got me to see the way out of the trap and his willingness to talk openly about his own personal failures and setbacks.
Name a person who helped you along the way?
Marisa Murgatroyd my branding coach, helped me to consolidate and understand my true north business model
What do you see as your greatest success in life, so far?
The Market Leadership Program, a derivative of the book BIPolar Business. Figuring out the most profound process to enable real freedom for business owners.
How can people contact you?
Message us on support@leadyourmarketplace.com or https://www.linkedin.com/in/nickmullerltd/ or https://www.facebook.com/nick.muller.750546
What book would you recommend and why?
BIPOLAR Business – Nick Muller
This book is a consolidation of 10 years work where the process I have developed has been condensed into a formula any business can implement.
The process is how to turn your business from a fulltime job that stresses you out, into a company your people thrive in, can run without you and you fall in love with again!
What's a personal self-talk, mantra, affirmation or self-belief that contributes to your success?
I'm standing in Leadership