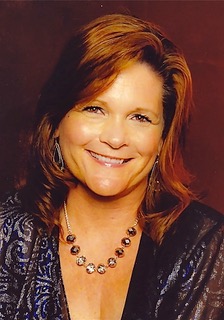 Tell us your name and a little about yourself. 
I am president of The Moore Group Inc and Gallup-certified strengths coach with more than two decades of experience in leadership development, career consulting, and executive coaching. I have broad industry experience includes the telecommunications, high tech, biotech, manufacturing, healthcare, finance, nonprofit, and career development sectors.
For the past 15+ years, I have used my blend of expertise, passion, and spirituality to help thousands of people discover more fulfilling and rewarding career paths.
Why did you become an entrepreneur in the first place?
I wanted more control over my work and my life.  I wanted to build a business that was focused on doing the work that I loved to do, namely training and development.
As an entrepreneur, how do you deal with fear or rejection?
I try to handle rejection with grace.  I have been fortunate that I have built a client base that spans over 18 years. Many of these clients have been with me the entire time. It's not always easy, but I try to look at every rejection objectively and not personally and realize that when one door closes there is typically another one right around the corner.
What's the name of your company? What exactly does your company do, how do you help people?
My company is The Moore Group Inc. We bring our passion and years of experience in the areas of leadership development, mentoring, strengths-based development, meeting effectiveness, presentation skills and executive communication coaching.
What were the biggest challenges you have faced and how did you overcome them?
One of the biggest challenges was suddenly losing my mother at 55.  I was 7 months pregnant with my second child.  I'm not sure I overcame the grief but have worked on ways to move through it over the years.  It taught me that life is short and it's important to appreciate every moment we have.
What piece of advice do you wish someone had given you at the start of your career?
Discover what you love to do. Be mindful of your experiences early on and take note of what gives you joy and satisfaction. Don't be afraid to try out a number of paths and take note of those areas where you energized and strong. Grow those areas into strengths. Along the way stay true to your passions and watch your ego. I was lucky to find my passion in training and coaching early in my life and then I made choices to go in different directions, like management, that took me off my path.  I can look back now and recognize that some of those decisions were definitely ego-based and not joy-based.  Once I figured it out, my path became clear to me.