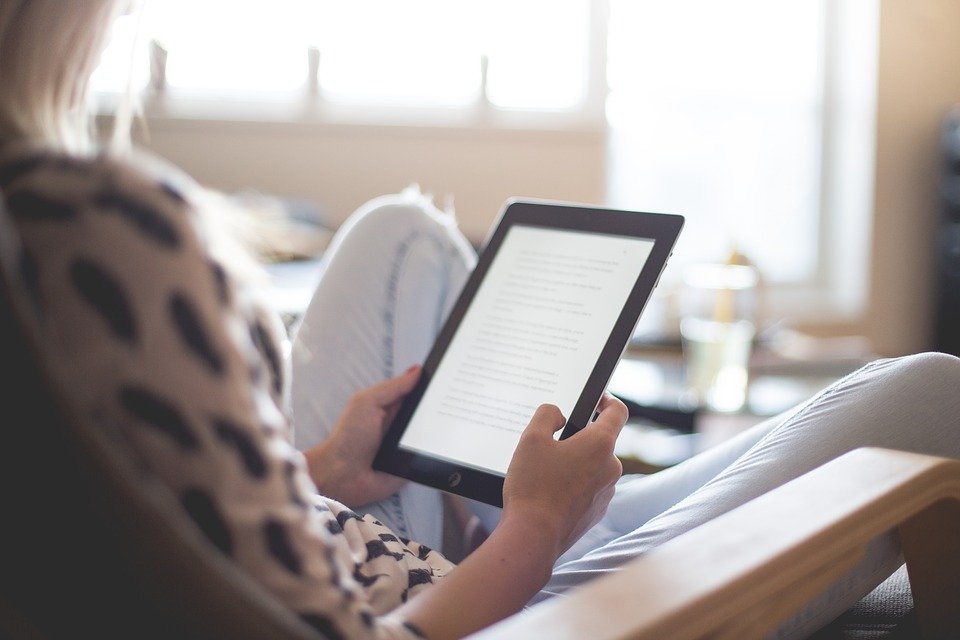 Ebooks are an excellent resource for many readers to understand a specific topic or a service. At the same time, it is a perfect opportunity for authors or brands to share their valuable insights with their readers and generate leads. No doubt, thousands of readers want to read your ebooks. But they won't know your ebooks exist if you aren't marketing them properly. Most ebook writers overlook the importance of marketing to drive profitable traffic.
Marketing your ebook is like running a marathon, not just a sprint. A single strategy will not suffice, but it would be best to shoot your shot with different marketing tactics to reach a greater audience. Here are a few strategies that'll help you win the race in the long-run.
1. Take Pre-Orders
If you're still in the writing phase, this is an excellent way to kick start your marketing efforts. You can tell your audience that your latest ebook is in the pipeline and begin taking pre-orders before the book is complete.
Although it is an exciting technique to grab readers' attention, it works more extraordinarily for an ebook series. When your readers finish reading the first book, they will be anticipating a sequel and itching to get their hands on the new one. By taking pre-orders, your ebook can obtain higher rankings as many people will be more than willing to buy it as soon as it's out. The idea is to let the audience know the perks of getting a book beforehand. You can also go a step further by giving a special discount on pre-orders. An incentive is always a plus!

2. Share Snippets
Here's the thing. Many authors tend to dwell on how to make an ebook, forgetting the next logical step. What good will your ebook be if there is no one to read it? Your journey does not stop at finishing up writing an ebook; make sure you have also prepared a plan to attract the audience. It would never hurt anyone to go the extra mile and feature some sneak peeks of your soon-to-be-published book. Not only will it spark the curiousness in your readers, but also it will leave them hanging and wanting more.
Furthermore, if you do not mention your contact details at the end, you will most likely miss out on a great opportunity. Imagine yourself as a reader who has just completed reading the first ebook of a new author and had grown fond of their writing. What will your next step be? To check out more books of that author, probably? What if you go at the end of the book hoping to find more about the author but finding none? Therefore, adding about yourself and the books you are working on will evoke excitement within the audience.

3. Connect With Influencers
Has it ever crossed your mind to get in touch with influencers to market your ebook? Well, one thing is for sure, no one can promote your ebooks better than online influencers. These people can get your books noticed remarkably by just briefly discussing them on their platforms. Most of the time, influencers only ask for free ebooks to read and talk about it with their audience. So you can search for these influencers in your niche and ask them to share honest reviews with their audience. You can also offer the sale on other ebooks or a voucher code on every purchase their audience make.
4. Partner Up With Writers
Writing does not necessarily have to be a solo venture. Working together with other authors can help you significantly in marketing your ebook. A better approach is to collaborate with writers having the same niche and target audience as yours. In this way, you can practice the lead-magnet swap strategy, which allows you to promote other writers' ebooks while they market yours.
Another ideal option is to partner up with other writers to write an ebook together. The challenging part is to decide the number of chapters and content each of you would write. However, this requires you and your co-author to match the writing tone to provide the best result. A pro tip is to try to collaborate with writers that value honesty and work whole-heartedly.
5. Leverage Social Media Networks
Taking advantage of social media platforms can prove worthwhile when spreading the word about your new ebook. Among all networks, Facebook and Twitter are the topmost favorite options for writers. You might begin with announcing your ebook's launching date, or you might start a discussion on a specific topic of your ebook on social media profiles. You can drop subtle hints about your upcoming ebooks on these platforms. Don't forget to upload short videos, creative images, and the cover pictures of your book.
However, if your ebook is more related to the business niche, LinkedIn might be a perfect choice. All in all, you only have to keep updating creative posts for consistent engagement so that your audience wouldn't deviate anywhere else.
6. Offer Some Books For Free
The thought of giving away a free ebook that you worked hard for may seem like a ridiculous idea. Surprisingly, this is one of the most underrated marketing strategies. Readers are more likely to download free ebooks, thus increasing your readership at a much faster rate. If you have won your readers' trust and attention, chances are they will be purchasing more of your other books too. In case you are writing a series, you can offer the first installment for free. In this way, your audience might be more intrigued by your next book, thus more sales in the longer-run.
Moreover, it is the best way for emerging authors to build a relationship of trust with readers. It will be a win-win situation for both parties as readers won't feel that they have invested a fortune in a book that is not worth it.
7. Give Interviews
Giving interviews on a podcast or any radio can help attract more audience and generate more sales. You can talk about your upcoming ebook or even share some snippets with the audience through your interview. In this way, you can engage a more vast audience into buying your new book. A good practice is to do your homework and reach out to shows with a significant following. Most podcast producers also post useful links for their viewers, allowing you to market your ebook.
Conclusion
Do you think you have got what it takes to market your ebook successfully? Hopefully, these brilliant marketing tips will make it easier for you to publish and promote books. Although it might seem overwhelming to implement all at once, you can choose which ones among them works best for you. Bear in mind your marketing strategies don't end here. It would be best if you made continuous efforts to get on the verge of a breakthrough. In a little while, you will produce a good quality ebook and see it reach success levels.