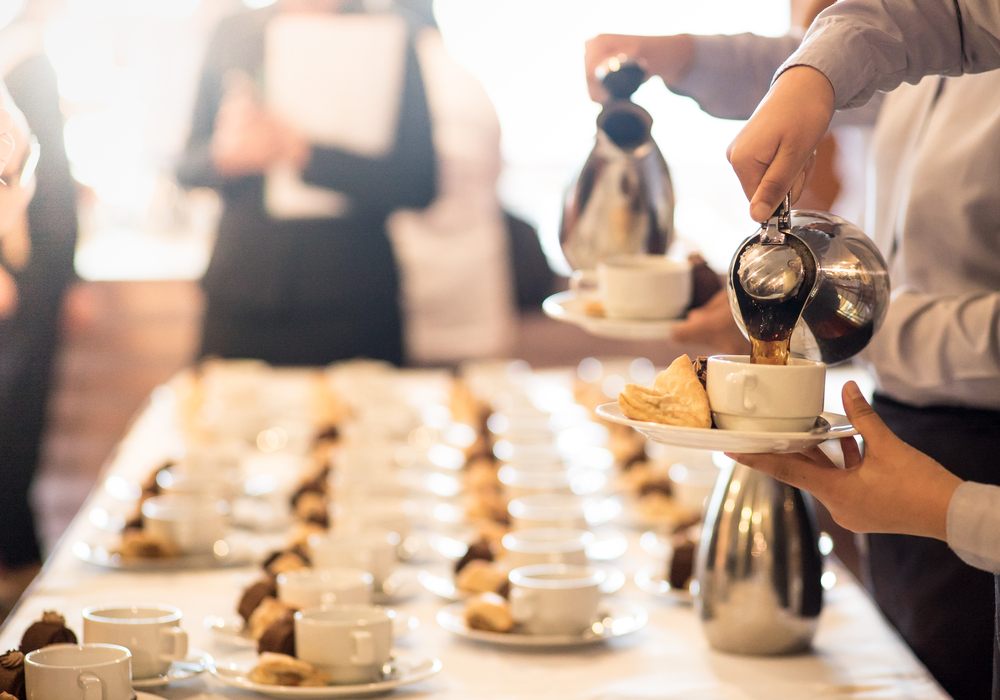 Whether you're planning next year's AGM or putting the pieces together for an epic new product launch, there are plenty of things to consider. Often, event catering isn't given the same sort of attention that print collateral, party bags, locations, or even flower arrangements receive. This can lead to disappointment among attendees, damaging traffic on social media, and poor reviews of your brand as a whole. So what can be done to avoid corporate catering pitfalls? Today, our experts are laying out three keys to crafting a catering success for your next corporate event.
Consider the Guests
It's really easy to kick back and order the same meat, cheese, and veggie trays that went down so well at the last office party – but is this upcoming event you're planning for the same audience? Knowing who your corporate catering is for is a huge piece of information.
By giving your chosen caterers some information about the audience they're cooking for, you give them a keen advantage over that guy at the drive-thru who leaves the ketchup out of your order. So do a little groundwork, poll potential attendees for opinions, and by all means get the vital information about dietary requirements and food sensitivities dialed in early.
This gives everyone a chance to put their best foot forward, engaging with guests on a personal level and making them feel, quite literally, catered to on the day. Anticipate that there will be attendees with some of the more standard requirements: vegetarians, vegans, as well as gluten and dairy free individuals. This will help you broadly frame your menu and expectations without having to label meals for specific individuals during the event.
Engage Your Environment
This is a point that works on multiple levels. First, consider the location for your event. If you're doing a product launch at a ski lodge, fresh seafood probably doesn't make a whole lot of sense, but well-stocked buffet with a variety of game meats and foraged vegetarian options might.
Additionally, consider the time of year – fresh, seasonal produce ticks a lot of boxes for people as it is more in-tune with our environmental awareness and often allows for much healthier choices at the table. Bearing both the location and season in mind can also save you money while simultaneously supporting independent local firms. All of these factors point toward a corporate ethos that is positive, thus giving you passive good publicity.
Timing is Everything
Whenever you are looking for a corporate catering solution, the event that requires catering has a timetable. By considering how long guests realistically have to enjoy their food, you can work with your caterer to select the right sort of menu. This means choosing foods that can be:
Delivered at appropriate intervals: so that guests aren't missing key points in presentations and speakers are able to get their food as well.
Eaten in the given circumstances: have you ever tried to eat a steak off a tiny paper plate with only one free hand?
Consumed within a reasonable amount of time: enabling guests to make their next session, presentation, or transport link.
Cleared away efficiently: because no one wants to eat dessert surrounded by garbage.
Giving careful consideration to your event's timetable and sharing that information with your catering coordinator is vital for the smooth, efficient provision of food and drinks on the day.
Additional considerations for your catering adventure include everything from how food is presented to how much food you should really be ordering; however, consulting an established catering firm can eliminate a good deal of the guesswork. By working closely with an experienced catering team, your event planning staff will be able to deliver a delicious, dazzling event.