Sometimes referred to as VDRs, a virtual data room is an online data storage repository—used primarily for the distribution and storage of documents. VDRs are often used in in the due diligence process during venture capital transactions, loan syndications, private equity transactions, and M&A proceedings. In the past, a physical data room was used in most due diligence processes. However, that is no longer the case. It is no longer efficient or cost effective to use such physical data rooms and most companies have moved onto VDRs. Otherwise, VDRs allow interested individuals to view information in a highly secure and confidential manner.
Here is a list of the best data room providers around—in which we assess items like overall features, usability, security, and versatility.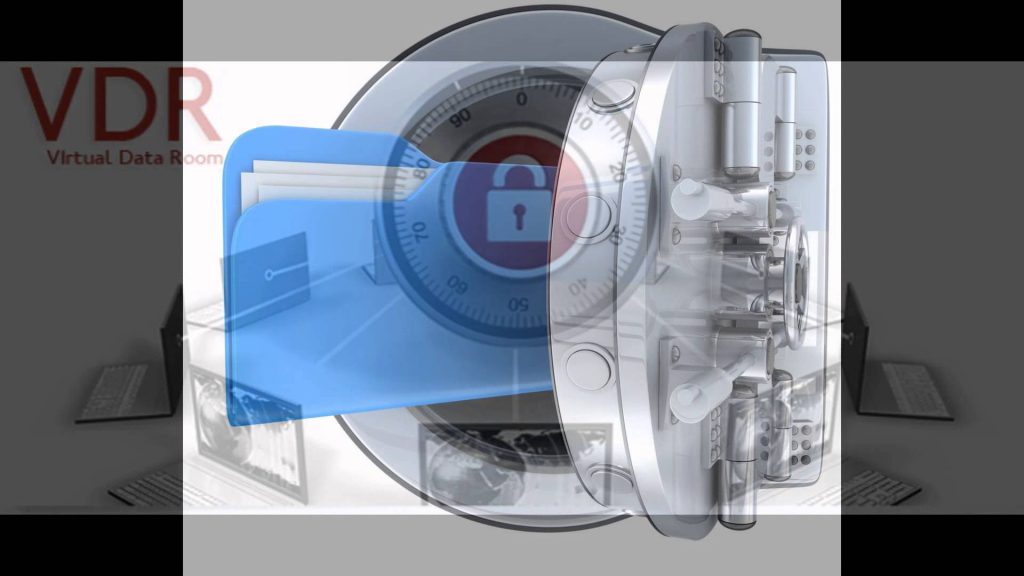 In our opinion, Firmex is by far and away the best dataroom provider out there. They offer the cost savings and innovation of a newer service while maintaining an excellent reputation for customer service—which is available to customers 24/7. Recently Firmex has recently announced that, on average, they open up 10,000 data rooms per year—serving more than 75,000 customers. Otherwise, their service is cloud based and can be an effective tool for industries such as private equity, banking, tech, pharmaceutical, energy, mining, legal, and other financial industries.
Merril is one of the biggest names in VDR storage and they primarily deal with large organizations or enterprises. Merril features more data storage capacity than any other VDR service. Merrill is likely the most expensive VDR service around but that is because they are the leader in the industry. Also, Merril is likely the largest VDR company and connected to other SaaS platforms like Merril Bridge, Merril DPA, and Merril connect. This interconnectedness makes them highly versatile in the services that they are able to provide.
Intralinks is the single biggest VDR service provider—hosting more Terabytes of data capacity than anyone. In the twenty years since they were established, they have hosted a total of over $28 trillion in transactions. Like Merill, however, they mostly service large deals and enterprises. This has certainly garnered them a reputation of Wall-street. However, one drawback to the company is that Intralinks tends to upgrade their interface very slowly.
This fortune 500 company is relatively new to the VDR industry and, for the most part, they engineer their services toward providing service to financial institutions. Also, they primarily cater to M&A deals. Otherwise, their reputation and rather extensive resource pool make them an appealing VDR choice. However, because their VDR service is a smaller branch of the overall company, they tend to be slow in adopting new standards for usability and features.
Ansarada
Ansarada advertises itself as the only VDR service provider that is exclusively designed for M&A. Inherent to that company features there are, of course, advantages and drawbacks. Ansarada is highly limited when using its interface for purposes such as corporate document sharing or Legal extranets. However, in regards to the M&A process, they are one of the most intuitive VDRs around, especially for individual projects.
Citrix ShareFile
Development for this VDR company first began in 2005 and was initially intended to be a document sharing platform meant to replace highly technical FTP sites. Since then, however, Citrix ShareFile has branched out quite a bit—including becoming one of the best VDR services around. The only drawback to this company is that, for the purpose of serving organizations that rely heavily on freemium services, Citrix allows you to retain ownership of your encryption key—which is likely too insecure for the majority of businesses, law firms, or financial institutions.
DRSdigital A.G.'s Drooms

This VDR service is operated out of Switzerland and is mostly focused on servicing the European market. Drooms has served over 20,000 customers and has hosted more than 200 billion euros. Some companies have found that the U.S. has highly extraneous security measures, and have used this company for avoiding such. Otherwise, Drooms is a small VDR vendor that mostly serves the European real estate industry.
Brainloop's Secure Dataroom.

Based out of Germany, Brainloop has served many "big players" including Foursquare, the European Space Agency, Allianz, and Twitter. Brainloop offers one of the most versatile VDR platforms on the market—which can actually be somewhat overwhelming. Some may struggle to learn how to use the highly technical platform. But, for those that do, Brainloop can do just about anything that you can imagine a VDR accomplishing.
Securedocs
Securedoc is one of the newest VDR providers. Founded in 2012, the company tends to serve smaller and mid-sized companies and lists Tracon, Sonos, lnogen, and e.ventures as clients. The most appealing aspect of Securedocs is that they've really taken the time to design their platform as intuitively as possible. If you are familiar with Google Drive, Box, and Dropbox, you'll find Securedocs a breeze to use. This feature, however, makes it difficult to use if your project is very large.