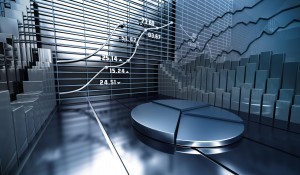 Everyone should have an investment advisor. Trying to handle your own investments can be quite risky. However, before hiring someone, there are certain things you will need to know about them. Let's take a look at some of the factors now.
Are They a Fiduciary?
It's really important that your investment advisor is a fiduciary. This means that they are obligated to put your interest above their own. They must also disclose their fees to you, explain how they're compensated for their work and let you know about any conflicts of interest that may exist. If your investment advisor isn't a fiduciary, they could be making money by recommending investments to you that aren't right at all, but come with a nice commission.
What Services Do You Need?
Some people seek investment help while others would like assistance with budgeting their finances and handling other financial concerns. Every firm will differ in their service offerings, so it's definitely something to ask about prior to selecting an advisor. It's also important to keep the future in mind throughout the sourcing process. At the moment you may not need help with retirement or estate planning, but this may change with time and it will be much more convenient if the same person can handle your additional concerns.
Do You and Your Advisor Share the Same Demographic?
It's nice to find an investment advisor who is experienced with individuals from a similar demographic. Are you a student? Married? Retired? Hoping to retire soon? Many advisors handle a wide spectrum of clients, but others are specialists. If you have factors in your life that are unique to you, then you definitely want an advisor who will understand such needs.
Find out How Much a Prospective Advisor Charges
Find out how you'll be charged for your advisor's services. They may be priced in a number of different ways and you don't want to find out about it by the time it's too late. For example, there could be an initial planning fee or they may receive commissions on every transaction.
Know Their Background
Like many people, you may be under the impression that most investment advisors have a proper educational background or degree. However, you'll be surprised to find out that this is far from the truth with many prospective advisors. Ideally, you'll want to source a certified financial planner (CFP) to handle your investments. To obtain such a title, candidates must pass a comprehensive 10-hour board exam after gaining experience in the financial planning sector for several years. Choosing an investment advisor that has obtained a degree in finance or economics would also be advantageous.
Now that you have a better idea of what the right investment advisor can bring to the table, you should feel much more confident with sourcing one to meet your needs.