A Brief Q & A with EquityNet's Founder and CEO, Judd Hollas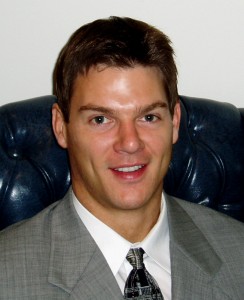 Every day, Texans become one step closer to intrastate crowdfunding that would allow nearly anyone in the state 18 or older to invest in startups and small companies. With over 20 million Texans that would be eligible to participate, the potential to generate over $100 billion in investment capital would be an incredible boost to the state's economy. We at EquityNet have been following this movement very closely and were eager to speak with MoneyForLunchabout the exciting opportunities for innovation and growth that Texas crowdfunding will provide.
Q: What are you seeing with Texas crowdfunding on EquityNet?
JH: There are over 200 Texas-based companies and 500 entrepreneurs who are currently seeking funding on our site and around 500 Texan investors. Our platform is available for anyone in the world to use, but Texans alone accounts for about 15 percent of our site's activity. They truly account for a sizable portion of our market.
Q: How will state-level rules positively impact the Texan economy?
JH: As with all forms of crowdfunding, state or national, Texas crowdfunding will address the number one cause of business failure: undercapitalization. By increasing the availability of capital to businesses and doing so with the efficiency and speed a crowdfunding platform offers, entrepreneurs can complete fundraising rounds much more quickly than other methods such as VC funds or friends and family. This allows them to focus more on growing their businesses, which leads to a higher business success rate thereby fostering an economic environment that welcomes growth and innovation. Young companies are one of the largest employment providers and furthermore, the innovations these companies create increase total productivity. Simply put, as productivity rates increase, so do economic standards of living.
Q: Why has the Securities and Exchange Commission (SEC) delayed the implementation of Title III of the JOBS Act nationwide?
JH: The SEC has a history of moving cautiously when it comes to passing rules and regulations that will have a broad impact on the national economy. The JOBS Act, for example, was signed into law on April 5, 2012. It took until September 23, 2013 for Title II to become effective, and still other provisions of the act have yet to come into effect. Title III has over 583 pages of proposed rules so it's completely understandable as to why the SEC would want to thoroughly vet them before making a decision. The SEC is on track with Title III much as they were with developing the rules for the Frank-Dodd Act or the Sarbanes-Oxley Act.
Q: What impact do you think Texas crowdfunding will have on the state's economy?
JH: If more entrepreneurs have ready access to capital, then they can create more successful companies, which leads to more employment opportunities, more innovation, and ultimately, a healthier economy. We're going to see some fantastic advancements originate from Texas as a result of this new intrastate crowdfunding opportunity which could represent something of a precursor for national Title III crowdfunding.