If you need extra cash or want to fill spare time, consider the hundreds of freelance jobs available online. The demand for remote or virtual workers grows as businesses try to cut costs. Renting out your car or a room in your house generates income, and online sites help find people needing these services. Explore the following five fun freelance side hustles you can use to make some extra cash.
Use Your Car or Home to Make Money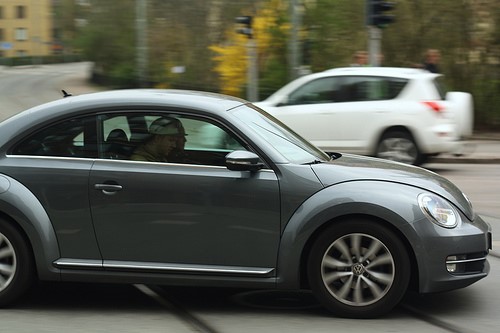 Image via Flickr by blondinrikard
If you find yourself free on nights and weekends, turn your car into a money maker and sign up with a ride-sharing service such as Uber or Lyft. Some drivers can earn $200 in an evening. Even after calculating the cost of gas and wear and tear on your vehicle, many drivers still bring in a lucrative side income.
If you don't like to drive, rent out your car, a new, fast-growing trend throughout the country. Look to sites such as Getaround and Turo to match you with people who need a car for an hour or a day. As an extra perk, the company pays the insurance while your vehicle is out. The average vehicle sits idle much of the day, so put it to work for you and earn extra income while you're at your job.
Speaking of renting items, you can rent out a room in your house with Airbnb. This company pairs up travelers with places to stay. It's a fantastic way to earn some cash and meet interesting people. When traveling yourself, you can rent a room from people you meet.
Run Errands and Do Chores for Money
Like doing odd jobs? Check out TaskRabbit, Gigwalk, or Fiverr. These sites offer jobs such as mowing lawns, taking pictures, and doing shopping. Some people have been able to make a full-time income assembling IKEA furniture for others, for example.
Pay rates vary except for Fiverr, which pays $5 per task. Tasks include the same types of jobs you find on other sites, but Fiverr also lets you market your own e-books, design logos for companies, and other creative jobs. One user earned close to $1,000 in one week by writing an e-book that Fiverr picked for its homepage.
Write for Money
Speaking of writing, freelance writing is a great side hustle. Freelance writing is flexible, pays well, and can be enjoyable. You can share tips and stories through your own blog, write content for websites, or write a book and publish with Amazon Kindle or Fiverr, as mentioned above. Imagine becoming a best-selling author with an e-book. Whether you enjoy writing fiction or nonfiction, many people read e-books instead of the hardbound variety.
Ever wonder how websites fill with content? Content writing can bring in extra income. Companies can pay you to write about products or topics and post them to their websites. For example, a company may need a paragraph about a new product or an article about improving one's lifestyle. The choice of topics is endless.
Maybe traveling is your interest. Whether you travel to exotic destinations or simply know about what you can do in your hometown, travel blogs are popular. If you enjoy perusing travel sites, become a travel consultant and offer tips on airlines, hotels, and sightseeing.
Wondering how all those blogs make money? Through affiliate marketing, you allow websites to post ads on your blog. Every time a reader clicks on certain links, you earn money. Some successful bloggers make thousands of dollars each month through affiliate marketing links.
Get Paid for Your Opinion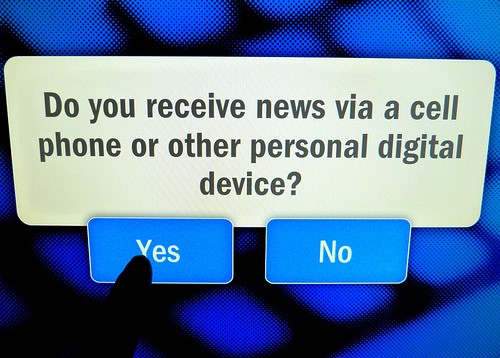 Image via Flickr by krossbow
Watching TV won't make you money, but answering survey questions while you watch your favorite shows does. Online surveys are everywhere, and many pay money or gift cards for answering questions. However, this industry is a prime source of scams, so don't sign up for any survey site that requests money from you first. Doing surveys for money can build a Christmas fund or add to your savings, and most survey participants earn about $20 per month.
You can find many survey sites, but for legitimate ones, check out blogs about making extra money. CashCrate, InboxDollars, Harris Poll, Swagbucks, Pinecone, and Qmee have good reputations. Make an instant $5 simply by signing up at Swagbucks.
Earn Money Crunching Numbers
If you love numbers, then freelance accounting is a wonderful side hustle. Small businesses particularly need help with their bookkeeping. Typical, these are jobs you do from home on your computer. By building a client base, your side hustle may take the place of your full-time job. Plus, many tax preparation companies hire extra help during tax season for both office and remote positions.
Other Freelance Opportunities to Earn Money
If you need extra income, you'll find endless job ideas. Online learning sites are popular and need people to write course content. Depending on your knowledge base, signing up for tutoring online, designing websites, or helping with IT issues are a few of the available offerings. Sell jewelry or other crafts on Amazon, eBay, or Etsy.
If you aren't the creative type, shop garage sales and flea markets and resell your finds. If you intend to create your own startup, consider finding funds for your freelance efforts from lending resources. The experts at companies such as Kabbage offer small loans to business with a quick and simple application with several repayment options.
Walk dogs for people who don't have the time, house sit during someone's vacation, or start a cleaning business for homes and offices. Maybe making repairs interests you. Repair services, especially mobile services, allow you to fix devices and earn money while saving customers from buying new ones.
Forget taking on a second job with set hours: Find a side hustle that works for you. Whether you need money to pay bills, save up for a special purchase, or need to start a savings plan, the opportunity is available. Free online classes or webinars can teach you how to start your own business, many with no startup costs. Fill your free time earning extra money with side hustles.