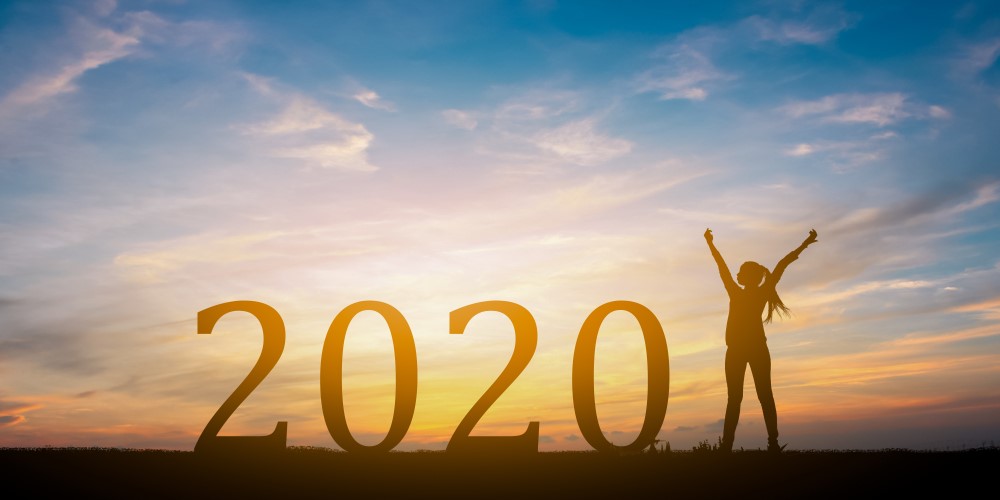 In the haze between Christmas and New Year's Day, many of us settle in amongst our new gifts or try to maximize time with visiting family before they head back home. But when the fog clears, it's time to get to work. Keep reading to learn a few simple tricks to organize your home and your life in 2020.
1. Ditch the Boxes
If your post-holiday home is overflowing with boxes, bags and leftover wrapping paper, that's a great opportunity to start organizing your home. Once you've cleared away the used wrapping paper and tucked away unused rolls in a closet for next year, tackle those empty boxes next.
While it's fine to hang onto a few boxes if you have the storage space and think you'll use them, you'll want to break them down to avoid causing wasted space. If you don't have an attic or storage closet to stash them in — and you're not moving in the foreseeable future — toss out the boxes or give them to a friend. Otherwise, they'll only get in the way as you work on organizing your space for the new year.
2. Don't Wait to Pack Away Holiday Decorations
There's been plenty of buzz about the healthy benefits of putting up your Christmas decorations early. But what about taking them down early?
While it's fine to let your tree linger through New Year's, after the day has passed, start packing it all away. Letting yourself put off stowing away decorations will only lead to more procrastination and will stand in the way of your fresh start in the new year.
3. Rethink Your Layout
If you're someone who puts up tons of decorations and hosts parties all holiday season, you probably get a fresh perspective on your home and its layout this time of the year.
Now that the clutter is packed away, this is a great time to do some rearranging. Move furniture, downsize big pieces or otherwise make changes now to open up your space and help it feel roomier.
4. Upgrade Your Look
Sometimes that fresh start needs a little motivation — and upgrading your tired old home décor is a great way to achieve this. Whether you redo an entire room or just swap out a few pieces, this process will serve as a great reminder about the changes you're looking to make in life.
But upgrading your home décor is about more than just putting up a few new decorations. While you're busy improving your mind and body, why not also improve your home? Investing in quality items, especially your furniture, will not only save you money over time, but will also help you create a space you love and are proud to show off.
5. Create a Central Command
Some of the most common New Year's resolutions also happen to be some of the most commonly broken ones. Whether you want to be less stressed or spend more time with family, creating a central command station in your home can help.
This station should include a calendar for tracking all of your family members' schedules, a space for storing important items like your keys and a place to leave notes. These tools will keep you organized and help save time, while also lowering your stress level.
Organizing Your Home and Your Life in 2020
Every year, just 8 percent of people who make New Year's resolutions actually achieve them. Knowing this, make 2020 the year you finally hit yours by putting these tips to work and prepping to make this your best year yet!