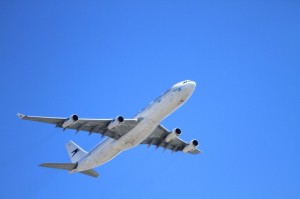 Image: http://pixabay.com/en/plane-aircraft-take-off-sky-50893/
"I would love to travel more, but I just never have enough money". This is a common excuse that people give all the time. Yes, it is true that travel can be very expensive, but it does not need to be that unaffordable for everyone. Travel is one of the most rewarding experiences a person can undertake, and it should not be an experience that only the wealthy can afford to have.
There are a lot of little tricks that people can use to make travel affordable. These tricks are often simple for anyone to utilize and can be stacked on top of one another for the most possible savings on every trip. These are easy tricks that everyone can use on any travel to save money and enjoy the things they want to on their vacation Here are six tricks to travel less expensively.
Choose the right time
Timing is everything when it comes to traveling. Travelers need to thing about timing in almost every aspect of their travel planning. Choosing the right time to travel, during off-seasons, in addition to choosing the right time of day to travel and the right time to book travel accommodations are all great ways to save money.
Protect the home before leaving
Many people forget about this aspect when planning a trip, but if a home is broken into or damaged otherwise during a vacation, travelers can be in serious financial trouble when they return. Using Local ADT Security Prices to find the best deal on a home security system can help travelers keep their home safe and still save money.
Be flexible with the destination
There are always destinations that everyone has on their mind. However, traveling to a nearby location may be just as good. There are a lot of places around famous travel sites that offer all of the same luxuries without the price tags.
Use resources from the locals
It is always a good idea to visit with locals to get the most authentic feeling of the culture in a new place, but locals can be more helpful to travelers than that. There are sites that allow travelers to rent space with locals and even share meals with them while traveling, giving travelers a one-of-a-kind experience.
Combine deals
Combining deals is an old trick that still works really well. Anyone taking a trip can combine things like hotel and airfare to get lower prices on both. Travelers can search for deals like this at their destination as well.
Be careful for hidden fees
Hidden fees are something that no one ever wants to get stuck with. Avoiding them is as simple as paying attention when making any purchases. It may be time consuming and annoying to sit and read the fine print every single time, but it is important for travelers to always know exactly what they are paying for every single time that they make a purchase for their trip.