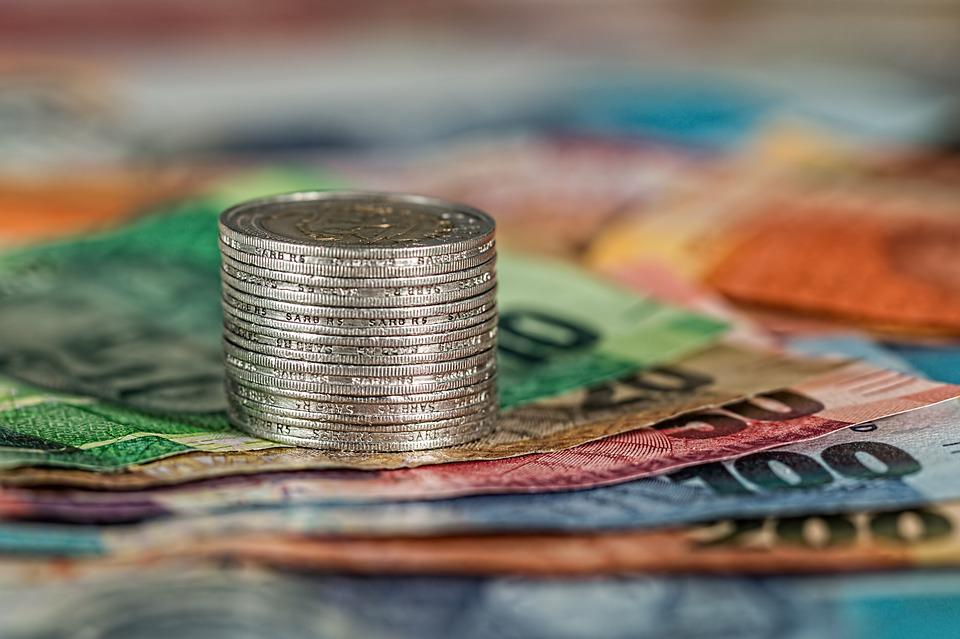 URL: https://pixabay.com/photos/coins-banknotes-money-currency-1726618/
Coming up with extra cash can be challenging during an unexpected medical emergency or when you just lost your job or need a monetary cushion to help you get by. Thankfully, there are various ways to raise cash quickly before your next payday. Read on for nine ways to get the money you need in an emergency.
Borrow cash from your retirement account
An effective way to get a significant amount of money fast in an emergency is by taking a loan on your personal retirement account or 401(K). If you decide to borrow from your individual retirement account, you should repay the amount within 60 days. Note that you can only borrow from your Individual Retirement Account (IRA) once a year.
You can also borrow even half of your 401(K) account balance if your employer allows it, then repay the amount in five years. However, you are likely to incur a penalty, usually 10%, for borrowing cash from your 401(K), especially when you are below 60. The 401(K) loan becomes taxable income if you default payments for 90 days. You will also be required to pay the loan promptly if you lose or quit your job.

Get a payday loan
If you are looking for a quick monetary fix now, consider applying for a payday loan. Express loans are short-term loans awarded when you have a bank account and an income source. They are often due within your next payday and are repaid in lump sums.
Applying for a payday loan is an attractive way to get quick cash, as most lending companies do not perform credit checks. This means that anyone is viable for a payday loan, even when you have a negative credit score. You also get your loan the same day.
Most lenders can give you the option of paying a certain fee instead of the total loan amount, then roll over your debt. While this can be convenient at first, the costs add up over time, and you could eventually pay more than you owed. Your short-term loan could subsequently attract a 400% annual percentage rate.

Take a loan against your life insurance
If you have permanent life insurance, you could consider taking a loan against it. One of the most significant advantages of borrowing against your life insurance policy is that you have an extended repayment term. You have the rest of your life to pay the loan! However, if you default on your payments, your insurance company will be obliged to subtract the loan amount from the payout when you pass on. Note that one cannot borrow cash against the term life insurance policy.
Plan a garage sale
If you have valuables you no longer need or house staff that you could part with for a quick monetary fix, you could consider holding a garage sale, also referred to as a yard sale. Be sure to give your yard sale exposure to appeal to as many prospective buyers as possible by putting up a garage sale sign or advertising on social media platforms, Craigslist, publishing on the local newspapers, or your church bulletins.
To get the most out of your yard sale and avoid selling valuables for less than they are worth, ensure that you price your items reasonably. Consider setting prices that give room for negotiations but be careful not to price them too high as this could turn away a prospective buyer.
Pawn items
Pawnshops are effective for obtaining quick cash during emergencies. You have to bring something of value, including jewelry, firearms, musical instruments, or an up-to-date power tool or electronic to your pawnbroker. Pawnbrokers then assess the items to deduce their value and give you a percentage of the resale value. Your valuables are held as collateral, and you get them back once you repay the whole loan amount.
Pawning is also an excellent way to avoid the hassle of organizing a yard sale, as you could opt to sell your items to the pawnbroker instead of taking out a loan against them.
Borrow cash from family and friends
One of the easiest ways to get urgent financing is through borrowing from the people who know and trust you: your family and friends. You also do not require credit to borrow from friends and family, which is convenient, especially when you have a bad credit record. However, be cautious when taking out a loan from your loved ones, as failing to repay the loan, or taking too long to make payments, could hurt your relationship.
When borrowing from your loved ones, ensure that you are upfront about your needs and risks. You should also develop a repayment plan or schedule that works for both of you before signing an agreement.
Liquidate your investments
Consider converting some of your investments, including mutual funds, stocks, and bonds, into cash. Since this is your own money, it can be accessed quickly, allowing you to settle medical bills, among other emergencies. However, you must pay taxes on your capital gains, especially when bonds, mutual funds, and stocks have gone up. For this reason, you should work with your investment broker to evaluate which assets to cash fast to avoid high taxes.
Ask for a salary advance
Requesting your employer for a salary advance can quickly get your hands on money. Your employer will deduct the loan from your next paycheck. A salary advance attracts lower interest than bank loans, helping you reduce your debt burden. Some employers may even fail to charge interest on salary advances.
Pick up a side job
Getting a side job does not only help you solve your urgent financial needs. It is also an effective way to generate more income to save for future emergencies. You could consider becoming a freelancer, working night shifts in your local restaurants, babysitting, dog walking, house sitting, or partnering with companies like Uber and Lyft to make more money.
Endnote
An emergency can happen to anyone and at any time. When they do, you could get a payday loan, request a salary advance, hold a yard sale, pawn valuables, borrow from your 401(K), borrow from friends and family, or get a side job to help you deal with the financial stress. For home emergencies like house fires, FEMA can help especially if you live in Florida, just visit their website.