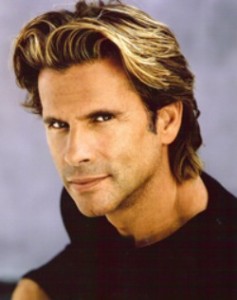 Lori Wynn has raised wolves for over a decade, but when economic challenges hit, she found herself in a peculiar predicament.  She needed a safe place to house her wolves that would allow her to stay involved in their daily lives. It wasn't until she crossed paths with a unique organization that not only rescues these amazing animals, but uses their facility to better the lives of adults and children alike!
Teo Alfero, founder and CEO of the Wolf Connection has a duel mission: providing a safe wolf dog rescue sanctuary and empowering the lives of at risk youth.   Since Lori Wynn works in the inner city building facilities for at risk youth she found this to be a miraculous connection.
Ms. Wynn shares; "I have two wolves that are part of the 'wolf connection pack'. I visit them regularly and watch them change lives.  I'm truly fortunate to be on the board and to be part of this amazing pack."
This wondrous wolf sanctuary encompasses a youth education and empowerment program.   With wolf dogs as the centerpiece, these incredible animals help men, woman and children from all walks of life. Their program builds confidence, creates leadership skills, improves communication, and environmental awareness.
Ms. Wynn puts it like this: "We are saving lives through the eyes of the wolf."
Even though the Wolf Connection has only been in existence for three years, they have 25 volunteers that help shoulder the duties and demands while accomplishing an amazing mission.
When asked what is most rewarding about running the organization, Ms. Wynn shares:
"For me it is about saving these magnificently misunderstood animals while reaching the hearts of children. To really understand the kindred spirit of the wolf, one must first apply the principals of a wolf pack into your own life before teaching these principles to others.  It's incredibly rewarding to see the transformation of these children during our programs."
Many people are joining the pack to not only celebrate but to raise the funds necessary to assist Wolf Connection in obtaining a new property.  Celebrities such as Lorenzo Lamas (Falcon Crest, Renegade, The Bold and the Beautiful, Grease, also the "Celebrity Chairperson" for the event), Callan McAuliffe (I Am Number Four and Flipped, he is also Wolf Connection's Youth Ambassador), Erin Cahill (Beverly Hills Chihuahua 2, recurred on Saving Grace) , Jake Busey (Starship Troopers 2, Paranormal Movie ), Vernon Wells (Mad Max 2: The Road Warrior, Commando, Weird Science), Christopher Atkins (The Blue Lagoon, The Pirate Movie), Jackson Rathbone (Twilight Series) and legendary stuntman Loren Janes (stunt double for Steve McQueen for 23 years, also appeared in 500 films and over 2200 tv episodes) will be amongst the crowd at this red carpet event.  The public is invited to attend the Gallerie Sparta in West Hollywood on Wednesday – Oct 23 from 6:00 pm – 9:00 pm.  Tickets are still available and can be purchased online at www.wolfconnectionfund.org
This will be an evening filled with the magical presence of wolves, celebrities, art work and a very special auction.  Everyone is welcome to join and experience their own "wolf connection".