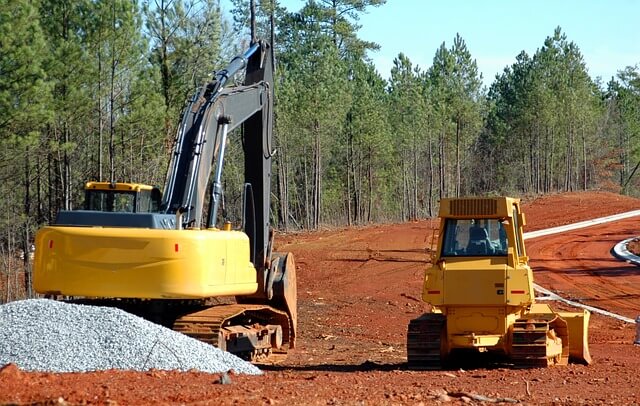 Geotechnical engineering is one of the business fields facing an acute shortage of educated and experienced professionals. This shortage is so great that graduates with MSc in Advanced Geotechnical Engineering don't need to spend more than a day looking for a job. Even the lower-level degrees approved by ABET (Accreditation Board for Engineering and Technology) can get candidate's foot in the door and a promising position in this growing industry.
According to the Bureau of Labor Statistics, the median annual salary (for civil engineers) in the United States is US$82,220. In Australia, geotechnical engineers' salary is at least US$6,000 higher, and it usually amounts to AU$ 115,000. The BLS also states that the salary in this field can be much higher depending on the company and the area where the job takes place. MSc in geotechnical engineering can expect salaries that are at least 20% higher, with the expected growth of 4% per year. So, how can people become geotechnical engineers?
What Do Geotechnical Engineers Do?
As a Science, geotechnical engineering explores the mechanics of the soil, and the materials and construction of building foundations, roadways, tunnels, etc. Their work takes place in offices and on construction sites, where they take earth samples and overlook the construction work. They ensure the building foundations' stability and make sure that it doesn't get damaged by earthquakes, mud slides, floods and other natural disasters. Since this is a very important job, especially in the earthquake danger zones, geotechnical engineers often take overtime to ensure project's completion.
Education
Positions in the geotechnical engineering field are open to candidates with BSc or MSc degrees or with appropriate degrees from schools approved by ABET. Some higher positions also require a PE license, while other employers prefer graduate degrees so that they can tailor their professional development in accordance with the company needs.
Most BSc studies in this field include mathematics, structural geology, and fluid mineralogy courses, in addition to general courses in English, social science, and humanities. Some students also take CAD courses, which are very useful because most geotechnical engineers use advanced software for constructing, designing and analyzing support structures.
Master studies in geotechnical engineering offer more in-depth knowledge. They usually include the courses in earth pressure, soil behavior, and foundation structures. These studies usually last for one or two years, and they offer much narrower professional knowledge. Students are also required to write a master thesis and conduct several other research projects.
Licensing
Most countries worldwide require engineers to be licensed. To get a license, engineers need to complete an accredited engineering program and show all of their education and experience. College graduates, who pass the fundamentals of engineering are referred as Engineers in Training, and that's usually their first state-licensing exam. In most countries, engineers get the chance to pass the second licensing exam after four years of experience in the field. After completing this test, they get their Professional Engineer (PE) license.
Finding an Entry-level Job
Fortunately, most geotechnical engineers don't have problems with finding their first job. They usually find it right after graduation as EiTs. Many companies that employ geotechnical engineers run different types of graduate programs. For example, Douglas Partners supports their graduates' development through formal induction and both internal and external career activities. They also offer a wide range of employment benefits to new prospects.
How to Gain Experience?
Geotechnical engineering is a very complex field, so the career development depends on the company's needs and employee preferences. Engineers may work on land projects and develop foundations for housing and commercial buildings. Some choose to shift their career towards big infrastructural projects on land, and they specialize in developing support systems for roads, railroads, and tunnels. There is also offshore geotechnical engineering that deals with designing, constructing and maintaining human-made structures on the open sea, including oil platforms, submarine pipelines, and artificial islands. Some professionals in this field also work on project management duties. They conduct cost analyses, create budgets and estimate project duration.
At the moment, companies offer high salaries and great benefits to geotechnical engineers. This trend is a direct result of the big construction boom that has started after the 2008 economic crisis. That's why pursuing career opportunities in this field is a very good idea.