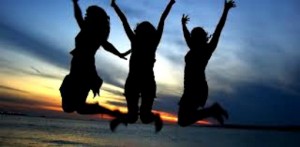 Many in America have turned to entrepreneurial exploits for financial reasons.  But what about those whose heart beats to help others? If you ever have the chance to chat with Tamara Acuna over the phone, she is a powerhouse gal with vibrancy of life and joy!  An engaging woman filled with a purpose that lines up with her passion to encourage others to get healthy.
For 16 years now, Tamara has been a Shaklee Distributor helping people feel better physically and mentally when using Shaklee's nutritional products.  Their environmentally safe products protect the world and are safe for use in the home, office and child care facilities.
While obstacles face every business owner, Tamara's real challenge started three years ago when she became physically disabled.  Yet her paralysis does not hold her back from reaching out to others.  She now runs her dynasty from a bedridden state via laptop and phone.  Her advice for other business owners is simple and yet profound: "Don't give up!"
Tamara shares:  "When I first started selling Shaklee, I was told to connect with ten people every day and one would become a regular customer.  This was way before the internet!"  If she were starting over today, she would still personally reach out to ten people each day.
Something that people might be surprised to learn about Tamara is that she is 70 years young and despite her disability has a lot of energy and drive to grow her business and help people to attain the health and strength they desire.
"At Shaklee we believe nature holds the answers to a long and healthy life.  We strive to bring life enhancing products and take extraordinary measures to guarantee the quality and effectiveness of every product."
Shaklee is a 56-year-old company which is committed to bring safe, 100% natural nutritional and green products to the world.  Dr. Shaklee invented a multi-vitamin in 1915, and created one of the first biodegradable cleaners in 1960.  They have been at the forefront of product development and testing.  Ingredients are constantly tested for purity. A Shaklee Landmark study showed that people who took Shaklee supplements over a 20-year period had markedly better health than people who took other vitamins or no supplements at all.
Shaklee products include nutritional supplements, healthy weight, skin care, personal care, healthy home and laundry products.  Not only do their products work, but safety is the paramount goal.  The greatest testament comes from world class explorers, Shaklee powered athletes who have won over 110 medals and 20 million people who have lived healthier, more productive lives because of Shaklee.
To learn more log on to Tamara's site at: tami-the-shakleeholic.myshaklee.com.  Or call 310-398-1111