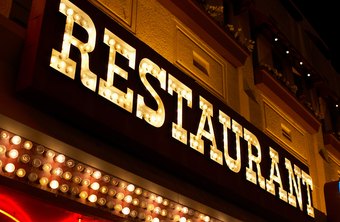 There is no secret that in restaurant business there is always room for additional funding and loan can never harm. The competition in the market gets fiercer every day and managing the business gets tougher and tougher. Furthermore, the economy does not help doing all that. This is why sometimes filling the gaps with the help of restaurant loans can be a great alternative to cutting down the costs and closing the place. Below we prepared a short list of tips to get small business loans that will help you address different restaurant financing needs.
Check Out the Standard
You should understand that traditional bank loans for small businesses are pretty hard to obtain, but still you need to know about this option. Here are some basic offers you can rely on.
Traditional business loans: According to www.thinkingcapital.ca who offer traditional loan for small business in this case you get fixed monthly payments and the interest rate depends on the credit-worthiness and the length of your loan.
SBA-backed business loans: In this loan a part of the repayment will be taken care for by the government in case you default on your loan. But be ready that for SBA-backed business loan you will need a personal guarantee for the loan approval.
Uncover the Not-So-Obvious
This is a part where you will learn about the non-obvious alternative ways of funding your restaurant business.
Accounts receivable financing (factoring): Here you do not wait for the money as you are able to resell your receivables to a third party at a discount price that you set yourself.
Merchant cash advance: This type of receivable loans is based on credit/debit transactions.
Restaurant equipment loans: If you are planning to upgrade your kitchen, you can opt for this specific restaurant equipment loan. These loans have been designed specifically to help restaurants purchase equipment. As a rule, these loans are lent for around three years and do not cover equipment extras such as delivery and installation.
Restaurant-specific loans: There are also specific restaurant loans that you can use for whatever you need in the restaurant, but in this case you still need to qualify for a bank loan.
Unsecured business line of credit: This works like a business credit card, but better because interest rates are significantly lower.
Inventory financing: It is a common type of financing your business. If you have inventory that costs a fortune you can use it as collateral in order to fund something else.
Bridge loans: These short-term loans are used by restaurant owners to go through the period between your loan approval and actual loan funding.
Private investors: And the most classic and old-fashioned option is to ask your friends and family to finance your restaurant. You can also invest your own money into the business. If you have done so, then new investors will see more potential in your company and will be willing to fund you too. But in the latter case, be ready to give part of your business to every investor.
For more info pls check:
Thinking Capital Small Business Loans Provider
174 Spadina Avenue Suite 304
Toronto
ON
M5T 2C2
Canada
+1 866-830-3334